Have you watched movies like 'Wall Street', 'The Wolf of Wall Street' & 'Margin Money'? They take a peek into the life of on the more glamorous cousin of an Equity analyst, Investment Banking. Have you seen your dad or uncle talk about the Sensex or NIFTY? Have you heard about the bull and the bear? These are all from the world of equity. This blog is all about a career in equity research and how to pursue one!

What is Equity Research?
A career in Equity Research is a cornerstone of the financial world. It helps people's money work for them than people working for money. An equity research analyst helps an investor escape from the labyrinth of information.
Why do we use Google? Because it finds us answer to anything under the sun; it seems that it has all the information that is required by anyone anytime. In finance, information is the key to investing. Equity research provides information to traders for making an entry position or an exit position, an investor to build a long or a short position, or to make an investment or building an exit strategy. It also provides information to investors for subscribing to the Initial Public Offerings (IPO), helping investment banks build a brand and their capital raising business.
As an individual, it is cumbersome to gain insight on the economy, industry and a particular company. The equity research report gives a snap-shot view and detailed analysis of the financial performance of the company, its management, its products, its fair value and also gives a picture of its future growth trajectory. It makes the life of an investor, or, a common man much easier.
Education Required
Education in financial discipline is not necessary but desirable. However, one needs to have a strong interest in financial markets, accounting, and economics with strong analytical and quantitative skills. One should have good communication skills with fluency in English (In some specific markets, like, Japan and China, knowledge in the local language is necessary). Knowledge of statistical tools is also desirable.
Typically, Chartered Accountants, MBA (Finance), engineers from top colleges, and commerce graduates from top colleges, and Chartered Financial Analysts are preferred for hiring by organizations in the position of equity researcher.
Career Path
Engineers, MBAs and CAs are favored by the recruiters to work as equity research analysts. Hence, the list of top colleges in the relevant fields is listed below for a quick reference.
Top Indian Institutes
Institute
Locations
Course
Eligibility
Website/Information
Indian Institute of Technology (IIT)
Mumbai, Delhi, Kharagpur, Kanpur, Chennai, Guwahati, Roorkee, Varanasi, and 11 other locations
1.B.Tech2. M.Tech3. Integrated M.Sc
1.Class XII (PCM)2.B.E/B.Tech3. Class XII (PCM) And, entrance examinations like IIT-JEE, GATE.
https://www.iitsystem.ac.in/
Birla Institute of Technology
Mesra
1.B.Tech
2.M.Tech
3. Ph.D.
1.10+2 (PCM)
2.B.E./B.Tech
3. M.E./M.Tech
https://www.bitmesra.ac.in/
Indian Institute of Management
Ahmedabad, Bangalore, Kolkata, Lucknow, Indore, Kozhikode
PGDBM
At least 10+2+3 in any discipline CAT/GMAT
https://en.wikipedia.org/wiki/Indian_Institutes_of_Management
Institute of Chartered Accountants of India
Any
Chartered Accountant
Class XII (Any discipline)
www.icai.org.in/
Chartered Financial Analyst Institute, U.S.A
Any
Chartered Financial Analyst
Undergraduate (or appearing in the final year of UG exam)
https://www.cfainstitute.org/pages/index.aspx
Top International Institutes
Following are few top engineering colleges around the globe which are preferred by recruiters for hiring graduates in the position of equity research analysts:
| | | | | |
| --- | --- | --- | --- | --- |
| Institute | Courses | Average Score in Entrance | Country | Website |
| University of Massachusetts, Amherst | Graduate Program | SAT: 1850 | USA | https://www.pse.umass.edu/academics/admissions |
| Caltech | Graduate Program | SAT: 2210 | USA | www.admissions.caltech.edu |
| Stanford University | Graduate Program | SAT: 2070 | USA | https://www.stanford.edu/ |
| University of California, Berkley | Graduate Program | SAT: 1840 | USA | www.berkeley.edu/ |
| National University of Singapore (NUS) | Graduate Program | Not needed | Singapore | http://nus.edu.sg/admissions |
Source: Forbes, QS
Top B-schools around the world:
| | | | | |
| --- | --- | --- | --- | --- |
| Institute | Courses | Average Score in GMAT | Country | Website |
| University of Chicago – Booth School of Business | MBA | 720 | USA | https://www.chicagobooth.edu/ |
| Stanford Graduate School of Business | MBA | 720 | USA | https://www.gsb.stanford.edu/ |
| Harvard Business School | MBA | 730 | USA | http://www.hbs.edu/Pages/default.aspx |
| University of Pennsylvania-Wharton | MBA | 728 | USA | https://www.wharton.upenn.edu/ |
| London business school | MBA | 700 | UK | https://www.london.edu/ |
| INSEAD | MBA | 703 | France | http://www.insead.edu/home/ |
| University of Oxford-Saïd Business School | MBA | 690 | UK | http://www.sbs.ox.ac.uk/ |
| HEC Paris MBA | MBA | 690 | France | http://www.mba.hec.edu/ |
| NUS Business School | MBA | 672 | Singapore | http://bschool.nus.edu/ |
| HKUST Business School | MBA | 600 | Hong Kong | http://www.bm.ust.hk/ |
Source: Financial Times, QS
Other than GMAT/SAT/GRE, it is mandatory for the students to appear for IELTS/TOEFL. Scores above 100 are considered to be good in TOEFL. Again, one should remember that while applying for the MBA schools, the score in the entrance is only a fraction of the parameters used for judging a candidate. Everything in the application really does matter, including application essays and recommendations.
Fee Structure
Almost all the top engineering colleges in India are government-affiliated. The annual fees may vary from INR 10,000 to 80,000 per annum depending on the institute/university. For overseas universities, the cost that a student would incur for the degree would vary from INR 15.0 lacs to INR 35.0 lacs.
The cost of an MBA from a top college in India would range between INR 8.0 lacs to INR 25.0 lacs including allied costs. An MBA from abroad would range between INR 35.0 lacs to INR 90.0 lacs including allied costs.
Job Opportunities
Broadly, one has to work in either of the broad categories:
Sell-Side: Usually in the brokerage houses, catering to the retail clients
Buy-Side: Mostly, the investment banks and research firms
The job roles usually offered are:
Research Analyst
Private Equity Analyst
Fund Manager/ Private Equity Fund Manager
Portfolio Manager
The responsibilities of an equity analyst would typically include:
Analyzing and summarizing:

Financial statements
Economy
Management

Build and maintain financial models and sector database
Work with a team and deliver research reports or insights on individual stock or portfolio
Provide support to front-desk to generate revenue for the company
Opportunities and Growth
The growth and outlook of the equity research market is in sync with the global and Indian economy. The last two years were very good for the industry. In the present year, the market has been subdued. But, there have been several Initial Public Offerings (IPO) in the Indian domestic market, which, suggests that the outlook is not too grim. Globally, the Chinese market has suffered from one of the biggest crashes in the financial history, the European market hasn't yet recovered from the crisis and the US economy has just started showing green shoots of growth.
In recent developments, global firms like, Standard Chartered Bank, Hong Kong, and Shanghai Banking Corporation have been cutting jobs around the globe as a part of their global restructuring exercise closing their less profitable ventures. For SCB, it is their loss-making institutional cash equities, equity research, and equity capital markets operations that would be shut-down.
Thus, aided by the favorable macro factors, India is in a brighter spot in the global equity market. The global scenario might take a while to turn around.
Industries to Explore
An equity analyst would be working in the following industries:
Banking and Financial Services Industry (BFSI):

Brokerage firms, like, Karvy, Sharekhan
Investment Banks like, JP Morgan, Goldman Sachs
Credit Rating Agencies, like, CRISIL, ICRA
Private Equity Firms, like, Warburg Pincus, KKR
Venture Capital Funds, like Matrix Funds, Sequoia Capital. Seed Fund
Banks, like, SBI, Deutsche Bank
Mutual Funds like Franklin Templeton, Mirae Asset
Knowledge Process Outsourcing offices of global behemoths like Mckinsey, JP Morgan

Consulting Firms like Ernst & Young (E&Y), Mckinsey, Accenture
Skills Required
The key skills that the recruiters look in an equity research analyst at entry level are:
Decent writing skills with a flair in financial reporting – The primary role of an equity analyst is disseminating the information about the company, industry, and economy.
Excellent communication and interpersonal skills – The job profile requires regular interaction with various stakeholders, be it the key management of the company, or, the client.
Knowledge of database tools like Bloomberg, Reuters, etc.
Strong programming skills in statistical tools like, R, SPlus, Matlab, VB, SQL – Equity research involves building financial models to project the future performance of a company. Knowledge of the tools is required for building a robust model.
Ability to work under pressure – An equity analyst has to work under strict deadlines, and most entry-level profiles require stretching long working hours. The individual should be self-motivated, proactive and passionate for investing and for financial markets.
The other skills that an aspiring equity analyst should possess to create an edge over the others are:
Strong understanding of financial statements, macro-economic trends, valuation modeling.
Knowledge about a particular industry, its key players, competitive landscape, macro factors affecting the industry and trends in that industry.
As a fresher, it always helps if one has national or international publications in one's CV as it's a well-documented proof of one's writing skills, research acumen and knowledge in the various statistical and database tools.
It is also important to understand for an aspiring analyst that there are several intangible qualities in a candidate that the recruiters look for. Since it is very difficult to judge those intangible qualities, the recruiters tend to hire people from some specific background, like, Chartered Accountants (CA), MBA (Finance) and Chartered Financial Analyst (CFA). In India, some of the well-known equity research firms also hire from IITs.
Salary Structure
The compensation for the equity researchers is good. Typically, their packages include a substantial bonus component. In India, the typical salary for an entry-level analyst would range from INR 3.5 lacs per annum in small brokerage firms to INR 20.0 lacs per annum in the foreign banks. The US counterparts earn more than $ 50,000 per annum plus bonuses.
What Next?
The junior associate would look forward to climbing up the ladder and become a senior research analyst and further rise to become head of equities.
Some sell-side analysts switch to venture capital funds or private equity funds(Mostly abroad as recruitment in VCs and PE Funds are very less in India).
Few try and move to investment banking or mutual funds (as fund managers).
As their job profile involves rigorous modeling, some get into project financing and corporate finance profiles.
For the graduates, it provides a great platform to get into any of the top MBA colleges specializing in Finance.
Also Read: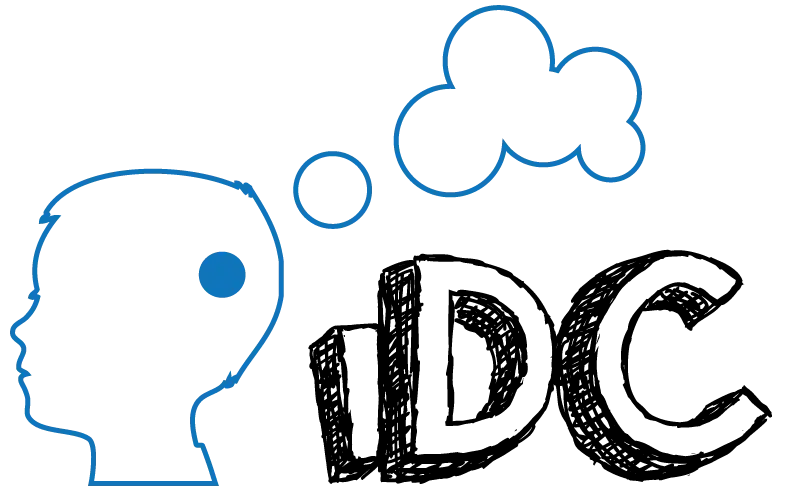 The iDC Editorial Team brings in a collective work experience of more than 25 years in diverse fields spanning from career counselling, management consulting, engineering, and technology to science, finance, and humanities. The team's key competencies are in research and analysis of careers, jobs, and industries. The team boasts a few best-in-class writers on careers and education.