Microfinance is the "provision of thrift, credit and other financial services and products of the very small amount your to the poor in rural, semi-urban or urban areas, for enabling them to raise their income levels and improve living standards". People work for the better of the poor and the alleviation of poverty in the microfinance industry. This blog talks about how to pursue a successful career in microfinance.
Micro Finance: Overview
The pioneer of modern micro-finance in the world is Dr. Muhamad Yunus, who designed credit programs to serve the poor with his graduate students in 1972 at Chittagong University. This piloted program, later named Grameen Bank, was awarded the Nobel Prize along with Dr. Yunus.

Bandhan Bank … catching the eyeballs with their Red and Blue diya logo and our attention with their catchy tagline "Aapki Bhala … Sabki Bhala". The newest bank in the block started their journey as a micro-finance organization under the visionary, Mr. Chandra Sekhar Ghosh.
According to World Bank research, India is home to almost one-third of the world's poor (surviving on an equivalent of one dollar a day). Though the government has taken several initiatives to alleviate poverty, microfinance plays a major contribution to financial inclusion. In recent times, it has made a remarkable contribution to eradicating poverty and has been successful to increase the income level and the standard of living of the lowest strata of the society.
About half of the Indian population still doesn't have a savings bank account and they are deprived of all banking services. Though the Jan Dhan Yojna and other steps of the present government towards financial inclusion have received great responses, yet the actual impact is not much. The poor need financial services to fulfill their needs like consumption, the building of assets and protection against risk.
Microfinance institutions serve as a supplement to banks and in some sense a better one too. These institutions not only offer microcredit but they also provide other financial services like savings, insurance, remittance and non-financial services like individual counselling, training, and support to start their own business and the most important in a convenient way. Thus a career in Microfinance could lead you towards a brighter future.
Education Requirement
There are no definite requirements for education in the microfinance sector. It depends on the profile in which one wants to work. Graduates in any discipline having experience in social, economic and cultural conditions of a particular locality are preferred by the microfinance institutions. They get hired as local coordinator / local organizer/community organizer/group promoter/field officer at the operational level.
Graduates usually start as field level officers, whereas a commerce graduate or postgraduate can also opt for the post of a credit officer/accountant in Micro Finance Institutions. Professional graduates in the discipline of Agriculture, Veterinary, Horticulture, MBA, and Engineering are also regarded highly in the microfinance industry and are usually posted as area / zonal/regional manager. The graduates of rural development and rural management institutes are highly preferred for various positions in MFIs.
Career Path
Graduates in any discipline can opt for a career in microfinance. However, there are few institutions known to provide courses recognized or preferred in the microfinance industry globally. The details are listed below:
Top Indian Institutes
Top International Institutes
Abroad, usually, microfinance is taken up as a specialization in MBA (Finance). Following are the top B-schools in the world:
| | | | | |
| --- | --- | --- | --- | --- |
| Institute | Courses | Average Score in GMAT | Country | Website |
| University of Chicago – Booth School of Business | MBA | 720 | USA | https://www.chicagobooth.edu/ |
| Stanford Graduate School of Business | MBA | 720 | USA | https://www.gsb.stanford.edu/ |
| Harvard Business School | MBA | 730 | USA | http://www.hbs.edu/Pages/default.aspx |
| University of Pennsylvania-Wharton | MBA | 728 | USA | https://www.wharton.upenn.edu/ |
| London business school | MBA | 700 | UK | https://www.london.edu/ |
| INSEAD | MBA | 703 | France | http://www.insead.edu/home/ |
| University of Oxford-Saïd Business School | MBA | 690 | UK | http://www.sbs.ox.ac.uk/ |
| HEC Paris MBA | MBA | 690 | France | http://www.mba.hec.edu/ |
| NUS Business School | MBA | 672 | Singapore | http://bschool.nus.edu/ |
| HKUST Business School | MBA | 600 | Hong Kong | http://www.bm.ust.hk/ |
Source: Financial Times, QS
Other than GMAT/SAT/GRE, it is mandatory for the students to appear for IELTS/TOEFL. Scores above 100 are considered to be good in TOEFL. Again, one should remember that while applying for the MBA schools, the score in the entrance is only a fraction of the parameters used for judging a candidate. Everything in the application really does matter, including application essays and recommendations.
Fee Structure
To pursue a career in microfinance, you need to have at least a graduate degree in a similar field. The cost of an MBA from a top college in India would range between INR 8.0 lacs to INR 25.0 lacs including allied costs. However, the costs incurred in TISS are much lower than in other colleges. An MBA from abroad would range between INR 35.0 lacs to INR 90.0 lacs including allied costs.
Salary Structure
The compensation for people working in the microfinance industry is comparatively lower than that of other heads in the finance industry. The entry-level pay varies from Rs. 1.0 lacs to Rs. 1.5 lacs per annum. In the senior levels, the packages are much higher. The branch manager earns around Rs. 8.0 to Rs. 10.0 lacs per annum.
Job Opportunities
A career in microfinance offers numerous career pathways. Broadly, one has to work in either of the broad categories:
Business Development – Primarily involved in generating more revenues
Credit – Primarily responsible for assessing the risk potential of a proposal
Operational role – Primarily responsibilities are operational in nature, including, promotion and awareness
The job roles usually offered are:
Branch Manager
Credit Officer
Field Coordinator
Collection officer
Customer Relationship Officer
The responsibilities of a person working in the microfinance industry include:
Credit policy and credit underwriting including Credit Appraisal Monitoring
Financial analysis, reference checks, and other due diligence required for sanctioning of proposals
Supervision of day to day operations including disbursement and collections management
Portfolio and process monitoring and identify potential areas for streamlining and increased efficiency
MIS and reporting
An expert in microfinance would work in the following industries:
Banking and Financial Services Industry (BFSI):

Banks, like, SBI, Bandhan Bank, etc
Microfinance Institutions, like, SKS Microfinance, Janalakshmi Financial Services, Ujjivan Financial Services

Consulting Firms like Ernst & Young (E&Y), PWC
Agribusiness & Rural Marketing & CSR companies, like, Pidilite, ITC, Emami, NEEV
Growth Prospects
According to the International Monetary Fund (IMF), economic growth in the 20 most important microfinance markets will increase from 4.4% to 4.8% in 2015. The global microfinance market should once again achieve growth of 15-20% in 2015 and Asia has the strongest growth momentum.
The below infographic shows the projected growth in microfinance around the world.
A particularly impressive development in Asia is the revival of India's microfinance market. There are approximately 350 million people in India living below the poverty line, thus, microfinance translates to around 80 million households. The annual credit demand by the poor is around Rs. 60,000 crores and cumulative disbursement are around Rs. 5,000 crores. The outstanding portfolio would be around Rs. 1,600 crores. Only 5% of India's rural poor have access to microfinance. Thus, there is an immense potential for growth in Microfinance in India. Thus, opportunities are galore for a career in microfinance in the recent future.
Conclusion
Therefore a career in microfinance could be the best option for you as it offers a number of opportunities. You can expect to move on to consulting and advisory profiles at a later stage of his career or you can also move into academic roles or in fact you can start an NGO or work for NGOs.
Also Read: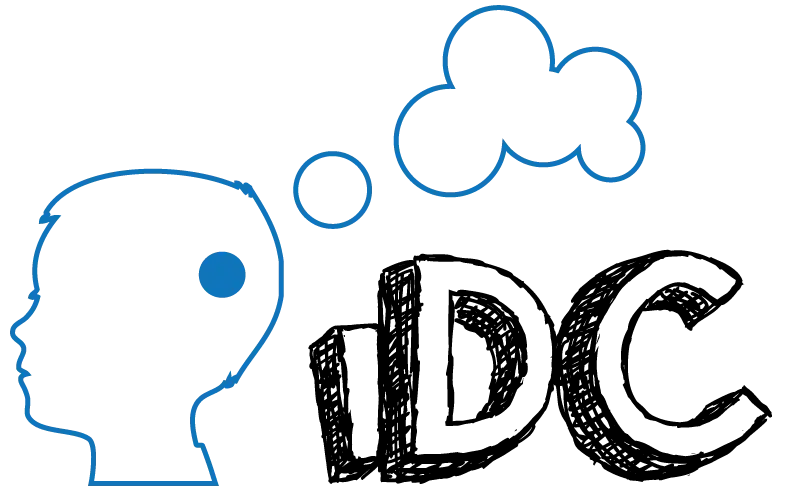 The iDC Editorial Team brings in a collective work experience of more than 25 years in diverse fields spanning from career counselling, management consulting, engineering, and technology to science, finance, and humanities. The team's key competencies are in research and analysis of careers, jobs, and industries. The team boasts a few best-in-class writers on careers and education.