Wondering to study abroad? All excited to fly overseas for your higher education but the questions of how, when, and where are confusing you? Or decided on the college or the destination but are not sure about how to make a uniform decision to improve your chances of acceptance? Looking for an answer on how starting early can improve your top university acceptance rate? Then make this post your first stepping stone to glory.
Students looking to get into a particular college often want to know how they can increase their chances of getting accepted. Will attending summer programs give them a boost? How about connecting with a local alumna? These questions are a lot common, but there's one we hear far more than any other: Will an early decision increase my chances? Keep reading to learn how applying Early Decision can affect your chances of acceptance. But…
Do you know?

Colleges with high acceptance rates are the colleges that have easy admission requirements. As per US News, the average college acceptance rate is 68% and the universities with a 10% of acceptance rate are the hardest universities to get admission.
For instance, the acceptance rate of Harvard University was 3.43%, which is why it's a very popular university.
Now before moving further let's first understand…
What is the acceptance rate?
Simply put, the acceptance rate is the rate at which a given college accepts applicants. This is the percentage of students the college accepts into its new class based on the total number of students who applied. The acceptance rate is calculated by dividing the number of accepted students by the total number of applications.
Two colleges may admit the same number of students but have completely different acceptance rates. Uh, what? Look at it this way: Harvard accepted 2,056 out of 39,506 applications this year. So, 2,056 ÷ 39,506 = 5.2% acceptance. But if another college also accepted 2,056 students, but the number of applications they received was lower, their acceptance rate would be higher.
Do you know?

Timing and application strategy are key in selective admissions, and applying early can improve your chances of receiving an offer letter – but only if students are prepared. That's why it's important to keep your grades up throughout high school, take challenging courses each year, and start making a balanced college bucket list as early as possible.
Now that we know what the acceptance rate is, let's understand the two different types of early application options.
Early action and Early Decision
Early Action (EA) is a type of early admission offered by some institutions for admission to colleges and universities abroad. Unlike the regular admissions process, EA typically requires students to apply by mid-October or early November instead of January 1st. Students will receive notification from the college on admission decisions by early January, not mid-March or May 1 (which is during the regular admission process)
So, it's similar to many colleges' Early Decision (ED) programs. Some colleges offer both ED and EA. ED, however, is a mandatory commitment to enroll; that is, if accepted under ED, the applicant must withdraw all other applications and enroll at that institution. Therefore, ED does not allow applicants to apply to more than one ED college at a time.
Early Action, on the other hand, allows candidates to withdraw an offer if accepted and depending on the program, a candidate can apply to one or more EA colleges as well as one ED college. EA can be the best choice for students who know their preference for one particular college because the student will know the outcome of the application earlier and to varying degrees it allows the student to compare aid offers from a different college.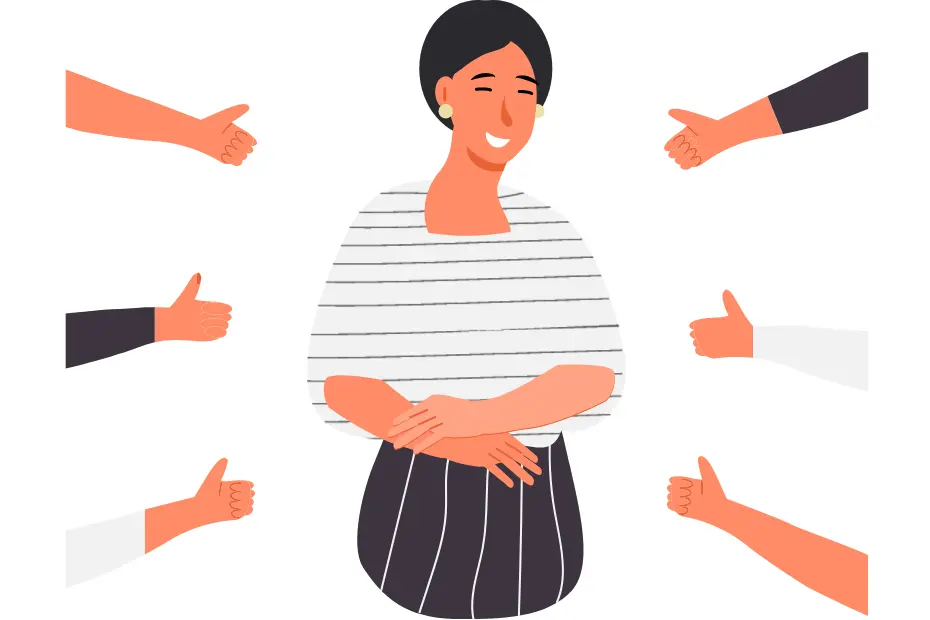 With this the question comes…
How to know that you are ready to apply early?
Applying early is not an easy decision. Seek career guidance first to make sure applying early is the right move for you. Following are the factors you may consider while deciding whether you are ready or not for an early application:
Strong junior year grades
Strong academic transcript
A good SAT or ACT or TOEFL or IELTS score
Letter of recommendation from relevant instructors
Early start of essay writing
A realistic and balanced list of top colleges
Does early action increase the chances of admission?
Applying early is also one of the best ways to increase your percentage or demonstrated interest. Since many early decision options are binding, applying early is the most effective way to let the college know that this is your first choice and that you are fully committed to admission. Even if the decision is not binding, you are still showing your commitment by seeking an admissions decision before applying elsewhere.
Applying early may also benefit certain types of applicants, including athletes, students, and some international students. Colleges strive to build well-rounded classes made up of professionals, and there is often only so much room for students within a particular enrollment category. Colleges look to their institutional needs when evaluating applications, and with some colleges filling more than half of their freshman classes with early applicants, there is a chance that an applicant's particular major will no longer be an institutional need when it comes time for the regular round.
Take this for example. Imagine asking yourself, "Does early action increase Stanford's chances?"
For the class of 2020, Stanford's average acceptance rate was just 3.64 percent. This places it among the most competitive schools not only in the United States but in the entire world! Of the 36,251 students who applied, only 1,329 students were ultimately admitted.
However, a very different story unfolds when you look at the acceptance rate of students who applied through early action that same year.
In 2020, 745 students were enrolled out of 7,822 students who applied early. That's good for an acceptance rate of 9.52 percent! That's an acceptance rate that's almost three times higher than the average student!
Hence proved! Early action is better if you believe that you are all set!
List of colleges with early acceptance rate
Following are some of the colleges which accept early acceptance.
| | |
| --- | --- |
| School | Early acceptance rate 2021–22 |
| Massachusetts Institute of Technology | 4.7% |
| Harvard University | 7.9% |
| Yale University | 10.9% |
| Johns Hopkins University | 12.69% |
| University of Pennsylvania | 15.6% |
| Middlebury College | 15.7% |
| University of Notre Dame | 17% |
| Rice University | 20% |
| Dartmouth University | 20.1% |
| Duke University | 21% |
| Brown University | 21.92% |
| Vanderbilt University | 24.1% |
| Amherst College | 32% |
| Colgate University | 45% |
| Pomona College | 15.39% |
| Williams College | 23.1% |
Tips for improving your university acceptance rate
Here are a few tips for improving your university acceptance rate:
Know and understand yourself
Seek professional advice
Focus on academics
Take standardized tests like TOEFL, IELTS, SAT, GMAT, ACT, and few others as per the college.
Apply early
Practice your essay writing
Get letters of recommendation
Improve your online reputation
Conclusion
There are many challenges that you may face while going to college, academics, budgeting finances, moving away from family and friends, and more.. But if you're determined and put in a lot of effort, you'll be one step closer to getting into the college of your dreams.
Remember that you can go at your own pace to reduce the pressure and these tips will surely help you to get admission.
Do you want to make a career decision now? Not settled yet? In case you feel indecisive or confused, do dial us up. iDreamCareer is on a mission to reach every state and every child in order to ensure that talent is appropriately delivered into the industry.
Talk to our study abroad experts to know yourself in and out! We have helped several brilliant but confused minds with the aim to select their most-suited career choices. We have helped many students like Anjana Prasanna who was not very confident about her capabilities. Later with the help of career guidance and moral support from our study abroad experts she got an offer from King's College London! We have helped several young confused minds like Aayush and Tapan with an aim to select their most-suited career choices.
ALSO READ:
FAQs
What is the acceptance rate of the University of Toronto?
The University of Toronto is one of the most difficult schools to get into in Canada, as it is also highly ranked in the Canadian university rankings. The school's acceptance rate is 43%, and the GPA of accepted students is around 3.6.
What is the acceptance rate in university?
A college's acceptance rate is the percentage of applicants who are accepted. It is calculated by dividing the total number of applicants by the number of admitted applicants. For example, if College A receives 100,000 applications and accepts only 10,000, their acceptance rate is 10%.
What does the acceptance rate mean for universities?
Acceptance rates are important in the college search process, but what are they? Simply put, a school's acceptance rate is the percentage of applicants that are accepted. College acceptance rates can vary significantly from school to school because they are influenced by a number of unique factors.
Which college/university has the lowest acceptance rate?
Some of the colleges which have the lowest acceptance rate are California Institute of Technology: 4%; Harvard University: 4%; Massachusetts Institute of Technology: 4%; Princeton University: 4%; Stanford University: 4%; Yale University: 5%; Brown University: 6%; and Dartmouth College: 6%, etc.
Does the low acceptance rate of a college mean it's a good one?
There really is no such thing as a good or bad adoption rate. In general, schools with low acceptance rates (less than 10 percent) are more selective or have high standards, or have tens of thousands of students applying for relatively few places.
What is the acceptance rate at York University?
Admission to the University of York is selective with an acceptance rate of 62%. Half of the applicants admitted to York University have an SAT score between 790 and 1160 or an ACT score between 14 and 24.

Anushree has 5 years of experience in the career counseling industry as a Senior Content Writer. She has also worked as a Social Media Marketing Expert for a startup and Content Quality Analyst for the Publishing and E-learning Industry. She has done her Master's in Commerce and PGDM in Finance & Trade and Marketing & HR, but she is currently following her passion for writing.