Would you like to build a career in home science? Does this field interest you?
.
Gone are the days when it meant only cooking & housework!
.
Would you like to be an expert in fields like Home Economics, or Home Resource Management?
.
There can be many more specializations and sub-domains in this fields that you have missed knowing all this time.
.
.
What is Home Science?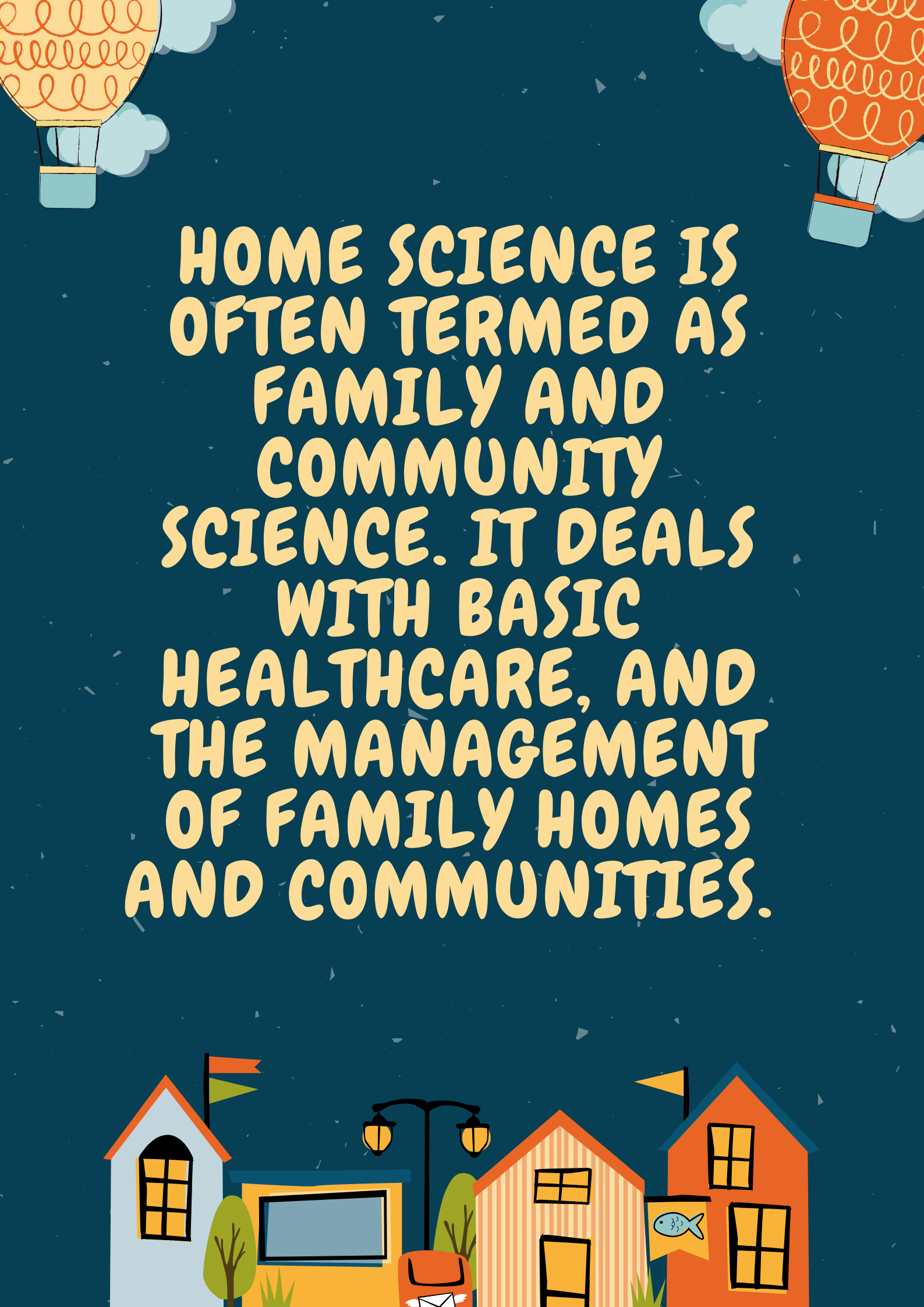 It focuses on understanding the basics of nutrition science, our physiology, microbiology, early development, textiles/fabric, interior decoration and family relations.
.
.
Home scientists study and research..
Ways to develop and improve awareness and skills about food, hygiene, family resource management, clothing, nutrition, child care and child development, relationship management and so on.
This means, it aims at improving the overall environment for human development; in enhancing an individual's dynamic relationship with families, communities, and societies as a whole as well as the management of resources.
.
.
Some of the subjects studied in home science are:
Food
Nutrition
Physiology
Microbiology and Health
Personal Finance
Family Resource Management and Planning
Ergonomics
Fabric and Apparel Science
Fashion Designing
Housing and Hospitality Management
Consumerism
Household Management
Interior Decoration
Human Development
Family Studies
Psychology
Extension education
.
High-paying specialization fields for a career in home science
Home Economist
Home Economists educate individuals, families, and communities about all kinds of topics that are associated with running a household.
.
Home Scientist
Some Home Scientists work for the underprivileged sections of the society. You will guide and assist these sections about family and well-being, what food is best for growing children, how to start accumulating money for the future, how to improve their standard of living, how to manage expenses, how to save electricity, and much more.
.
Wardrobe Consultant
Wardrobe Consultants, are fashion and organizing experts who help clients to improve their image by making the right clothing and fashion choices.
.
Textile/Fabric & Apparel Designer
Textile/Fabric & Apparel Designers are primarily involved with the art of creating designs for woven, knitted, printed fabrics, or surface ornamented fabrics, and designing apparels for reputed and renowned Fashion Designers.
.
Nutritionist/Dietician
Nutritionists/Dieticians advise people on what foods to include in their diet and what to exclude, to achieve a healthy body and mind.
.
.
Professional Avenues for a Career in Home Science
While Home Science as an academic discipline, provides education for your overall development, it also prepares you to take up a job outside the home or set up a home enterprise.
Apart from the ones you may have heard of, check these options out:
| | | |
| --- | --- | --- |
| Knowledge/ Skills | Wage Employment Opportunity | Self-Employment Opportunity |
| Interior Decoration | Work for an organization Interior DesignerFurniture DesignerStaff at show roomsConducting hobby courses/classesShow case and window display design | Self-employed as Interior DesignerFurniture DesignerStaff at show roomsConducting hobby courses/classesShow case and window display design |
| Arts and Crafts | Staff at government emporiums/show rooms/ antique shopsDesigner for arts and crafts itemsStaff at production units | Running own shop/ enterpriseHome-based craft centreConducting hobby courses/classes |
| Dress Designing, Garment Construction; Textile Designing | Staff in a Production unit/export houseStaff at textile designing unitStaff at boutique | Owner of a shop or boutiqueHome based servicesConducting hobby classes |
| Teaching | Staff at crèche, play school, day care centreTeaching in a school/ collegeTeaching in polytechnics | Owner of a crèche, play school etc.Day-care or after care in school for young childrenConducting tuitions at home |
| Communication and Extension | Staff in development organizationCounsellorsResearchersSocial EntrepreneursTrainers and facilitatorsStaff in Public Relations and Human relations department | CounsellorsEstablishing development organizationMarket research agenciesMedia production and & managementCommunication and development consultantOffering short-term courses- theatre, puppetry etc. |
| Resource Managers and Consumer education | Staff in retail outletsStaff in event management firms | Event managersSmall savings agent |
.
.
Conclusions
Home Science connects with home, health and happiness. As a field of specialization, Home Science draws its basics from both science and art. Professional avenues are varied. Thus, representing an interdisciplinary field. Check this Home Science module from NIOS.
Career planning is an intense affair and iDreamCareer is the foremost in India helping millions of young minds discover their true mettle.
[latest-selected-content limit="4″ display="title" titletag="b" url="yes" image="thumbnail" elements="3″ css="four-columns align-left as-overlay tall dark hover-zoom" type="post" status="publish" orderby="dateD"]
.
.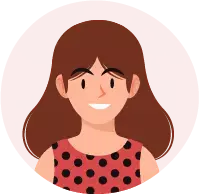 With a Master's in Biophysics-Biostatistics, Sreenanda acquired professional experience in computational proteomics of human molecules. She is currently working with the Research and Data Team at iDreamCareer.