Life is like a jigsaw puzzle and the choices we make are the pieces of the puzzle. Hence, it is very important that we make the right choices in the right place. Our choices have an inevitable yet crucial impact on our life. We are given a number of choices to choose from in every moment we spend in our life. Having said that, we all have been at a certain phase where we were perplexed in finding the right answers to course vs college debate. Well, this blog discusses which is important and what you should consider first.
While some of these choices have a short term impact on our life, other choices have a vital impact and even lead on to defining our life. Let's call these the core choices. It won't be wrong to say that these core choices shape our lives. Choosing the right course and the right college are two important career decisions. However, many students commit the mistake of giving more importance to college than course.
With the rise in competition, securing seats in the top colleges and universities like IITs, AIIMS, Delhi University, IIMs, etc. has become a common aspiration of a large number of students. These students also face a common dilemma i.e. course vs college. Whether to pursue a preferred course from a less preferred college or to pursue a less preferred course from the preferred college or university.
A lot of students, when asked to select among the above two decisions, select the latter option and settle for the less preferred course, in which they have little or no interest. Let's look at some demerits of this decision:

Demerits of college-oriented career decisions
If you are also struggling with the course vs college dilemma, you must first look at how selecting college-oriented career decisions to impact your goals. Finding the right college is very important for a successful career. However, college alone can't make a successful career. Passion and interest are the key factors for a successful career.
When a student gives priority to college over course, there is a bigger chance of ending up in a career that he/she is not passionate about. Let's take an example, last year a student was aspiring to pursue computer engineering from an NIT.
However, he could not secure a seat for computer engineering due to high cut-off. He decided to settle for the available seat of Mechanical Engineering in the same institute. Today, he is finding it difficult to excel in his academics due to a lack of interest in the field. Course selection is a lifetime decision as it decides what you'll do all your life. Hence, it is important to give priority to course selection over college selection.
There is a bit of discord among educationists in the course vs college debate. While some educationists believe that courses should always be given priority, there some educationists who believe that college should be given priority in professional courses and courses should be kept first in non-professional courses. This argument of the latter group is based on the fact that students of professional courses have to look for jobs after their graduation and a degree from a good college ensures a job in big companies.
However, to find the right argument, one must seek sources that are reliable and offer trustable information with experts' knowledge and experience. Hence, a job in a large company does not necessarily lead to a successful career. A successful career requires a job where you can excel with your passion, knowledge, and interest. If you give preference to college, there is a chance that first, you'll have to struggle to maintain academic excellence and then you might end up in a job that you don't have an interest in.

So what is important: course vs college?
Right decisions at the right time lead to success in career and in life. When it comes to a career, we need to take several small steps at the right time to get success. It is very important that we prioritize our decision according to importance.
Ideally, a career selection process should begin with first selecting the career we want to pursue. This decision is to be taken according to our own strengths, weakness, and interest. Once we decide the career, we should look for the courses that can take us towards our desired career and then we should find the colleges that are best for pursuing the course.
However, generally, students reverse the process completely. They first decide the college they want to get admission in, then they choose among the courses offered by the selected college. After pursuing the course, they go for the careers available for them. In this career selection process, you lose the steering wheel of your life and you have to follow your fate.
If you don't prioritize your career decisions well, you might end up in a career that you don't have an interest in. This will not only affect your work-life, there will be low work satisfaction and the chances of success will also dropdown. There is a huge amount of work-related stress among professionals today and the major factor behind this is the lack of work satisfaction.

Why focus more on course selection?
The debate of course vs college could go on for longer than we think. But setting our priorities in order can help us find a better answer. Selecting a course is all about pursuing one's passion. No matter what you want to become in your life, there will always be a course that caters to your interest and takes you towards your dreams. Opting for such courses will not only ensure that you find what you study interesting, but it will also be conducive for you to dedicate yourself and work hard.
This also means that you'll have a far better chance of excelling in academic performance when you are studying a course that you find interesting. On the other hand, pursuing a course which you find less interesting can undermine your performance.
You must remember that having a brilliant academic record in a preferred course from a mediocre college is always better than having a mediocre academic record from an exceptional college. The whole career selection process can be summarized in a small line, "do what you love and love what you do".
Conclusion
In other words, not having a good college name in your CV can be compensated by good academic record, but mediocre academic records cannot be compensated by having the best college names on your CV. We can take the example of Satya Nadella, the current CEO of Microsoft; He did not pursue his graduation from IITs or NITs. He pursued it from the Manipal Institute of Technology. It was his hard work and intense passion for the course that empowered him to reach the pinnacle of success.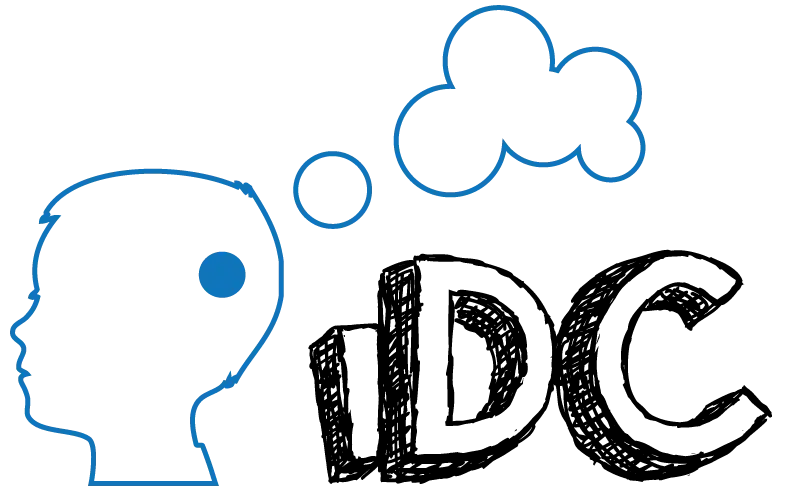 The iDC Editorial Team brings in a collective work experience of more than 25 years in diverse fields spanning from career counselling, management consulting, engineering, and technology to science, finance, and humanities. The team's key competencies are in research and analysis of careers, jobs, and industries. The team boasts a few best-in-class writers on careers and education.