Studying MBBS in China is becoming increasingly popular among international students who want to become doctors. China's strong economy, excellent universities, and affordable education make it an attractive option. MBBS stands for Bachelor of Medicine and Bachelor of Surgery, which is a medical degree. Chinese medical universities offering MBBS programs are known for their modern facilities, experienced teachers, and diverse student community. Choosing to study MBBS in China has many benefits, including a well-rounded curriculum that combines theory and practical training, extensive hands-on experience in hospitals, and opportunities for research and specialization.
The tuition fees and living costs in China are comparatively lower, making it affordable for international students. Moreover, the MBBS degree obtained from Chinese universities is recognized worldwide, allowing graduates to continue their studies or practice medicine in their home countries or elsewhere. Pursuing an MBBS in China provides a unique chance for students to receive a quality medical education in a lively and exciting environment, which sets them up for a successful medical career.
Why study MBBS in China?
There are many good reasons to study MBBS in China. The universities there have great facilities, teachers with lots of experience, and students from different countries. The program includes both classroom learning and hands-on training, so you get a lot of experience in hospitals. It's also affordable, with low tuition fees and living costs. Plus, the degree is accepted worldwide, so you can continue your studies or work as a doctor anywhere you want.
Let's now look at the advantages and disadvantages of pursuing an MBBS from China.
MBBS in China: Advantages and Disadvantages
Studying in China has always been a popular choice for students. Now, let's explore the pros and cons of pursuing an MBBS degree in China. This will give you a better understanding of the situation by considering both the advantages and disadvantages. These points will help you make an informed decision.
| | |
| --- | --- |
| Advantages | Disadvantages |
| Excellent infrastructure and experienced faculty | Language barriers and cultural differences |
| Culturally diverse environment | Intense competition for admission |
| Comprehensive Curriculum | Adaptation to a new environment |
| Several opportunities for research | |
MBBS in China: Eligibility Requirements
It is a piece of good news for the students that there is no entrance exam required to pursue an MBBS in China. However, the eligibility requirements for pursuing MBBS in China may vary slightly among universities, but there are general criteria that most institutions follow. Here are the common eligibility requirements for studying MBBS in China:
Candidates must have completed their 10+2 from a recognized board or university.
Candidates must have physics, Chemistry, and Biology as their major subjects in 12th.
Candidates must be at least 17 years of age and less than 25 years in order to pursue an MBBS degree in China.
Documents Required for Studying MBBS in China
When you want to study MBBS in China, you usually need to provide some documents. The specific requirements may be different for each university, but here are some common documents they ask for:
Application form
Academic documents
Passport
Letter of Recommendation / Statement of Purpose
Language proficiency certificate
Financial documentation
Photographs
It's important to note that these are general documents, and additional requirements may apply depending on the specific university and its admissions process. It is advisable to check the official website of the desired university or contact the admissions office for a comprehensive list of required documents.
MBBS in China Without the NEET
In order to gain admission to an MBBS program at a Chinese university, applicants must first select a university and complete the corresponding application form. While a qualifying NEET score is mandatory, possessing an IELTS certification is not necessary for pursuing MBBS in China. Moreover, it is important for students to develop proficiency in the English language. Although IELTS is not a mandatory requirement, students should focus on acquiring English language skills to effectively participate in the program.
If you haven't taken the NEET exam or scored lower than expected, you might want to consider exploring top medical courses without NEET. These courses could be a good alternative for you and offer great opportunities in the field of medicine.
Top MBBS Colleges in China
China has many famous colleges that offer MBBS programs. These colleges are well-respected for their excellent medical education and opportunities for research. They have modern facilities and experienced teachers, creating a good environment for students who want to become doctors.
Students will learn a wide range of topics and get hands-on training with real medical cases. These colleges focus on providing high-quality education and preparing students for successful careers. It's important to do research and find reliable sources to discover the best MBBS colleges in China that match your interests and needs.
Here is a comprehensive list of the top colleges in China offering MBBS degrees.
| | |
| --- | --- |
| Name of the Institution | QS World Rankings by Subject 2023 (Life Sciences and Medicine) |
| Peking University | 37 |
| Shanghai Jiao Tong University | 82 |
| Fudan University | 85 |
| Tsinghua University | 92 |
| Zhejiang University | 107 |
| Wuhan University | 150 |
| Sun Yat-Sen University | 171 |
| Nanjing University | 207 |
| Sichuan University | 207 |
| University of Science and Technology of China | 271 |
| China Agricultural University | 302 |
| Xiamen University | 375 |
| Central South University | 400 |
| Huazhong Agricultural University | 401-450 |
Read our blog Study Medicine from China for more relevant information.
MBBS Course Duration in China
The majority of medical universities in China provide a 6-year MBBS program. The program comprises 5 years of classroom training to acquire comprehensive medical knowledge, followed by a 1-year hospital internship to enhance clinical skills. Below is an example of a typical MBBS curriculum in China.
Cost of Studying MBBS in China
When considering the cost of studying MBBS in China, it's important to take into account various types of expenses. Here's a breakdown of the different types of costs involved:
| | |
| --- | --- |
| Tuition Fees | INR 2.5 Lakhs per year to INR 80 Lakhs per year |
| Accommodation | INR 50,000 to INR 1.5 Lakh per year |
| Personal Expenses | INR 25,000 to INR 50,000 per month |
| Study Materials | INR 30,000 to INR 60,000 per year |
| Visa Fees | Ranges from INR 3000 to INR 12,000 |
To obtain accurate and current information on the precise costs associated with studying MBBS in China, it is recommended to directly consult the universities and programs of interest. They will provide the most reliable and up-to-date details regarding the various expenses involved.
Job Prospects for MBBS Graduates in China
MBBS graduates in China have favorable job prospects with a wide range of opportunities available to them. Here are some potential career paths and job prospects for MBBS graduates in China:
Clinical Practice: Many MBBS graduates choose to work as doctors in hospitals, clinics, or private practices. They can specialize in various medical fields such as pediatrics, cardiology, oncology, or surgery. Graduates can pursue residency programs and further specialization to enhance their career prospects.
Medical Research: MBBS graduates can also engage in medical research, working in research institutes, universities, or pharmaceutical companies. They can contribute to advancements in healthcare and contribute to scientific knowledge through research projects and clinical trials.
Public Health: Graduates can play a significant role in public health initiatives, working in government organizations, non-profit organizations, or international health agencies. They can contribute to healthcare policy development, disease prevention programs, and public health campaigns.
Medical Education: Some MBBS graduates choose to pursue a career in medical education. They can become professors, lecturers, or clinical instructors in medical universities or colleges, sharing their knowledge and expertise with aspiring medical students.
International Opportunities: MBBS graduates from China often have opportunities to work internationally. Their degree is recognized by various medical councils and organizations worldwide, allowing them to seek employment in different countries or pursue further specialization abroad.
It's important to note that job prospects can vary based on factors such as location, specialization, language proficiency, and individual experience.
Average MBBS Doctor Salary in China
The average salary of an MBBS doctor in China can vary depending on various factors such as location, experience, specialization, and type of employment. However, according to the PayScale, the average salary for MBBS doctors in China is around INR 13.80 LPA. It's important to note that this is an estimated average and individual salaries may vary significantly based on the aforementioned factors.
Moreover, salaries may also differ between the public and private healthcare sectors. It is advisable to consult up-to-date sources or professional organizations for the most accurate and current information regarding MBBS doctor salaries in China.
Conclusion
Pursuing an MBBS in China offers a compelling opportunity for aspiring medical professionals. The country's renowned universities and medical institutions provide a high standard of education, incorporating advanced teaching methodologies and modern facilities. With a diverse and multicultural environment, international students benefit from exposure to a wide range of medical practices and a global perspective on healthcare.
Moreover, the affordability of MBBS programs in China, combined with scholarships and favorable living costs, makes it an attractive destination for students seeking quality medical education at a reasonable expense. Overall, choosing to study MBBS in China opens doors to a rewarding and internationally recognized medical career.
Get a free consultation now and we'll help you find the best higher education options in the world! iDreamCareer is here to assist you at every stage of the process with our experienced counselors. Whether it's choosing the right program and university, preparing your application, or building your profile, our experts will guide you to achieve your study abroad goals.
Visit iDreamCareer.com today and take the first step toward your dream career. We've successfully supported students like Anjana Prasanna, who gained confidence and got accepted into King's College London and helped others like Aayush and Tapan in selecting their ideal career paths.
Useful Links:
MBBS in China: FAQs
Can international students study MBBS in China?
Yes, China welcomes international students to pursue an MBBS degree at its universities and medical institutions.
What are the entry requirements for MBBS in China?
The specific entry requirements vary among universities, but generally, students need to meet academic qualifications and provide necessary documents such as transcripts, recommendation letters, and a valid passport.
Are scholarships available for international students pursuing MBBS in China?
Yes, several scholarships are available for international students studying MBBS in China, including government scholarships, university scholarships, and other funding opportunities.
How long does it take to complete an MBBS degree in China?
Generally, the MBBS program in China takes six years to complete, which includes both classroom learning and practical training.
Can students practice medicine in their home country after obtaining an MBBS degree from China?
Yes, in most cases, graduates from recognized medical universities in China can return to their home countries and apply for licensing exams or further pursue postgraduate studies to practice medicine.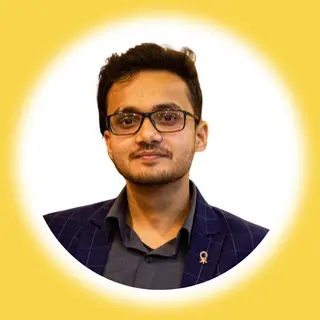 Sushant has been writing since his early days of childhood and currently, he's serving as a Content Writer with iDreamCareer. Sushant has two start-ups of his own and he has been writing content for them since their inception. Apart from that he is passionate about writing which is why he is following his passion for writing with iDreamCareer.