Did you hear that Philippines' MBBS graduates perform really well after coming back to India? This year, as well, FMGE topper Dr. Shubham Saket is a graduate from AMA School of Medicine, Philippines. He is the only one to score 257 Marks out of 300.
.
What is FMGE?
After coming back to India as a foreign-trained medical graduate, you will have to clear the Medical Council of India (MCI) Exam which is also known as "Foreign Medical Graduates Examination (FMGE)". FMGE is a licensure examination for those Indian students who have pursued MBBS from abroad. FMGE is conducted twice a year and you will require 50% to pass.
So, if you are interested in Medicine..
..but could not secure a seat through NEET or if you have doubts whether you will in your next chance, you may as well consider getting a foreign medical degree at almost half the expense from Philippines, Bangladesh or Mauritius (64.6%) as well.
All three have a high pass percentage compared to 18.9% of China or 18.4% of Russia where thousands flock for a degree. Navigate to the conclusions section to get a hang of pass percentages from 2012-2018.
Here's a snapshot of this year's recent newspaper clipping.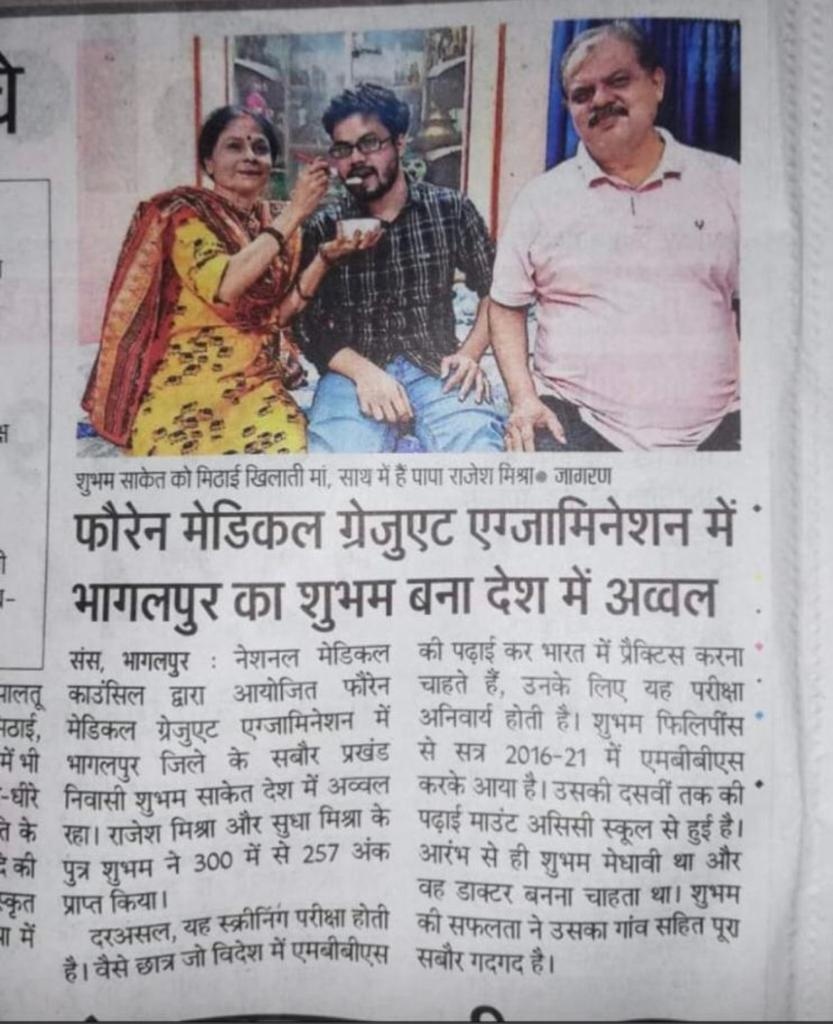 We typically miss these items on the paper because we are not able to relate them to our present needs, and this is precisely why you need to go through this page.
Discover More by accessing the Free Career Dashboard
This will help us share relevant information with you.
Colleges in Philippines
Ama School of Medicine
Angeles University Foundation School of Medicine
Bicol Christian College of Medicine
Cagayan State University College of Medicine And Surgery
Cebu Doctors' University College of Medicine
Davao Medical School Foundation College of Medicine
Dr. Francisco Q. Duque Medical Foundation College of Medicine
Emilio Aguinaldo College School of Medicine
Gullas College of Medicine, University of The Visayas
Our Lady of Fatima University College of Medicine
Our Lady of Good Counsel University Faculty of Medicine
Southwestern University School of Medicine
Southwestern University-Matias H. Aznar Memorial College of Medicine
Northern Philippines University, College of Medicine
Dalta Jonelta University of Perpetual Help System Foundation School of Medicine
University of the Philippines Manila College of Medicine
Virgen Milagrosa University Foundation College of Medicine
.
Colleges in Mauritius
Anna Medical College
Sir Seewoosagur Ramgoolam Medical College
SSR Medical College
.
Colleges in Bangladesh
Ad-Din Women's Medical College
Armed Forces Medical College (Afmc)
Bangladesh Medical College (Bmsri)
Central Medical College, Comilla
Community Based Medical College, Bangladesh (Cbmcb)
Dhaka Medical College and Hospital
Dhaka National Medical College & Hospital
East West Medical College
Enam Medical College and Hospital
Faridpur Medical College & Hospital
Green Life Medical College and Hospital
Holy Family Red Crescent Medical College
Ibrahim Medical College
Institute Of Applied Health Sciences (Iahs)
International Medical College
Jahurul Islam Medical College & Hospital
Jalalabad Ragib-Rabeya Medical College
Khwaja Yunus Ali Medical College
Kumudini Women's Medical College
M.H. Samorita Hospital and Medical College
Medical College for Women & Hospital
Mymensingh Medical College
North Bengal Medical College
Prime Medical College
Rajshahi Medical College & Hospital
Rangpur Community Medical College
Rangpur Medical College
Shahabuddin Medical College
Shaheed Suhrawardy Medical College
Shaheed Syed Nazrul Islam Medical College
Sher-E-Bangla Medical College
Sir Salimullah Medical College
Southern Medical College & Hospital
Sylhet M.A.G. Osmani Medical College
T.M.S.S. Medical College
Tairunnessa Memorial Medical College and Hospital
Zainul Haque Sikder Women's Medical College & Hospital.
.
More about FMGE
MCI or FMGE Examination is compulsory till now and is conducted by the National Board of Examination (NBE) in India. Foreign medical graduates are required to write the FMGE to become eligible to practice here.
You can always come back to practice in India after being trained as a medic abroad, but FMGE is a mandate before you start practicing here. Although, the success rate of FMGE is extremely low and competition is very steep.
This page will give you the entire picture and more.
Final Thoughts
Thousands are pursuing MBBS from other countries but becoming a licensed practitioner here afterwards is too tough, mostly because of the different pedagogical methods and learning outcomes. However, if you are that driven for an MBBS, you may try these countries.
Are you absolutely sure you want to be a medic?
There may be other high-paying options waiting for you, if that's the only concern you have. Understanding the intricacies of any career is not child's play. It requires experiential assessment of your competencies (skills, abilities, knowledge & a lot more). So, career planning is an indispensable tool of your life and we can certainly help you with that. Plan now!
Other Interesting Links
National Board of Examinations in Medical Sciences – Official Portal
Study MBBS Abroad: Your #1 How-To Guide For Germany, UK, Other European Nations
Recent Releases
Discover More by accessing the Free Career Dashboard
This will help us share relevant information with you
Trending Posts

.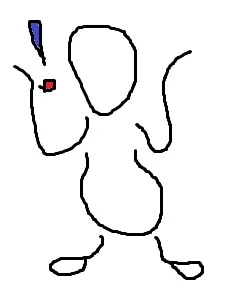 Currently associated with iDreamCareer (India) as the Principal Analyst.