Up for your board exam 2023 in the coming months? Troubled by all the badgering going on inside your head right now? Do you feel misled about how to prepare? Wondering why all hell is breaking loose? Scared that your selection tests did not work out that well and boards will not too? Or are you feeling too high-headed as you did extremely well in your selections so you're not being able to focus anymore?
In 2022, CBSE conducted the exams for class 10th and 12th students in two semesters. To calculate the results, the board considered 30% weightage for Semester 1 and 70% for Semester 2 for theory papers, while equal weightage was given to practical exams.
What to know?

The above system will not continue next year as the board has announced that there will be only one exam in 2023 as it was in previous years.

Curriculum reduction by 30%.

In addition to conducting only 1 exam, CBSE has also streamlined the coursework for students of classes 9-12 by about 30%. The syllabus for next year's exams can be checked at cbseacademic.nic.in.
No matter how hard we study throughout the year, the last few days before an exam require "studying smart and fast." But that's not enough! Want to know more? Come along…
What all is covered in this post?
To make it easier for you, we have created a quick guide to everything you need to know about the board exam 2023.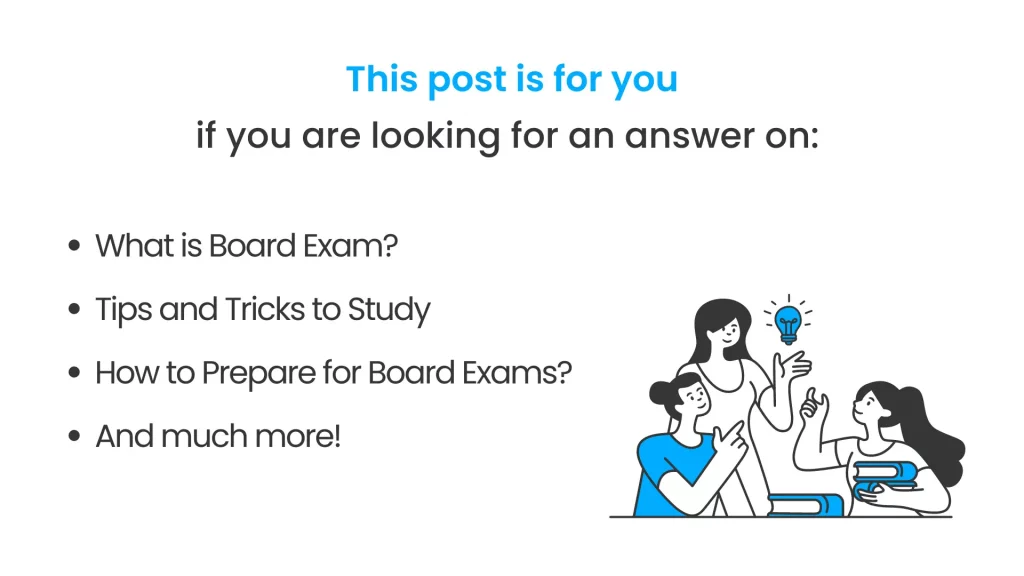 But before moving further let's first understand what is board exam.
Discover More by accessing the Free Career Dashboard
This will help us share relevant information with you.
What is board exam?
Board exams play an important role in a student's career choice. The exams are usually held at the end of Grade 10 (High School Certificate) and Grade 12 (High School Certificate). There are various boards across the country that include both national and state levels. Each board differs from the other in syllabus and exam pattern. Exams are usually held between February and March and results are usually announced in May/June.
Types of board exam
Following are the types of boards in India:
Study for board exam -Tips and tricks
Answer the correct number of questions
Answer the given question
Take your time
You can't remember everything
Practice previous exam questions
Don't panic if you think you've come up empty
Learn to use your breath
Take care of yourself
Don't talk about the exam before or after
Treat yourself after the exam
All the best for the board exam 2023!!
Tips to reduce stress during exams
With exam season fast approaching, here are seven strategies to help you deal with stress and anxiety: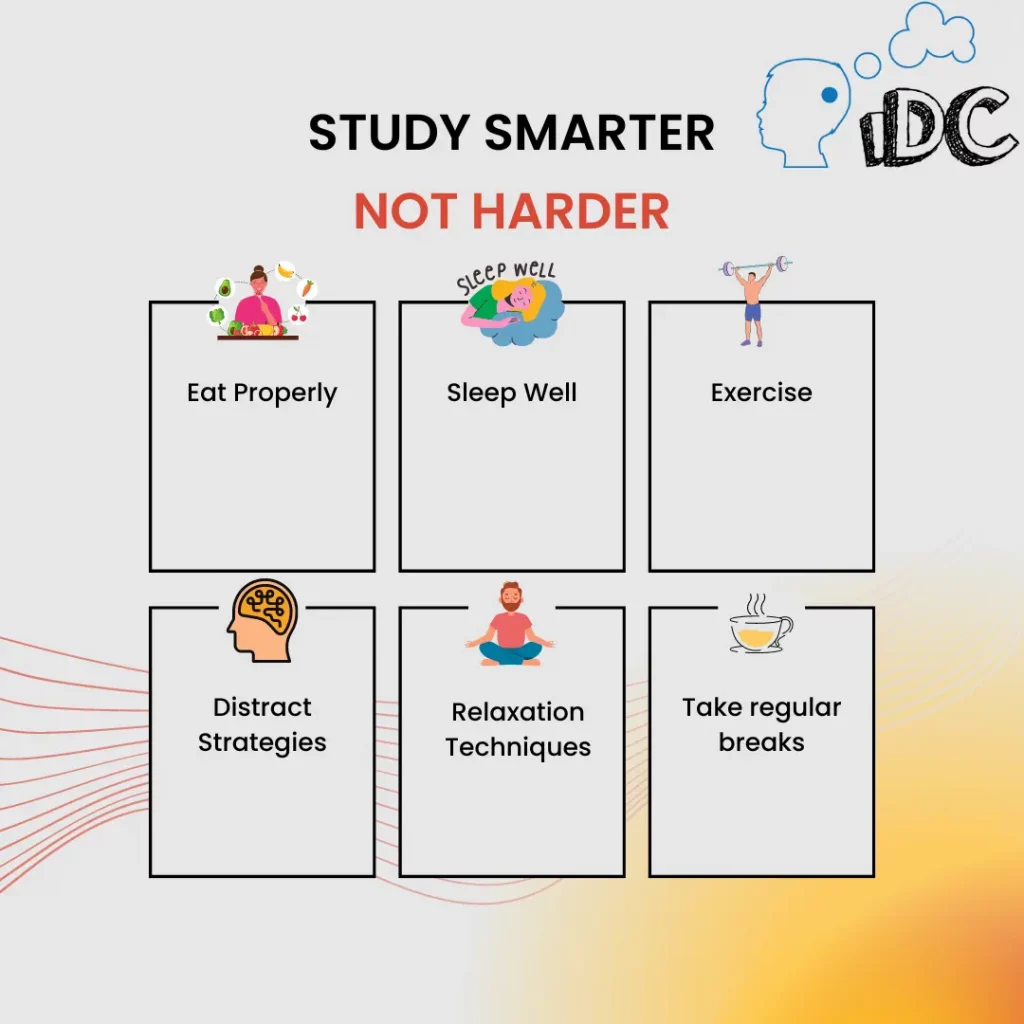 How to prepare for board exams class 10?
Here's a curated list of top 10 exam tips and a few other pointers about how to prepare for board exams for class 10th or even for class 12th, and competitive exams:
Weaponize your mind to do your best. Come along.
Choosing a Spot (A Place to Study)
Realizing the Magical Effect of Ambience
Formulating your own calendar
Understanding the Game of Time
Sorting all your handouts
Quickly Stick It on
Explaining answers to your grandmother or little sister
Practicing on paper
Focusing on yourself
Knowing That Rewards Always Work
Note: For more details refer to the link.
Board exam date sheet
CBSE Class 10th & 12th Date Table 2023 will be released online in November 2022 (Tentative). CBSE Exam Time Table 2023 for PDF download will be available on CBSE's official website cbse.gov.in.
To download CBSE Exam Date 2023 in PDF format, students should follow these steps:
Step 1 – Go to CBSE's official website i.e., cbse.gov.in.
Step 2 – Click on the link that says "Class 10 2023 CBSE Time Table PDF Download"/ "Class 12 Time Table 2023 CBSE Download PDF".
Step 3 – A new tab CBSE date table pdf page will appear on the screen.
Step 4 – Download the pdf file and save the date sheet for future reference.
Step 5 – Take a printout of the CBSE Date Sheet 2023.
The link for the same will be available on this page after release.
Conclusion
Feeling less tense already? Or do you want to go back one more time? Sure do.
Back here?
I hope you've gained much more than you'd actually hoped for your board exam 2023!
All of these exam tips could be a bit confusing for you. Also, you will get multiple areas on the internet that can give you ample such tips. But you were served with a warmer plate here, weren't you?
In any case, it is often useful to reach out to expert counselors for addressing individual issues. iDreamCareer experts are always ready to help young minds like you from 9th class, 10th class, class 11, and class 12 with an aim to select your most-suited career choices.
Discover More by accessing the Free Career Dashboard
This will help us share relevant information with you
Trending Posts


Anushree has 4+ years of experience in the career counseling industry as a Senior Content Writer. She has also worked as a Social Media Marketing Expert for a startup and Content Quality Analyst for Publishing and E-learning Industry. She has done her Master's in Commerce and PGDM in Finance & Trade and Marketing & HR, but she is currently following her passion for writing.