Can the sound of music be sweeter than the smell of money? If you choose music as a career, the options will vary from performing in front of an audience to catering to the levels of audio behind the console during a performance, including everything in between. This blog is all about how one can pursue a career in music and what is the scope of the music industry in the coming times.
Why a career in Music?
Fortunate is the man who can earn through his passion. Now, given a choice between working seven hours in a cubicle and earning Rs. 50,000 per month, or performing on a stage three times a week and earning Rs. 20,000 per month, what would you choose? Well, there are only a brave few who tread the road less taken, as the fact of the matter is that a career in music is not considered a lucrative field as compared to other corporate fields for earning.
On the other hand, for those who are into the field of music due to a burning passion that cannot be contained within the walls of a corporate office, you should read the rest of the article carefully. This is because you are among the select few, who have a chance to walk the lonely road to a place where passion and money are synonymous with each other. There is no doubt that a career in music will be challenging, but here are some of the things that can help prepare you for the path ahead.
As is the case with any field within the realm of passion, there are no prescribed educational requirements that need to be fulfilled in order to pursue a career in music. The people who usually opt for this field come in from various educational backgrounds and are usually people who find out that they have been doing something that had no significance to them from the point of view of passion.

Top Indian Institutes
| | | | | |
| --- | --- | --- | --- | --- |
| Sr. no | Institute | Courses offered | City | Website |
| 1. | VisvaBharati University | Bachelor's degree in Music, Masters in Music (Hindustani, Classical: both instrumental and vocal) | West Bengal | http://www.visvabharati.ac.in/ |
| 2. | Delhi School of Music | Instrumental Certificate courses: Grades 1 to 7 in instruments like Guitar, Drums, Clarinet, Flute, Saxophone. | Delhi | http://www.delhischoolofmusic.net/ |
| 3. | KM Music Conservatory | One-year comprehensive certificate course in Western and Hindustani classical,Two-year diploma course in Indian music traditions, Western music history, Performance, Musicianship and Applied Audio Technology, Part-time music courses | Chennai | http://kmmc.in/home |
| 4. | Adarsh Kala Mandir | Bachelors Degree in Music in Hindustani and Western instrumental | Madhya Pradesh | NA |
| 5. | Swarnabhoomi Academy of Music | Bachelor's Degree in Music Performance, Diploma in Music Performance (1 and 2 years), Diploma in Music Production, Summer Intensive Program, 5-day Programs | Chennai | sam.org.in |
Top International Institutes
Sr. no
Institute
Courses offered
City
Website
1.
Berkeley Institute of Music
Undergraduate programs: majors and minors in music,
Graduate programs: Master of Music in Contemporary Performance, Master of Arts in Global Arts Entertainment and Music Industry, Master of Music in Production, Technology, and Innovation, Online degree programs
Boston
https://www.berklee.edu/
2.
The Julliard School
Undergraduate courses: Bachelors Degree in Music, Diploma in Music
Graduate Courses: Masters in Music, Artist Diploma, Doctor of Musical Arts (DMA)
New York
http://www.juilliard.edu
3.
Trinity College
Music Online Grade Exams (grades 1 to 8), Music Certificate Exams, Diploma in Music, Certificate Courses for Music Educators,
London
http://www.trinitycollege.com/
4.
Cleveland Institute of Music
Bachelor of Music in Performance, Master of Music in Performance, Doctor of Musical Arts in Performance, Artist Certificate, Professional Studies Diploma, Artist Diploma, Concertmaster Courses
Cleveland
https://www.cim.edu/
5.
Interlochen Center for the Arts
Preparatory and certificate courses for entry into Music colleges, Summer camps
Interlochen, Michigan
http://www.interlochen.org/
Skills Required
To pursue a career in music you don't require any prior educational expertise, some music institutes, especially the big names in the industry such as Julliard School of Music and Berklee School of Music ask for prior expertise in the instrument that one is yearning to master. They usually conduct online auditions where the musician has to send a series of videos to the faculty members judging the audience.
The best part about this is that if you play your way into the hearts of the judges, you can also earn scholarships which will be a huge help to study music abroad in colleges where the likes of John Petrucci and Mike Portnoy (Dream Theater) spent the early days of their musical careers.
The inherent skills that can give you an upper hand in the musical industry include aspects such as dexterity, good memory, being an exceptionally good listener, physical and mental discipline for practice, and critical reflection of oneself. Thus anyone can pursue a successful career in music knowing that they are passionate about it.
Fee Structure
In music colleges in India, the range of the fee structure usually varies along the lines of Rs. 20,000 per course to up to Rs. 50,000 per semester of study. The study in music is invariably expensive, especially due to the number of accessories, including instruments as well as recording and composing equipment that is required for advanced learning. For instance, at Berkley Institute of Music, summer programs, as well as semester fees, vary from $ 15,000 to $ 20,000, along with which accessories such as MacBooks are a compulsory feature.
Salary Structure
As with any field, especially those within the realm of arts, the kind of money you get is directly dependent on how you put your degree to use. For instance, using a music degree an individual can either become a band manager or a performer himself, the salaries of each profession being diverse and different from each other. On average, when looking at the various professions within the realm of the music industry, the range of remuneration usually varies from Rs. 3 lacs to Rs. 4 lacs per year.
Job Opportunities
A Bachelors Degree in music can open the doors to several opportunities, which can then be used to make it big in the heavily competitive and alarmingly fast-growing music industry. Here are some of the job opportunities or titles that one can claim after earning a degree in music:
Music Teacher
Music Therapist
Sound Technician or Sound Engineer
On the other hand, here are some job profiles where you can be benefitted heavily if you possess a degree in music;
Radio producer
Event Organizer
Band Manager (degree in the art entertainment industry)
Community arts worker
Arts administrator
Theater stage manager
Disco Jockey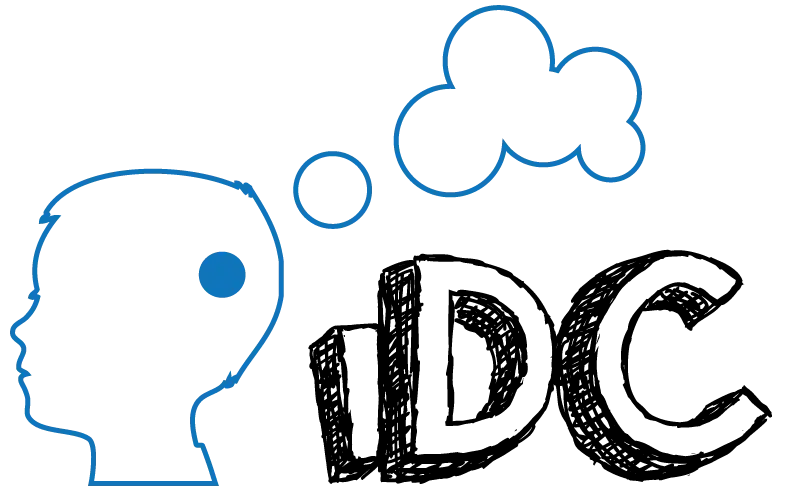 The iDC Editorial Team brings in a collective work experience of more than 25 years in diverse fields spanning from career counselling, management consulting, engineering, and technology to science, finance, and humanities. The team's key competencies are in research and analysis of careers, jobs, and industries. The team boasts a few best-in-class writers on careers and education.