Music is the purest form of art. Therefore, true poets, who are seers, seek to express the universe in terms of music. It is the poetry of the air. It produces a kind of pleasure which human nature cannot do without. A career in performing arts is for all those who are passionate and determined to make a mark in this field.
Indian Classical Music has a special character of its own and it differs from the music of other countries in its structure and style of improvisation. It is a synthesis between Philosophy, Psychology, Spirituality, and Aesthetics. The system of Indian music is known as Raga Sangeet and can be traced back nearly two thousand years to its origin in the Vedic hymns of the Hindu temples. The roots of Indian classical music are religious.
It encompasses all the emotions and experiences in its world of 7 Swaras (notes) and 22 Shrutis (microtones). Its greatness lies in its holistic nature that all the elements form a unique wholeness that may not be understood by studying the parts separately. Here, even a pause is as important as the note.
Genuine interest, earnestness, and hard work are extremely important for success in the field of music. With this, the natural bestowal of 'voice' is of great importance. The field demands regular devoted practice, which is called as Riyaaz- saadhana. The first step to initiate is to recognize the interest in the field and then start learning from a Guru (eminent musicians).
We don't call them teachers because the fraternity believes that a teacher is a one who gives knowledge, instructs you and boosts your ego but a guru, here takes away your knowledge, punctures your ego and then constructs you. These gurus don't provide a formal degree and certificates but they train you to face the world, they alter you completely because they in a way teach you to utilize your skills and knowledge to touch your and others' souls. The shishya (disciple) performs under him, with him and then moves further in search of his style and establishing himself.
Another way is, joining an institution, universities and getting trained there, acquiring professional degrees of post-graduation and doctorate. With this one starts teaching and performing. Here, it is very important to build contacts with the right people who recognize your talent and provide you with fair opportunities to showcase it.
The Indira Performing Art and Music University (Indira Kala Sangeet Vishwavidyalaya, Khairagarh) is a university dedicated only to visual and performing arts. Apart from this Akhil Bhartiya Gandharva Mahavidyalaya, Vishwa-Bharti University and various other regular universities offer various courses and diplomas in music.
It is also important to note that Indian classical music has been divided into two groups, Hindustani Sangeet (prominently music of North India) and Carnatic Sangeet (music of South India).
Whichever way is chosen, the main emphasis should be real dedication and respect towards the skill. It is not something that one can master in three-four years. It requires years of rigorous training, guidance, and commitment. One becomes a student for his lifetime.
Besides becoming a performer (vocalist or instrumental) or a teacher, one can collaborate his music with other interests, such as using music for healing purposes. Music is something that is always around us in our environment. So, it can be joined with any kind of field. Apart from this one can become a music journalist, musicologist, music therapist, music publisher, sound engineer, and even artist manager.
Indian music is a complete yoga system in itself. It comprises of Yama (moral conduct), niyama (observances), asana (right posture), pranayama (control of breath), pratyahara (withdrawal of senses), dharana (concentration), dhayana (meditation), and finally Samadhi (cosmic experience).
On a personal note, I feel that music is something that is created from heart and molded by emotions. I am not into the professional music arena and yet I can say it is a stimulant of my being. It fills the empty spaces of my life. My love for music (especially Hindustani shastriya gayan) grew when I was young and my family had a huge influence on me.
Looking at it my family had sent me to learn under a guru who started teaching me that shastriya sangeet is not just about sounds and tunes it is beyond that. It is a parallel world in itself which also connects you to your real-world in a better way.
I find that it helps put me in a place that is very calming and allows me to express. It helped me confronting dark parts of myself and acknowledging the goodness in me. Effective guidance has always been coming my way from my guru. It kept me going as it gave me solutions to various issues in my life. It taught me compassion, passion and more importantly became a medium for me to introspect.
I have always believed – it's not that people don't like classical music. It's that they don't get a chance to understand and experience it. Indian music if pursued in any way as a career, hobby or a spiritual path, teaches you self examination, observation though not self-criticism. It is like solving unsolvable and invaluable mysteries.
Shastriya gayan is not just music that one has to listen to or practice rather, notes of a particular raga are set in a pattern and then from there taken on to expand and liberate oneself and merge with the cosmic sound, become one with the inner being of the singer. As said by Pt. Ravi Shankar, singer and song thus becomes one melody.
Also Read: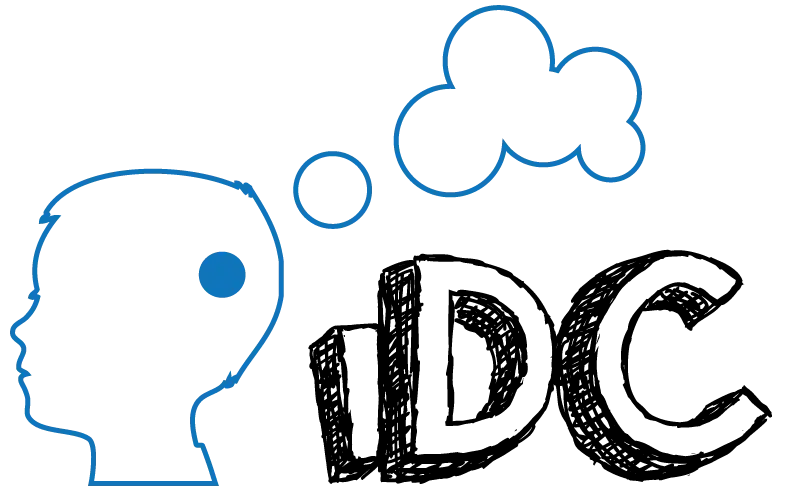 The iDC Editorial Team brings in a collective work experience of more than 25 years in diverse fields spanning from career counselling, management consulting, engineering, and technology to science, finance, and humanities. The team's key competencies are in research and analysis of careers, jobs, and industries. The team boasts a few best-in-class writers on careers and education.