The most wonderful aspect about studying drama is the networking opportunities that you get. It might require a lot of discipline & concentrated efforts, but it is equally true that with good practice & skills, you can get ample opportunities to reach your creative peak. This blog talks about how you can pursue a career in drama after 12th in arts stream or any other discipline.
If you think the stage is where you belong, you might want to check out the career options that you have in the field of 'Drama'. Gone are the days when a career in Drama was looked down upon as something not-so-realistic. Contrary to popular belief, there are plentiful prospects nowadays in the field of drama. So if you are passionate about acting & theatrics, you should not let the naysayers rule off this career for you by claiming it risky or a back-up plan or not-so-practical.
In fact, this is one field where you meet passionate young people every day who are chasing their dreams with utmost determination. There are indeed a lot of option in a career in drama and you just need to find your perfect place either:
'On the stage' or
'In the classroom' or
'Behind the curtain' or
'At the desk' or
'On the sets'.
It is true to the extent that people wanting to be on the center stage might go through extreme highs & lows that this profession has to show. There might be times with no work and there might be brief intervals where you get totally worked up.
While formal training is not a compulsory requirement to pursue a career in drama, a degree might be a good idea to hone your skills and learn tricks of the trade directly from established artists & professional thespians.
The number of schools providing formal education in drama & performing arts is increasing rapidly with industry experts taking a keen interest in nurturing future actors & trade technicians. In India, directors like SubashGhai& actors like Anupam Kher have opened up their own schools for acting & performing arts.
Indian Institutes offering a degree in Theatre
| | | | | |
| --- | --- | --- | --- | --- |
| Institute | Courses | Famous Alumni | City | Website |
| Film & Television Institute of India | Graduation, Post-graduation | Danny Denzongpa, John Abraham, Jaya Bachchan, Sanjay Leela Bhansali, Shabana Azmi, VidhuVinod Chopra | Pune | http://www.ftiindia.com/ |
| National School of Drama | Graduation, Post-graduation | Naseeruddin Shah, Om Puri, Anupam Kher, NawazuddinSiddiqui, Piyush Mishra, Irrfan Khan, Seema Biswas | New Delhi | http://nsd.gov.in/delhi/ |
| Barry John Acting Studio | Certificate, Diploma | Shah Rukh Khan, Manoj Bajpai, Shiney Ahuja, Freida Pinto | Mumbai, New Delhi | http://www.bjas.in/ |
| Actor Prepares | Certificate, Diploma | Prachi Desai, Preity Zinta, Ali Zafar, Varun Dhawan, Deepika Padukone, MugdhaGodse | Mumbai | http://www.actorprepares.net/ |
| Whistling Woods International | Diploma, Graduation | Abhishek Jain, SamvednaSuwalka, NakulSahdev, Anil Mange, AruVerma | Mumbai | http://www.whistlingwoods.net/ |
| Asian Academy of Film and Television | Certificate, Graduation, Post-graduation | Arjun Kapoor, Luv Ranjan, Neha Chauhan, HasleenKaur, Ajay Behl, | Noida | http://aaft.com/ |
| Roshan Taneja School of Acting | Certificate | Karishma Kapoor, KimiKatkar, Kiran Kumar, Kunal Kapoor, Manisha Koirala, Madhuri Dixit, Mithun Chakraborty | Mumbai | http://www.roshantaneja.com/ |
International Institutes offering a degree in Theatre
| | | | | |
| --- | --- | --- | --- | --- |
| Institute | Tuition Fees(£) | Famous Alumni | City, Country | Website |
| Liverpool Institute for Performing Arts | 14,700 | Sir Paul McCartney (Patron), Sir Ian McKellen, Alan Rickman | Liverpool, UK | http://www.lipa.ac.uk/ |
| Juilliard School | 22,790 | Kevin Spacey, Robin Williams, Val Kilmer | New York, US | http://www.juilliard.edu/ |
| National Institute of Dramatic Art | 15,610 | Cate Blanchett, Mel Gibson, Hugo Weaving | Sydney, Australia | https://www.nida.edu.au/ |
| Guildhall School of Music & Drama | 17,850 | Ewan McGregor, Daniel Craig, Orlando Bloom | London, UK | http://www.gsmd.ac.uk/ |
| Tisch School of the Arts | 27,350 | Philip Seymour Hoffman, Alec Baldwin | New York, US | http://tisch.nyu.edu/ |
| Bristol Old Vic Theatre School | 18,800 | Daniel Day-Lewis, Gene Wilder, Patrick Stewart | Bristol, UK | http://www.oldvic.ac.uk/ |
| The New School for Drama | 23,544 | Marlon Brando, Jesse Eisenberg, Bradley Cooper | New York, US | http://www.newschool.edu/drama/ |
| Oxford School of Drama | 14,925 | Catherine McCormack, Christina Cole | Woodstock, UK | http://oxforddrama.ac.uk/ |
| Drama Centre | 13,800 | Pierce Brosnan, Colin Firth | London, UK | http://www.arts.ac.uk/csm/drama-centre-london/ |
| California Institute of the Arts | 27,806 | Ed Harris, Katey Sagal | California, US | https://calarts.edu/ |
Skills Required
It is an established fact that this field requires a lot of hard work & steadfastness. The picture below enlists all the required skills that would help you excel in the theatrical world:
Other talents like singing, dancing or playing musical instruments would be of additional value.
Job Opportunities
India houses a staggering array of different forms of performing arts. Just for theatre, there are more than 40,000 companies nationwide including amateur theatre groups, professional repertory, commercial as well as alternative theatres. A lot of these theatre companies are provided with grants & support from the government. You might get into any of these theatre companies as a fresh graduate.
Opportunities in films, TV serials & Ad industries are also open for acting students. With the advent of the internet, YouTube channels have also opened up massive employment opportunities in this field. Indian theatre companies have recently witnessed increased international tie-ups and exposure. This has resulted in a moderate to a sharp increase in the income of these companies and subsequently that of the artists.
As a graduate in drama, you can get into directly related jobs like:
Actor
Dancer
Theatre Director
Musician
Community arts worker
Producer
Or you can get into jobs where your degree would be more useful, like:
Stage Manager
Arts Administrator
Broadcast Presenter
Lecturer
Costume Designer
Sound Technician
Script Writer
Choreographer
Set Designer
Props Manager
Wardrobe Technician
Stagehand
Lighting Technician
Special Effects Technician
Or you can also get into alternate career options such as:
Announcer
Radio Jockey
Television Presenter
Interviewer
Video Jockey
Party Anchor
Salary Structure
As fresh graduates, if you are employed in theatre companies, your salary can range from anywhere between INR 10,000 to INR 40,000 depending on your expertise. However, it increases with experience. You can also freelance without actually committing to a particular group. And there are ample entrepreneurial opportunities as well if you wish to set up your own theatre company and produce your own plays. The sky is the limit for good artists.
Conclusion
Dramatics is not just a pastime or an extra-curricular activity anymore. The techniques are being improvised every passing day and even studied in a scientific manner. A number of students who pursue a career in drama usually end up in extremely high-end careers such as TV, Films, etc. Therefore follow a career in drama only if you are passionate about it, as it requires a lot of patience and practice to make it big in this field.
Also Read: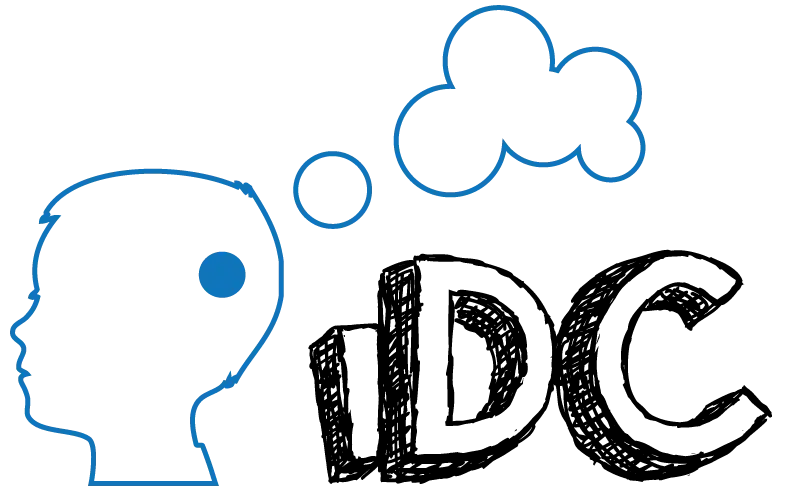 The iDC Editorial Team brings in a collective work experience of more than 25 years in diverse fields spanning from career counselling, management consulting, engineering, and technology to science, finance, and humanities. The team's key competencies are in research and analysis of careers, jobs, and industries. The team boasts a few best-in-class writers on careers and education.