Imagine the scene of a fashion show, a ramp, a theme inspired by the Ajanta Ellora Caves, models wearing the new collection, the audience watching each design closely and all of this ending amidst roaring applause with the bow of the designer, being accompanied by the show stopper. When you visualize this scene, does it inspire you? Excite you? Seem like an interesting career choice for you? Then read the blog as it talks about how to pursue a career as fashion designer.
What is described above, is one of the most cliched understandings of the life of a fashion designer for an outsider. However, like any other field, fashion too as an industry has its many faces. What we forget while seeing the glamorous and extravagant fashion show is the amount of hard work, time, effort and creativity put in each piece being displayed. Fashion is art. It's a way of expressing your own self.

Who is a Fashion Designer

A designer expresses himself through different fabrics, textures, colors, prints, and patterns. He may get inspired by anything; a book, a dance form, a monument, a person or maybe a piece of music. But if you are considering fashion as a career choice there are some questions that one can ponder upon that would make the choice rather simple. Do you keep a check on the latest fashion trends? Do you believe that clothes make a man?
Are you often experimenting with different styles? Have you been the envy of your friends and foes for your unique fashion statement? Does your heart cringe when you see someone make a faux pas? In your free time do you make sketches of clothes you would like to design? While your friends are reading books is your shelf full of cut-outs from fashion magazines like Vogue and Bazaar? Can you tell a crepe from georgette or a Masaba print from a Satya Paul saree? If the above questions ring a bell in your head or maybe a few interests you, then you are on the right track, Fashion can be the line for you!!

A Word of Caution
Though the glamour and the glitz of the fashion interest attract many to it, however, one must keep in mind that it has another side to it, which spells hard work, rejection, continuous learning and creating something new. It must be confessed that most of the people consider themselves fit to enter this line on the virtue of being able to dress up well. However, though a fashion designer's knack may start with dressing up well it goes much beyond this. Although your interest in fashion may drive you to take up the field but there a few skills which you must have before you take this important career decision.
Skills Required
Creativity: This is what can be called as the core skill of a designer. Fashion trends are invented and reinvented, a style comes in the market, clicks with some and becomes a trend and before you know the whole city is wearing a cropped top or a tribal print. Thus it's important that you have the ability to think out of the box and create new styles.

An eye for detail: A designer must also have an eye for detail. It's important to pick up the right fabrics, the styles, the patterns, the right embellishments. Fashion is a craft and thus requires one to have a keen eye on details.

Experimenting: What is something that stands out in people like Alexander Mcqueen, a Jean Paul Gaultier or maybe closer home a Neeta Lulla or a Shantanu Nikhil? The answer is that they never fail to experiments. One must as a designer keep on experimenting. The shelf life of fashion trends has shrunk over the years, thus there is a need to experiment and create new trends for the target audience.

Ability to Visualize Ideas: You may be creative, may experiment with different styles but what's most important is your ability to visualize these ideas and then put them together in the form of a product.

Knowledge of Fabrics: One must also have an idea of the various fabrics, how they fall, how they can be draped, how do they breathe and what fabrics can be used in what form.

Deal with Criticism: You must be open to feedback from others about your work. Criticism about your own designs would help you grow. So if these are some of the skills that you possess, you must go make a career in fashion
Educational Requirement
Though you do not require any academic qualifications to enter this line, however, it would not be a good idea to enter the market without any certifications. There are many colleges and institutes that offer bachelor's and master's degrees in fashion designing, fashion management, fashion merchandising to name a few. They involve coursework in color, textiles, tailoring, pattern making, fashion history and computer-aided design (CAD). Even in fashion, one many specialize in some sub-streams like accessory designing, bridal wear, men's wear, footwear designing or kid's wear.
A career as Fashion Designer
Once you have the degree you could do the following:
Work with a fashion designer.
Work with a buying house or an export house.
Become a freelancer.
Open your own label
Design for TV Serials, theatre actors and movies
Other exciting options may include become a fashion blogger, a fashion stylist or a fashion adviser.
Before entering into the field, one last piece of advice in the words of Yves Saint Laurent Fashions fade, style is eternal So if you have it in you to express your own individuality through your clothes, are willing to work long hours and experiment with different styles, go ahead and glam up the fashion industry.
Also Read: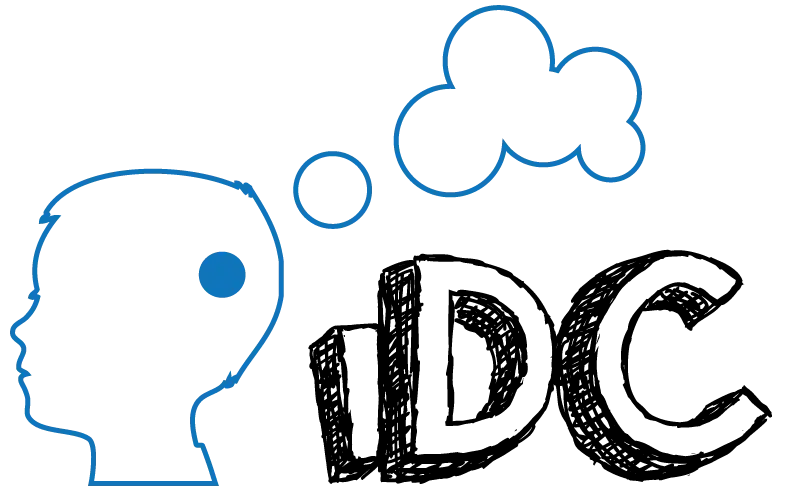 The iDC Editorial Team brings in a collective work experience of more than 25 years in diverse fields spanning from career counselling, management consulting, engineering, and technology to science, finance, and humanities. The team's key competencies are in research and analysis of careers, jobs, and industries. The team boasts a few best-in-class writers on careers and education.