Do you ever daydream about making products that could do simple tasks for you and make your life easier? Have you ever looked at an ordinary everyday product and thought that there was so much more that could have been done with it? Do you want to do engineering and still not let your creativity die out? Well then, this blog talks about a career in product designing and how you can pursue it.

Product Designer: An Overview
A Product Designer is someone who designs innovative and creative products from scratch. They make products that are not only designed well but also that make a targeted task much easier to do by using the product.
Product Designers stand on the border between art and engineering: they use their artistic capability to conceptualize and draw a blueprint of a product and then use their knowledge of engineering and science to actually make it. They take a product beyond just performing a simple task to being extremely efficient, functional and easy to use as well as visually appealing to the target consumers of the product. A career in the field of product designing could be for those who have a creative and innovative approach towards life.
Product Designers work in one of two ways:
In-house companies, where they work closely with the marketing department of a company to better existing company products and design new products
Consultancy-based design, where designing takes place as per the needs of various approaching clients
Either way, the work of a product designer includes market research giving them key information related to their product: what do consumers want, what are their reactions to existing products, will a new product be viable, what key features will make the product sell, etc.
Based on the above information, product designers then begin with conceptualizing a new product. The initial sketches on paper then move to a Computer-Aided Design, a blueprint and then to a prototype. Prototypes are presented to the client/company managers. Sometimes products are even tested by consumers. Constant feedback is taken to better the product in terms of usability, safety and lower cost of making it. Designers often work in a team to have a variety of inputs. After a rigorous process of trying and testing, the final product reaches the market.
Product Designers usually specialize in a particular area of products, such as vehicles, mobiles, medical equipment, etc. Product Designers are also sometimes involved specifically in bettering an existing product by making it cheaper, adding more uses or making it more aesthetic. After the release of the product, designers also work closely with the marketing team to advertise the product on its advantages.
Career Path
To pursue a career in product designing, there are several diploma courses and graduate courses available right after 12th class. Institutes such as the National Institute of Design (NID) and some IITs offer bachelor's degrees in Product Design/Industrial Design.
Alternatively, one can go for an ordinary engineering or architecture course and subsequently pursue a postgraduate diploma/degree course offered in several reputed institutes in India. All most all of these institutes have their own entrance exams, which will test your aptitude for the career. A good portfolio is significant to pursue a course in product designing.
Indian Colleges offering courses in Product designing
International Colleges offering courses in Product Designing
| | | |
| --- | --- | --- |
| Sr. No. | Institutes | Location |
| 1 | Pratt Institute of Art | New York City, USA |
| 2 | Art Center College of Design | Pasadena, California, USA |
| 3 | Florence Design Academy | Italy |
| 4 | Carnegie Mellon University | Pittsburgh, Pennsylvania, USA |
| 5 | Royal College of Art | London |
| 6 | California College of the Arts | San Francisco, California, USA |
| 7 | Savannah College of Art and Design 'SCAD' | Atlanta, Georgia, USA |
| 8 | Hong Kong Polytechnic University School of Design | Hong Kong, China |
| 9 | UMEA Institute of Design | Umea, Sweden |
| 10 | Domus Academy | Milan, Italy |
👉 What Does It Takes to Become a Design Engineer
Fee Structure
The fee structure for undergraduate programs range from around 70,000 to 2.5 lakhs per annum. However, do not be surprised if the fees go beyond this in private universities. The fees for postgraduate programs are within the range of 50,000-2, 50,000 per annum.
Salary Structure
Product designer salary in India varies according to work experience and years of expertise. Therefore, the median salary for a Product Designer in India is Rs. 4, 02,125 per annum, which increases with experience. You can get a job right after your bachelor's if you're talented enough. However, a master's degree will help you get placed in better firms and have a larger salary.
Conclusion
A career in Product designing offers immense career opportunities and therefore there is tremendous scope in this career field. Product Designers are demanded by industries as they require fresher ideas and newer innovative products and designs to make sure consumers are always interested in buying their products. The profession is the right mix for those who possess technical knowledge and a creative streak.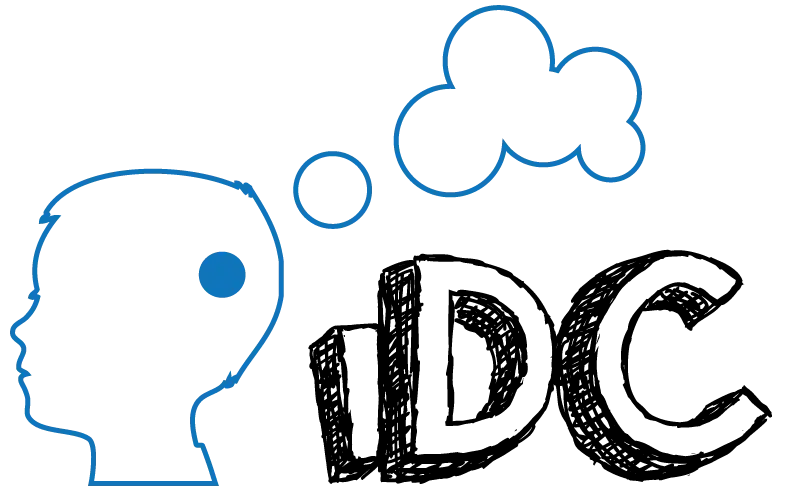 The iDC Editorial Team brings in a collective work experience of more than 25 years in diverse fields spanning from career counselling, management consulting, engineering, and technology to science, finance, and humanities. The team's key competencies are in research and analysis of careers, jobs, and industries. The team boasts a few best-in-class writers on careers and education.