In the USA, pharmacists play a crucial role in healthcare, making sure medicines are used safely and effectively. Because of this, many people are interested in knowing about Pharmacist Salary in the USA. The pay for pharmacists depends on things like how much experience they have, where they work, and their education. Pharmacists are well-educated, usually having a PharmD degree, and they do more than just give out medicines – they also give important advice to patients about their medications. It's important to understand the factors that affect pharmacist salaries in the USA to make informed decisions about this career path.
Because pharmacists have important and complex roles in healthcare, their salaries reflect the value they bring to the healthcare system. In this discussion, we will talk about the things that affect how much pharmacists get paid in different states in the USA. We will look at the average earnings, how salaries are changing, and the opportunities for growth in this important field. Whether you are someone thinking about becoming a pharmacist or an employer interested in industry standards, it's crucial to understand pharmacist salaries in the USA to make good decisions and have a strong healthcare workforce.
Pharmacist Average Salary in the USA
The typical Pharmacist annual salary in the United States is around $126,005 or INR 1.04 Cr. On top of their base salary, pharmacists often receive additional cash compensation, which averages around $4,366 per year or INR 3.6 LPA.
However, the exact amount can vary, with some pharmacists receiving as little as $3,275 or INR 2.7 Lakh and others earning as much as $6,113 or INR 5.04 Lakh in additional cash compensation.
Factors that can influence a pharmacist's total earnings are:
Their years of experience
Geographic location
Type of employer they work for (e.g., retail chain, hospital, pharmaceutical company)
Any specialized certifications or training they may have.
Pharmacists' salaries in the USA remain attractive, making this profession a lucrative and rewarding career choice in the healthcare industry.
Who are the Pharmacists?
Pharmacists are healthcare professionals who give out medicines to patients and help them understand how to use them safely. They play a crucial role in making sure medications work well and are not harmful. Pharmacists have advanced education, usually a Doctor of Pharmacy degree, and they know a lot about how different medicines interact and the right amount to take.
They also help patients with ongoing health problems and encourage them to stay healthy. Pharmacists are important members of the healthcare team, working hard to improve patients' health and well-being with their knowledge and care.
Read more about A Career as a Pharmacist here!
Pharmacist Courses in the USA
Studying in the USA, aspiring pharmacists generally complete the following courses and requirements to become licensed professionals:
Bachelor's Degree: Many students complete a four-year Bachelor's degree in a related field, such as biology, chemistry, or pre-pharmacy studies, as a prerequisite for entering the PharmD program.
Doctor of Pharmacy (PharmD) Program: The PharmD program itself takes four years to complete.
Total Years of Education: In total, students spend approximately 6 to 8 years in education to become pharmacists (4 years for the Bachelor's degree and 4 years for the PharmD program).
Prerequisite Courses: Specific prerequisite courses are required for admission to the PharmD program, including chemistry, biology, physics, mathematics, and humanities.
Clinical Rotations: During the PharmD program, students complete clinical rotations and internships, gaining hands-on experience in various healthcare settings.
Licensing Exams: After completing the PharmD program, graduates must pass the North American Pharmacist Licensure Examination (NAPLEX) and the Multistate Pharmacy Jurisprudence Examination (MPJE) to obtain their pharmacist license.
It's important to note that specific course requirements and the duration of the PharmD program may vary slightly between different universities and states.
Also, read Master's in the USA for more information related to the postgraduate courses.
Steps to Become a Pharmacist in the USA
Becoming a pharmacist in the USA is a rewarding and challenging journey that requires dedication, education, and licensure. If you're passionate about a career in pharmacy, here are the detailed steps to achieve your goal.
Undergraduate Education
The first step is to complete your undergraduate education. Most pharmacy schools require a minimum of two years of undergraduate coursework with specific prerequisite courses, such as biology, chemistry, physics, and mathematics. Many students opt for a Bachelor's degree in a related field, although some pharmacy schools offer accelerated programs that allow you to enter directly after completing prerequisites.
Pharmacy College Admission Test (PCAT)
To be considered for admission to a pharmacy school, you need to take the PCAT, a standardized exam that assesses your academic readiness and scientific knowledge. High scores on the PCAT can improve your chances of acceptance into a competitive pharmacy program.
Doctor of Pharmacy (PharmD) Program
Once you've completed your undergraduate education and met the prerequisites, you can apply to accredited PharmD programs. These programs typically last for four years and provide a comprehensive education in pharmaceutical sciences, pharmacology, patient care, and pharmacy law.
Clinical Rotations and Internships
During your PharmD program, you'll engage in various clinical rotations and internships. These hands-on experiences take place in different healthcare settings, such as hospitals, community pharmacies, and ambulatory care centers, allowing you to apply your knowledge in real-world situations.
Read about the Top Medical Colleges in the USA here!
Obtain a Pharmacist License
After successfully completing the PharmD program, you must obtain a pharmacist license to practice legally. To do so, you'll need to pass the North American Pharmacist Licensure Examination (NAPLEX) and the Multistate Pharmacy Jurisprudence Examination (MPJE). The NAPLEX tests your knowledge and skills in pharmacy practice, while the MPJE assesses your understanding of pharmacy law and regulations specific to the state you wish to practice in.
Continuing Education
Once you become a licensed pharmacist, your journey doesn't end there. To maintain your license and stay current with advances in the field, you'll need to participate in continuing education programs and meet the state's requirements for ongoing professional development.
Optional Specialization
While not mandatory, some pharmacists pursue post-PharmD residency programs or specialized certifications to gain expertise in specific areas of pharmacy practice, such as oncology, infectious diseases, or critical care.
Top Companies for Pharmacists in the USA
There are several top companies in the USA that employ pharmacists and offer excellent career opportunities. These companies are renowned for their commitment to healthcare and often provide competitive salaries and benefits for pharmacists. Here are some of the top companies for the Pharmacists in the USA:
| | |
| --- | --- |
| CVS Health | Walgreens |
| Rite Aid | Kroger |
| Walmart | Kaiser Permanente |
| Johnsons and Johnsons | Pfizer |
| Merck | UnitedHealth Group |
| Anthem | Humana |
There are several job positions offered by these top companies to pharmacy aspirants.
Top Job Positions Offered
The best companies in the USA that care about healthcare and hire pharmacists have different job positions to match the skills and interests of pharmacists. Some of these job positions include:
Staff Pharmacists
Clinical Pharmacists
Pharmacy Manager/Supervisor
Pharmacy Directors
Specialty Pharmacists
Clinical Research
Pharmaceutical Sales Representatives
Clinical Coordinators
Pharmacy Informatics Specialists
Managed Care Pharmacists
Looking for more job opportunities? Read How to Get a Job in the USA for Indian Students.
Time to Conclude!
The salary for pharmacists in the USA is appealing to those interested in a healthcare career. This attractive pay reflects the importance of pharmacists in healthcare, as they help connect doctors and patients and ensure the safe use of medicines. Being a crucial part of the healthcare team, pharmacists find fulfillment and success in their profession.
Get a free consultation now and we'll help you find the best higher education options in the world! iDreamCareer is here to assist you at every stage of the process with our experienced counselors. Whether it's choosing the right program and university, preparing your application, or building your profile, our experts will guide you to achieve your study abroad goals.
Our guidance has resulted in numerous success stories, one of which is Tofiq's incredible journey. Tofiq applied to well-known institutions such as University College London, the University of Glasgow, and the University of Berkeley. He received acceptance offers from all three, accompanied by impressive scholarships amounting to over Rs 1.18 Crore. With iDreamCareer's constant support, the opportunities are limitless.
Useful Link:
Pharmacist Salary in USA: FAQs
What is the average salary of a pharmacist in the USA?
The average salary of a pharmacist in the USA is approximately $126,005 per year. However, this figure may vary based on factors such as experience, location, and level of education.
Are there any variations in pharmacist salaries based on the state of practice?
Yes, there are significant variations in pharmacist salaries based on the state of practice. States with higher living costs and demand for pharmacists typically offer higher salaries. For instance, states like California, Alaska, and Washington tend to pay higher salaries compared to some other states.
What factors influence pharmacist salaries in the USA?
Several factors influence pharmacist salaries, including the level of education (e.g., PharmD or additional certifications), years of experience, location (urban vs. rural), type of employer (hospital, retail, pharmaceutical industry), and demand for pharmacists in a particular area.
How does the salary of a hospital pharmacist compare to that of a retail pharmacist?
In general, hospital pharmacists tend to earn slightly higher salaries compared to their retail counterparts. Hospital pharmacists often deal with more complex cases and specialized medications, which may justify the salary difference.
Are there opportunities for pharmacists to earn extra income beyond their regular job?
Yes, there are opportunities for pharmacists to earn extra income. Some pharmacists may engage in part-time consulting, offering medication therapy management services, or teaching at universities or colleges. Additionally, working overtime or covering shifts during high-demand periods can also provide additional income.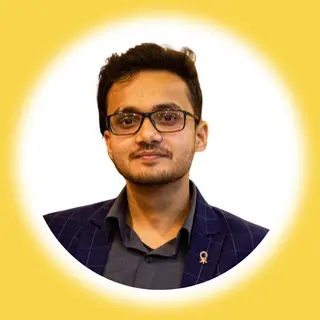 Sushant has been writing since his early days of childhood and currently, he's serving as a Content Writer with iDreamCareer. Sushant has two start-ups of his own and he has been writing content for them since their inception. Apart from that he is passionate about writing which is why he is following his passion for writing with iDreamCareer.