The NCHMCT JEE is a highly sought-after entrance exam conducted for admission into various hotel management and catering programs across India. To excel in this entrance exam, it is important for the candidates to have a comprehensive understanding of the NCHMCT JEE syllabus. The syllabus serves as a roadmap that outlines the topics and subjects that candidates need to cover in their preparation. It comprises a wide range of subjects. By familiarizing themselves with the NCHMCT JEE syllabus, aspiring candidates can create a well-structured study plan.
Comprehending the syllabus well can allocate sufficient time to each subject, ensuring comprehensive preparation and a higher chance of success in the examination. In this blog post, we shall be helping you have a clear idea of the NCHMCT JEE exam syllabus and pattern. You will find a detailed analysis of the exam pattern and syllabus here. We will also provide you with some important preparation tips for the NCHMCT exam.
So, without further ado, let's dive into the vibrant world of hotel management and catering.
NCHMCT JEE Exam Pattern
Before directly heading to the NCHMCT exam syllabus, let's first have a look at the exam pattern. This will give you an outline of the structure of the question paper and help you understand the syllabus accordingly. Given below are the basic highlights of the exam.
| | |
| --- | --- |
| Mode of the Examination | Online (Computer-Based Test) |
| Number of Paper | 01 |
| Total Sections | 05 (Language, Numerical Ability, General Language Reasoning, and Logical Deduction, and Aptitude for Service Sector) |
| Total Marks | 200 marks |
| Duration of the Exam | 03 hours |
| Medium of the Exam | English and Hindi |
Structure of the NCHMCT JEE Exam
Let's now see the breakdown of the different sections along with the number of questions and their marks. This will help you assess the outlook of the question paper. Also, this will bring clarity regarding the number of questions being asked from a particular section.
| | |
| --- | --- |
| Sections | No of Questions |
| Numerical Ability and Scientific Aptitude | 30 |
| Reasoning and Logical Deduction | 30 |
| English Language | 60 |
| Aptitude for the Service Sector | 50 |
| General Language and Current Affairs | 30 |
| TOTAL | 200 |
Discover More by accessing the Free Career Dashboard
This will help us share relevant information with you.
Marking Scheme
The marking scheme for the MCHMCT JEE exam is as follows:
For every correct answer, 04 marks will be awarded.
For every incorrect answer, -1 mark will be deducted.
For every unattempted question, 0 marks will be awarded.
When preparing for competitive exams like
NCHMCT JEE Section-Wise Syllabus
The NCHMCT JEE exam serves as an aptitude test for individuals pursuing Hotel Management and Catering Technology. One can effectively prepare for this exam by enhancing their understanding and proficiency in each section through the practice of solving previous year's question papers. To excel in the exam, it is crucial to familiarize oneself with the syllabus, which encompasses various topics that are commonly tested.
The section-wise syllabus for the NCHMCT JEE exam is given below.
Numerical Ability NCHMCT JEE Syllabus
Numerical ability basically comprises the quants section. This section will test your basic maths and calculation skills. You really need to be good with numbers here. The important topics for the numerical ability section are given in the table below.
Numerical Ability Syllabus
Number System
HCF & LCM
Elementary Mathematics
Time and Distance
Arithmetic
Time and Work
Area and parameter of plain figures
Variation
Averages
Logarithm
Problem on Ages
Boats and Streams
Clocks and Calendars
Mixtures and Allegations
Profit and Loss
Discount
Partnerships
Mensuration
Reasoning NCHMCT JEE Syllabus
The reasoning section has always been consistent in many prominent entrance examinations. It analyzes the thinking capabilities of the candidates. The important topics for the reasoning section are given in the table below.
Reasoning Syllabus
Verbal Series and Non-verbal series
Code and Decoding
Complex Arrangements
Blood Relationships
Linear Arrangements
Ordering and Sequencing
Direction and Distances
Analytical Reasoning
Routes and Networks
Analogies
General Knowledge NCHMCT JEE Syllabus
This section tests whether the students are aware of their surroundings. This also helps in assessing the awareness of the students. The important topics for the general knowledge section are given in the table below.
General Knowledge Syllabus
Sports
History
Culture
Important dates
Important events
Abbreviations
General Politics
India and its Neighbouring Countries
Indian Constitutions
National Current Affairs
Countries and Capitals
Economics and Budgets
English NCHMCT JEE Syllabus
Now almost all of the working firms have started following English as a standard language. This section checks whether the candidates are proficient in the English language. The important topics for the English section are given in the table below.
English Syllabus
Tenses
Sentence Rearrangements
Comprehension
Articles
Grammar
Word Formation
Sentence Correction
Synonyms
Error Corrections
Passage Completion
Antonyms
Theme Detection
Fill in the Blanks
Conclusion
Idioms and Phrases
Vocabulary
Note: This is just an overview of the general syllabus and its important topics. However, the actual syllabus might vary from the above-depicted syllabus.
NCHMCT JEE Preparation Tips
Preparing for the NCHMCT JEE requires a systematic approach and dedicated effort. There are many things that a student should take care of while preparing for any competitive examination. While it is important to do certain things, sometimes it becomes more important to avoid doing certain things. Here are some important tips and tricks to take care of.
| | |
| --- | --- |
| Things to Note ✅ | Things to Avoid ❌ |
| Folks, make sure that you are starting early to avoid last moments rush. Start early and gain an early mover advantage. | You know, most of the students procrastinate or leave the topics for the last minute! Do not be a last-moment guy! |
| Make sure you have a proper study schedule to follow. | Never set unrealistic goals and overload yourself with plenty of tasks. |
| Practice regularly for keeping the concept clear for yourself. Remember, practice makes a man perfect! | Never overlook revision even if you think you can solve any question 100 times! |
| While you are doing everything right, you ought to make sure of your physical and mental well-being. | Every student is unique in their own way. Never compare yourself to anyone or else you will destroy your self-confidence. |
Tip💡: Read our blog How to Prepare for Exams for more tips and tricks!
NCHMCT JEE Important Books
We now hope that you have a clear idea of the exam's pattern and syllabus. Although you must be exam-ready, here are some of the reference books that will boost your preparation. These reference books have a variety of questions to give you a clear understanding of the concepts.
| | |
| --- | --- |
| Name of the Book | Name of the Author |
| Manorama Year Book 2023 | KM Mathew and K Mathew |
| Arihant General Knowledge 2023 | Manohar Pandey |
| 30 days Wonder Maths | S Chand |
| Quantitative Aptitude | RS Aggarwal |
| Verbal and Non-Verbal Reasoning | RS Aggarwal |
| MK Pandey | MK Pandey |
| Wren and Martin | PC Wren |
| TATA McGraw Hill | Rajiv Mehrishi |
| Hotel Management Entrance Guide | Jawahar Book Centre |
| Hotel Management Catering Technology | VVK Subburaj |
Epilogue
Lastly, the NCHMCT JEE exam syllabus serves as a comprehensive guide for aspirants seeking to excel in the field of Hotel Management and Catering Technology. With its detailed coverage of various subjects, including Numerical Ability, Reasoning and Logical Deduction, English Language, General Knowledge, and Aptitude for the Service Sector, the syllabus offers a roadmap for focused preparation.
By thoroughly understanding and mastering the topics outlined in the syllabus, candidates can equip themselves with the necessary knowledge and skills to confidently tackle the exam. It is essential to devise a strategic study plan and leverage resources such as previous year's question papers and mock tests to effectively navigate through the syllabus and maximize one's chances of success.
iDreamCareer provides a detailed list of the best colleges in India for those who are passionate about having a bright career in hotel and catering management. The information includes admission procedures, course offerings, fees, and other relevant details. Aspiring students can use this page to make an informed decision about their future. Don't hesitate any longer! Check out iDreamCareer's College Selection Program and take the first step toward your dream career.
Also Read:
NCHMCT JEE Syllabus: FAQs
How can I prepare for the NCHMCT JEE exam based on the syllabus?
To prepare for the NCHMCT JEE exam, it is advisable to create a study plan, practice the previous year's question papers, utilize mock tests, and strengthen your understanding of the concepts within each subject mentioned in the syllabus.
Is the syllabus subject to change every year?
The core subjects in the NCHMCT JEE syllabus usually remain consistent, but it is always recommended to refer to the official exam notification or website for any updates or changes in the syllabus.
How important is the General Knowledge section in the NCHMCT JEE exam syllabus?
The General Knowledge section is an integral part of the NCHMCT JEE exam syllabus. It tests your awareness of current events, industry trends, and general knowledge related to the hospitality and tourism sector.
Should I focus more on theory or practice while preparing for the NCHMCT JEE syllabus?
It is crucial to strike a balance between theory and practice. While understanding the concepts is important, regular practice through solving sample papers, mock tests, and previous year's question papers will enhance your exam-solving skills.
Can I expect questions beyond the specified syllabus in the NCHMCT JEE exam?
The NCHMCT JEE exam primarily tests candidates based on the syllabus provided. However, it is beneficial to stay updated with industry-related news and trends as they might indirectly contribute to your performance in the exam.
Is it possible to complete the entire NCHMCT JEE syllabus within a limited time frame?
With proper planning, discipline, and consistent effort, it is possible to cover the NCHMCT JEE syllabus within the available time frame. It is essential to allocate time wisely, prioritize topics, and maintain a structured study routine.
Discover More by accessing the Free Career Dashboard
This will help us share relevant information with you
Trending Posts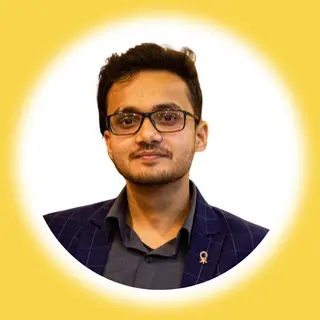 Sushant has been writing since his early days of childhood and currently, he's serving as a Content Writer with iDreamCareer. Sushant has two start-ups of his own and he has been writing content for them since their inception. Apart from that he is passionate about writing which is why he is following his passion for writing with iDreamCareer.