Have you completed you bachelors' degree in law? Are you interested in pursuing LLM degree abroad? Want to study LLM in UK?
Do you know out of 5 top law universities in the world, 2 law schools of UK have their spots?
Being a popular option for furthering your law career, you will learn a variety of court techniques and special features that will give you the skills to practice as a Lawyer. No wonder, one can pursue it across countries but studying LLM in UK comes with lots of benefits.
But the question of choosing the right university or understanding of the admission process can be confusing. So, in order to get you out of this mess, we have collated some important details about LLM in UK.
Come along!
Highlights
| | |
| --- | --- |
| | Highlights |
| Total number of LLM Colleges in UK | Approximately 58+ LLM colleges |
| Duration | 9 months to 1 year |
| Required Exams | IELTS, TOEFL, PTE, etc. |
| Eligibility Required | Bachelor's degree with minimum 60% marks |
Why study LLM in UK?
Listed below are a few reasons why studying in UK is one of the world's leading learning option: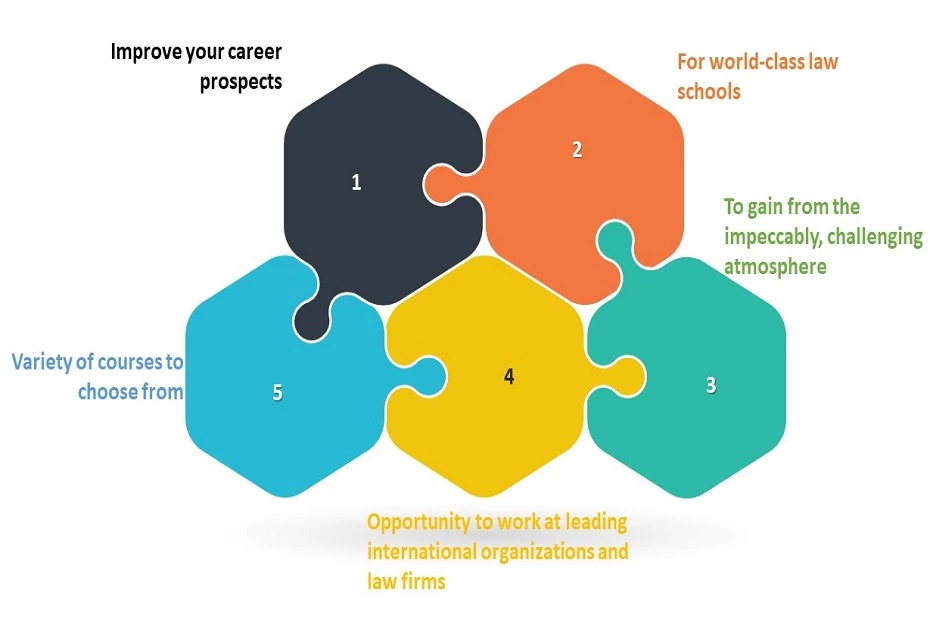 LLM in UK for Indian students – Eligibility
To get admission to LLM program offered by leading universities, there are certain eligibility criteria you need to follow. While admission requirements may vary from one university to another, here are some common ways to pursue LLM in UK for Indian students:
You must hold a Bachelor degree in LLB, BA + LLB, etc.
You must have good marks in English language tests such as IELTS, TOEFL, PTE, etc.
Although not mandatory for all universities, for some, you will have to qualify the LSAT exam.
Some universities prefer people with work experience. However, it is not mandatory.
Letters of Commendation (LORs), Statement of Purpose (SOP), academic transcripts, revised CV, etc. form an integral part of the entry package.
16 Top LLM courses in UK
It is usually a 1-year course in which you will become familiar with many of the concepts in the field. In addition, you will gain hands-on experience with industry training programs that are part of the curriculum. Below are some of the top specializations offered in UK:
Commercial Law
Corporate Law
Criminology and Criminal Justice
Dispute Resolution
Environmental Law
European Law
Gender Studies
Human Rights Law
Innovation, Technology and the Law
Intellectual Property Law
International Law
Law and Finance
Law and Finance
Media Law and Ethics
Medical Law
Public Law
.
Job opportunities after LLM in UK for Indian students
Pursuing LLM from one of the leading law schools in the UK will open doors to more job opportunities.
Typically, upon completion of LLM, many begin their independent practice as an Advocate. However, you can also pursue a doctoral degree as a PhD in Law. Another option you could consider is working with law firms or private / public organizations.
Here are some job profiles:
Advocate
Legal Associate/Consultant/Documents Reviewer
Magistrate
Notary
Trustee
Best universities for LLM in UK
Some of the best universities as per QS rankings: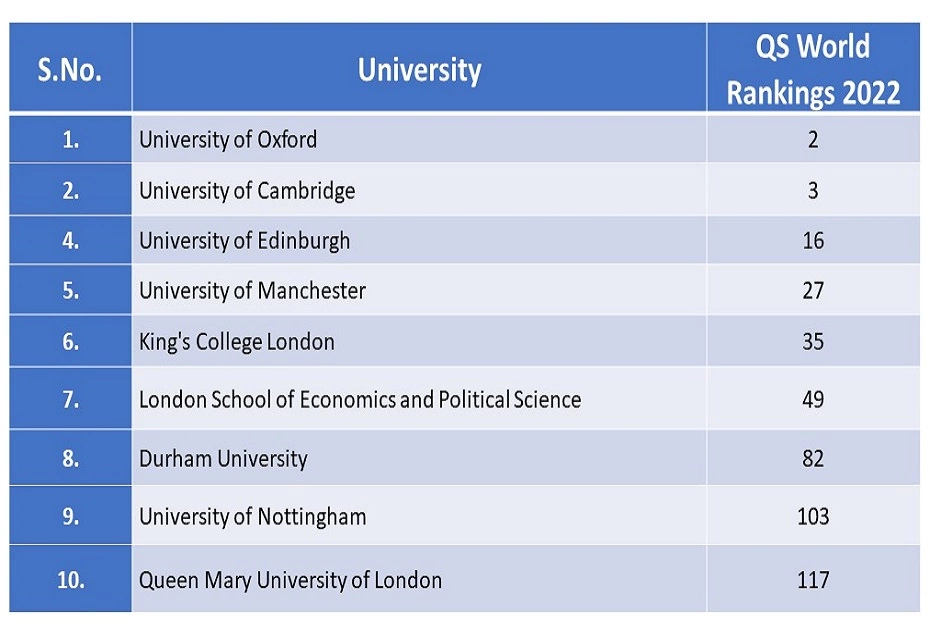 List of LLM scholarships in UK
There are several scholarships that you can apply for in UK universities for pursuing LLM. Following are some of the scholarships: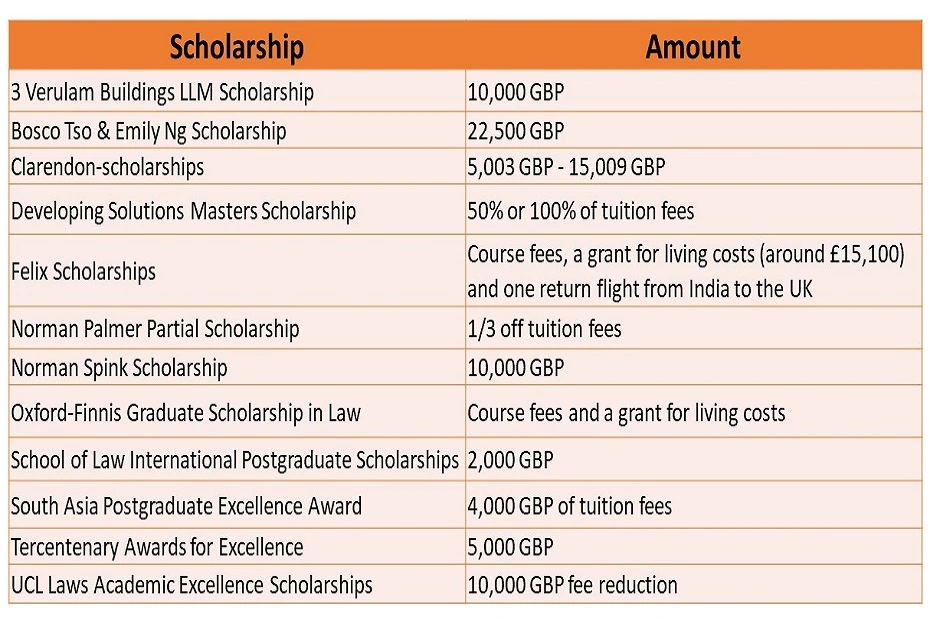 Is there any entrance exam for LLM in UK?
Yes, you must have:
Good marks in English language tests such as IELTS, TOEFL, PTE, etc.
Although not mandatory for all universities, for some, you will have to qualify the LSAT exam.
.
Can I pursue LLM in UK after LLB in India?
Yes, you can pursue LLM in UK after completing LLB in India. You need to hold a Bachelor degree in LLB, BA + LLB, etc.
LLM in UK fees
The average first-year cost of studying LLM in UK is 19,500 ERU – 45,655 ERU. The average cost of living in UK is around 1,215 ERU – 1,715 ERU per month.
Conclusion
There you go! You have the all the information you wanted for pursuing LLM in UK. Do you want to make a career decision now? Not settled yet? In case, you feel indecisive or confused, do dial us up.
At iDreamCareer with the help of our Career Counselling and Guidance Services and educational counselor, we try to help young confused minds from 9th class, 10th class, class 11, class 12 with an aim to select their most-suited career choices.
Useful Links
ALSO READ
Recent Releases
.

Anushree has 4+ years of experience in the career counseling industry as a Content Writer. She has also worked as a Social Media Marketing Expert for a startup and Content Quality Analyst for Publishing and E-learning Industry. She has done her Master's in Commerce and PGDM in Finance & Trade and Marketing & HR, but she is currently following her passion for writing.