Are you a medic planning to settle in the UK? Interested in practising medicine in Britain? Do you have the right knowledge and skills? Don't worry, you will be tested for them through PLAB.
If you have graduated from a medical college outside of the UK, European Economic Area (EEA) or Switzerland, you'll need to take the PLAB test. Hundreds of MBBS students from India take this test. In fact, out of all overseas locations, India is where the highest number of applications come in from.
Did You Know?
For clearing PLAB, you need to be as competent as a UK doctor in her 2nd year of foundational training. PLAB exam puts this to test.
There are 2 segments to the test. PLAB Test 1 and PLAB Test 2. Once you've cleared both segments, you can apply for registration with a doctor's license to practice in the UK.
.
Your application for license must be approved within 2 two years of passing the 2nd exam. Once your application is approved and you are granted registration, you can work as a doctor in the UK.
Before you can take PLAB
You'll need a medical degree, obviously.
Acceptable knowledge of English. IELTS score must.
Then set up a GMC Online account. You can apply for PLAB online. Upon confirmation, you will be given the full details of your exam—when, where and what.
.
After your information is verified, assessed and approved, you can book your place for PLAB part 1 test.
PLAB Exam 1
There are two parts to the test.
Part 1 is an MCQ exam, with 180 single best choice questions.
You must answer within 3 hours. Each MCQ starts with a short scenario followed by a question. Choose one right answer out of the 5 possible outcomes given.
.
Part 1 can be attempted from a number of countries, as well as from the UK itself. Overseas exams are hosted by the British Council. After booking online if you have not received details of the venue at least one week before the exam, please only contact the relevant British Council office.
PLAB Test 1 Pass Rates

PLAB Exam 2
Part 2 is a practical objective structured clinical exam, known as an OSCE.
OSCE is made up of 18 scenarios, each lasting 8 minutes reflecting real life settings and a mock consultation or an acute ward. Part 2 tests run only in the UK at GMC's clinical assessment centres (GMC is General Medical Council, the conducting body).
There are 5 such centres across the UK:
London
Manchester
Belfast
Cardiff
Edinburgh
.
Please speak to your GMC contact before confirming your trip arrangements for your 2nd PLAB exam.
Hearings
Medical Practitioners Tribunal Service (MPTS) deals with the Fitness to practise hearings.
PLAB Test 2 Pass Rates

PLAB Exam Dates
GMC runs PLAB test 1 only four times a year in a number of overseas locations and in the UK.
You'll need to register for a GMC Online account and look under the 'My Tests' section to see the locations & whether time slots are available.
There are limited exam locations and all are in high demand. Demand is carefully monitored so that possibilities are maximized & fairly distributed throughout the year.
Future and closing exam dates (both UK and overseas) are listed below.
NOTE: GMC reserves the right to close test bookings early if necessary so this is only a guide.

PLAB Exam Syllabus
What does the PLAB test cover?
GMC calls it the PLAB blueprint. This blueprint is the syllabus that sets out the knowledge you will be expected to have before the test and beyond.
The syllabus of PLAB or the blueprint can be viewed here.
Also, to get an Excel document of the syllabus, check this link.
PLAB Exam Fees
Fees are levied for both PLAB part 1 and 2 and for a clerical check of your results. You'll need to pass both part 1 and 2 of the PLAB test if you want to be registered.
You may be entitled to tax exemption on your registration fee. You can find further information on the HMRC website.



Find additional information about PLAB fees on this page.
Important Insights & Fin.
PLAB is pretty straightforward and easy with countless resources available to help you get ready. Starting the preparation as early as 6 months is a great idea! Take as many mock tests as you can. 4 groups of skills will be tested: diagnosis, investigations, management and treatment.
Use the links given below to access the PLAB guides. That's about it. You have all the information you'll need and important links for the PLAB exam.
Ready to be a medic? No? Reach out to our star mobility experts and industry seniors for a helping hand in selecting a career for you. iDreamCareer, with its Career Planning Program, engages millions of young confused minds from 9th class, 10th class, class 11, class 12 with an aim to select their suitable career choices.
Pages you'd need:
.
Recent Posts
.
Related Posts
Discover More by accessing the Free Career Dashboard
This will help us share relevant information with you
Trending Posts

.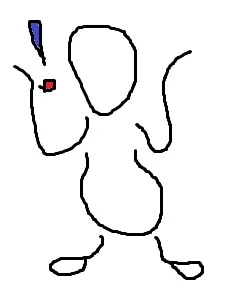 Currently associated with iDreamCareer (India) as the Principal Analyst.