All great innovators in literature, science, music, engineering, art, and business have practiced it. Thinking, today, is being taught at leading universities globally, including Stanford d.school (the Hasso-Plattner Institute of Design), Harvard and MIT.
But why call it design thinking?
Because, this is a practice practised during innovation, typically. However, now it is applied in all forms of context and practically for any piece of work with a generalist view.
Originally, when dealing with innovation of solutions to a problem, we know uncertainty is unavoidable. So, creators usually have a portfolio of options (solution types), each option designed to maximize usability of that solution type to the problem.
The 5-step design thinking process was proposed by the Hasso-Plattner Institute of Design at Stanford (d.school).
Design thinking (DT) emerged from an exploration of theory and practice, in a range of disciplines and sciences, as a means of addressing needs of our time.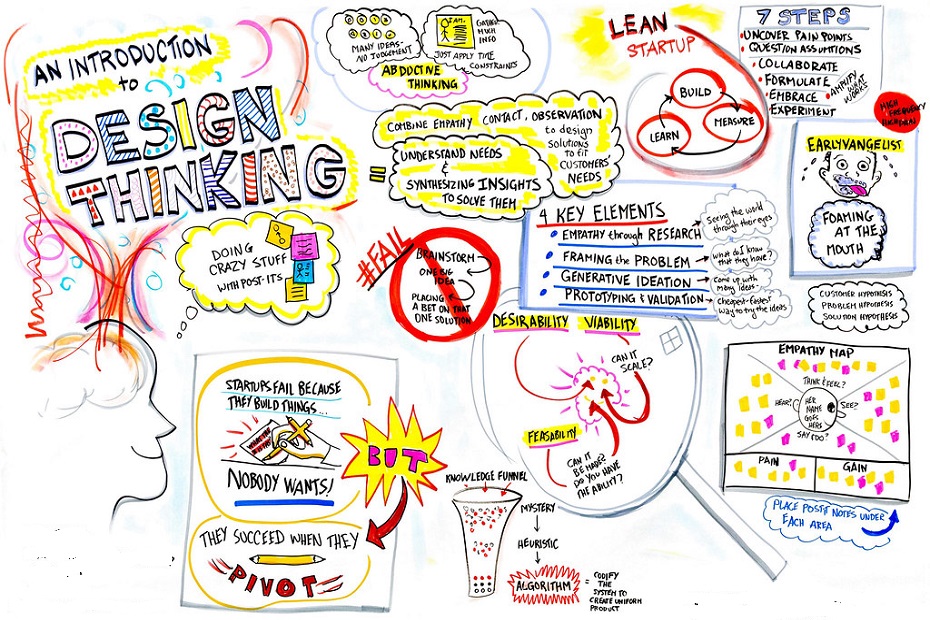 ---
---
Though some scholars trace the term farther back, to 1935, with John Dewey.
There is a logical application of DT.
Design thinking is typically applied in areas like product design, specifically interaction design or user experience. Sometimes, the flow of the 5-step process is also applied in management decisions and business development exercises.
Product design? Yes.
These products or models could be anything; a mobile application dealing with learning foreign languages, or a furniture, or a rocket or a gaming gadget!
Or, say plastic packaging or some technology that teleports you in a jiffy. Sounds mad right? It is not.
Well, it has a technical meaning.
The design thinking process is, specifically, all about how to meet the unmet needs of your customer/buyer and delivering more than the product that your buyer has imagined before buying.
The 5 Directives of the Design Thinking Process
The conventional design thinking process has 5 steps: Empathize, Define, Ideate, Prototype, and Test. This is as proposed by the Stanford d.school.
Check out the graphic below.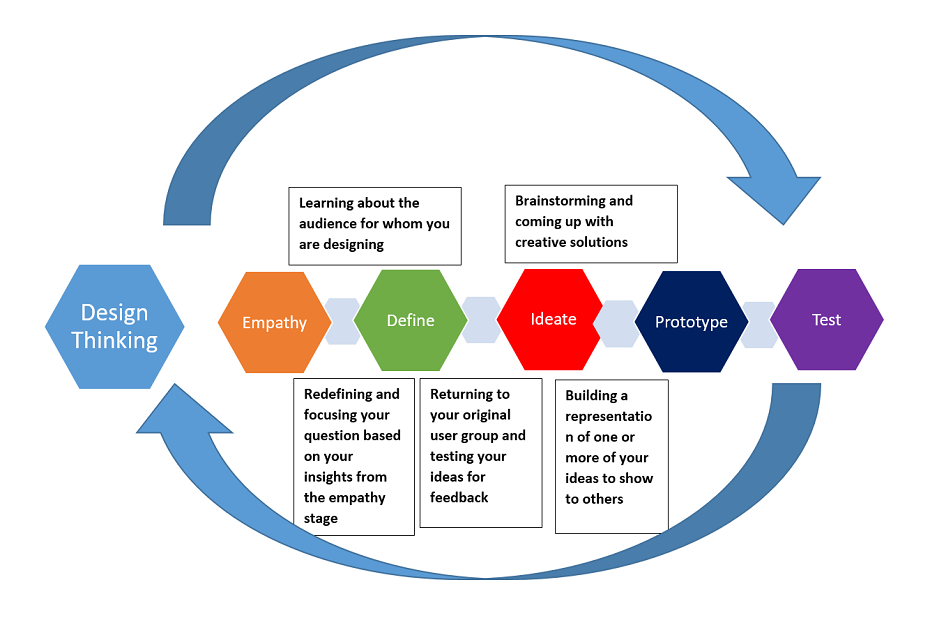 The steps in brief:
Empathize: This is about deeply understanding your product's user and their problems. Design thinking practitioners utilize user-based studies, Beginner's mind approach (lack of preconceptions when studying a subject), as well as user research and user interviews to define their project goals.
Define: Defining and analyzing problems with user's needs in mind gives direction to the entire design process. This second stage in the design thinking process uses the observations collected in the first stage.
Ideate: Brainstorming and coming up with multiple actionable ideas to solve users' problems comprises of the third stage of the design thinking process. The ultimate goal of this third stage is to channel meaningful ideas. Some of the most common techniques are brainstorming, body storming (thinking like a user would), 4-step sketching, modelling etc.
Prototype: Feasible prototypes (copies of the final product) lets designers test and challenge their ideas / solutions of the previous stages. This gives a clear-cut idea of how successful or not their design thinking process has been.
Test: The testing stage is the final deal in the entire design thinking process. Prototypes are given to your users to use (beta testing) and then gather their feedback in order to improve & enhance your final product before the launch.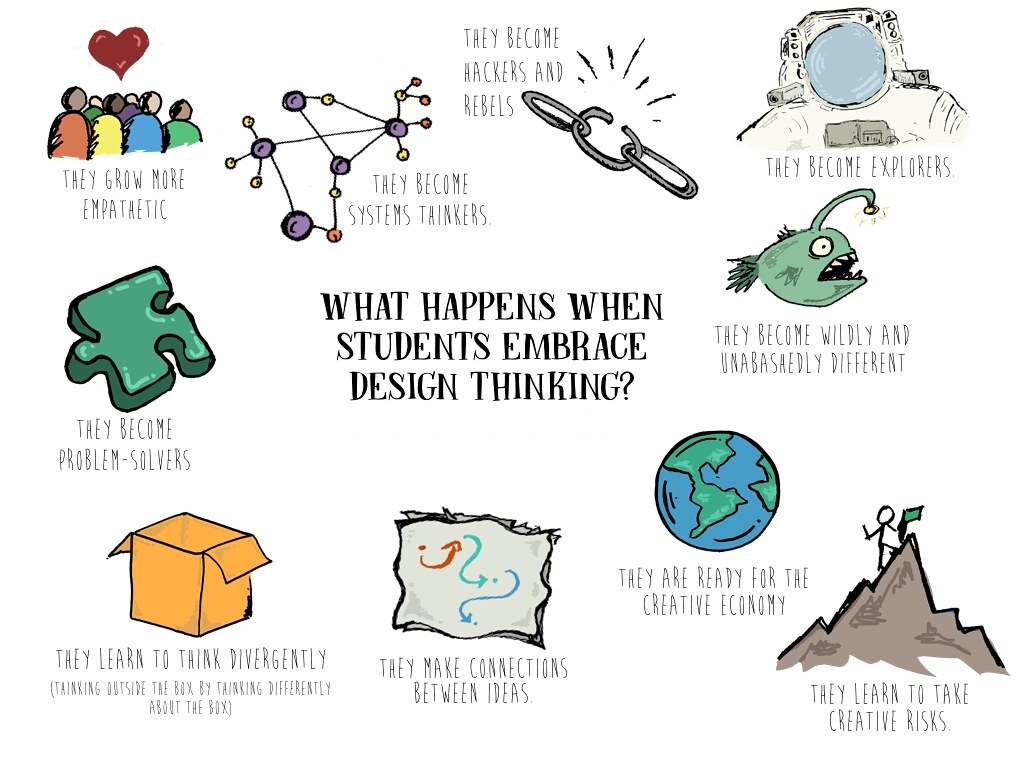 Discover More by accessing the Free Career Dashboard
This will help us share relevant information with you.
Final Thoughts
Sounds interesting? Design thinking is also a well-paying career skill, provided you land up with the right company! There are also a number of innovative startups that do such kind of work for other companies. Yes, there are design consultancies. But, yeah hold your horses! You think you are not custom-made for this type of career? Confused a bit? Then dial up for iDreamCareer's experts, they have tonnes of experience with interesting minds like yours. They will surely help. See ya!
Read our blog on design thinking skills for students.
Leading up to the advent of design thinking, there were numerous books that paved the way:
.
.
.
.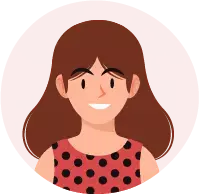 With a Master's in Biophysics-Biostatistics, Sreenanda acquired professional experience in computational proteomics of human molecules. She is currently working with the Research and Data Team at iDreamCareer.