If you have ever felt that you should keep your passion for rock climbing, bungee jumping, white water rafting or parasailing hushed up in cupboards because they can keep you drifted from pursuing your career goals then you are mistaken. You should definitely consider making your passion and hobby as your full-time job.
Yes, adventure sports can be your full-fledged career option. In a country like India endowed with all the natural wonders, a career in adventure sports can be really promising and exciting. The good news is the adventure sports and travel industry is growing up in a big way in India, and you can make hay while the sun shines.
What are the different types of Adventure Sports?
Adventure sports can be broadly categorized under three main headings, land, water and air:
Land Sports: These are the most common types and India excels in providing training at different levels. Some of the sports are trekking, rock climbing, skiing, adventure racing, snowboarding, biking, land yachting, etc.

Air sports: Paragliding, sky surfing, Bungee jumping, and sky diving are some of the common air sports

Water sports: white water rafting, scuba diving, snorkeling, yacht racing, kayaking, cliff diving, canoeing, boat racing and so on are some of the common water sports.

Eligibility Required
For those looking for adventure jobs in India, we have good news. To become a certified adventure sports performer or trainer with some institute or hotel, travel agencies, or for some travel channels, you do not require any formal qualification degree. What you need is an undaunted spirit and must have qualified the training provided by some of the well-known training institutes in India or abroad. And you should be within the age range of 16-40 years.
You can find job opportunities in reputed adventure training institutes, for the purpose of providing training, corporate houses to train their employees on specially arranged adventure trek expeditions. You may also find options in working with travel channels and pursue a career in adventure sports. You can also set up your own adventure sports academy to train people but this would require ample experience in this field which might take 5-10 years or more.
Salary Structure
Unfortunately in India, the salary figures for adventure sports professionals are not very high. Starting salaries are from Rs.6000 to Rs.10000/- on a monthly basis at the beginning of the career. You may expect to earn Rs.20000/- to Rs.25000/- per month or even more after acquiring a few years of experience in this field. For those who are pro in adventure sports can manage to earn a hefty sum of Rs. 1000/ to Rs. 1500/- or more per day.
Indian colleges offering Adventure Sports courses
There are hardly any degrees won for this training, but experience earned is unparalleled. The course fees are minimal ranging from Rs. 12000/-Rs.50000/-. The course duration can stretch from a few days to a few months.
| | | |
| --- | --- | --- |
| Serial No | Names of Institutes | Training offered |
| 1 | Himalayan Mountaineering Institute Darjeeling | Course covering mountaineering |
| 2 | Nehru Institute of Mountaineering, Uttarkashi | Course covering mountaineering |
| 3 | Jawahar Institute of Mountaineering, Batote | Course covering mountaineering |
| 4 | Directorate of Mountaineering and Allied Sports, Manali | Course covering mountaineering |
| 5 | Regional Mountaineering Centre, McLeodganj | Course covering mountaineering |
| 6 | Winter Sports Skiing Centre, Kulu | Course covering skiing |
| 7 | High Altitude Trekking & Skiing Centre, Narkanda | Course covering skiing & trekking |
| 8 | Bilaspur, Regional Water Sports Centre | Course covering water sports |
| 9 | National Institute of Water Sports, Goa | Course covering water sports |
| 10 | Balloon Club of India, Bahadurshah Zafar Marg, New Delhi | – |
| 11 | Wings and Flights, Pune | Course covering paragliding |
Should I explore career options abroad?
Why not? If you love adventurous sports then the sky is the beginning. If you wish that the Himalayas, the seas of India and the azure skies are not enough for you, you can definitely pursue training courses abroad. They are better paid, and you can get to travel and explore some of the most exotic locales around the world. You can even get sources to have your personal expeditions sponsored. The salary figures are shown below.
International colleges offering courses in Adventure Sports
These are some of the institutes offering courses in adventure sports. The fees may vary as per in state and out state training.
| | | |
| --- | --- | --- |
| Serial No. | Name of Universities | Courses fees |
| 1 | Northeast Bay State CollegeBoston, Massachusetts | $19,748 |
| 2 | Granite State CollegeConcord, | $7,065 (In-state) $7,545 (Out-of-state) |
| 3 | University of Southern MainePortland, Maine | $8,920 (In-state) $21,280 (Out-of-state) |
| 4 | Southern Vermont CollegeBennington, Vermont | $22,000 |
| 5 | Garrett CollegeMcHenry, Maryland | $3,360 (In-district) $6,776 (In-state) $7,868 (Out-of-state) |
| 6 | Salem State UniversitySalem, Massachusetts | $8,130 (In-state) $14,270 (Out-of-state) |
| 7 | University of North Florida Jacksonville, Florida | $6,353 (In-state) $20,756 (Out-of-state) |
| 8 | University of South FloridaTampa, Florida | $6,410 (In-state) $17,324 (Out-of-state) |
| 9 | Regent UniversityVirginia Beach, Virginia | $15,838 |
| 10 | Barry UniversityMiami, Florida Georgia State UniversityAtlanta, Georgia | $8,368 (In-state) $22,936 (Out-of-state) |
Analysis of a career in Adventure sports
A career in adventure sports could the best career choice for those who wish to explore more adventurous sports. As of now a career in this particular field isn't offering a lot in terms of remuneration, but there is a growing demand for adventure sports professionals as more people are showing interest in this field. The career may not be a well-paid career all over the world, but the amount spent in India to pursue training and some selected universities abroad is not a skyrocket figure.
Moreover, this can be a dream job for strong hearts who wish to explore the beauty of nature, and a job like this not only gives you satisfaction but transforms you as a person, as you get to appreciate the nuances of life and the hidden beauty about everything natural and rugged. Fortunately in India, the training courses and exposure provided are really of top-notch and can be relied on to start a career in adventure sports.
To conclude
If you are not a weak heart, and always ready with your backpacks, then venture out to make your mark in the world as an adventure sports person. The field is a bit male-dominated, so to girls, I would say, do not waste your youthful years and ignore the calls of wild. Even if there are no certified degrees in India, and you do not wish to spend loads for a foreign education, just listen to your heart and move ahead to make your mark irrespective of your gender.
ALSO READ: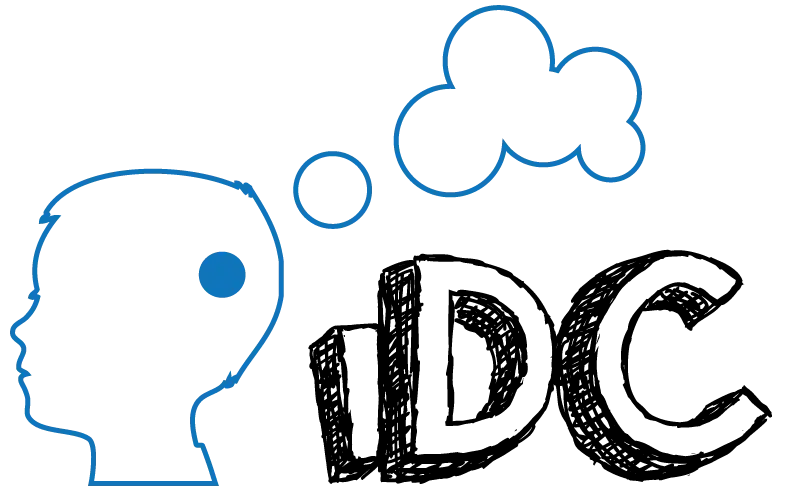 The iDC Editorial Team brings in a collective work experience of more than 25 years in diverse fields spanning from career counselling, management consulting, engineering, and technology to science, finance, and humanities. The team's key competencies are in research and analysis of careers, jobs, and industries. The team boasts a few best-in-class writers on careers and education.