A recent order by honorable Supreme Court of India stated that entrance to medical and engineering colleges in India should not be taken just on an entrance exam score and weightage should be given to the school exam marks as well (class 12th exam score). SC order also stated that the central govt via MHRD should come with a body to regulate the private coaching institutes.
I recently met a student 'Divya' who is studying in class 10th in a school located in Delhi, India. She was a class topper but she was worried that all her friends have been joining engineering and medical coaching institutes (Yes that too in class 9th/10th) & she is worried because of being left behind as she has not joined coaching. Her mother added, "I see Divya's friend and classmates joining coaching institutes and I feel my daughter is lagging behind if she has not joined coaching right now".
Herd Mentality
It's just not Divya but most of the Indian students who aspire to join private tuition or a private coaching institute because of herd mentality & societal expectations. This herd mentality has been established by the private coaching institutes.
Such institutes establish a mindset that if you are a student who has not joined a coaching program you won't be successful in the future. And this lie spreads. This is a classic sales pitch for such private coaching institutes through their advertisement in which they portray their ex-students who cleared entrance exams because of their coaching and are successful in their life.
I understand and believe in the privatization of education in India (which can improve quality and help the govt. too) but not at the cost of selling false aspirations and dreams to students and definitely not if such coaching institutes only agenda is sheer 'profiteering'. There has to be a balance between business & education which is not derived from greediness.
Recently Kota's Allen Career Institute (The Biggest coaching institute of India) was found out to be hiding 100 Cr of unaccounted income. This is by far the biggest corruption in the education sector in India. Here is the complete news link. This clearly shows how these coaching institutes have completely commercialized the education sector.
The larger cost that we are paying is when such students do not focus on their core fundamental education. And a much larger issue is when students start believing that for anything to be learned or to be successful we have to enroll in a coaching institute or private tuition. Why so?
Rote Learning & Practice Test Learning Methodology
Private coaching institutes in India have created an out-of-school learning system that is based on "rote learning" & "practice test/assessments". It does not focus on fundamental learning, concept building or a free mindset where students can think out of the box and learn with an open mind. It restricts students in a closed framework of the education system based on past exam papers.
Annually 1 million students flock to Kota, a city in the state of Rajasthan in India which is also the hub of coaching institutes to crack the prestigious engineering (IIT-JEE) & medical entrance exams. Coaching institutes in Kota have tied up with schools who allow the coaching institute students to completely skip classes in the school for 2 years (class 11th & 12th) and attend only coaching institute classes for 8-10 hours per day.
Students are being only taught Physics, Chemistry and Maths (required for engineering entrance exam) OR Physics, Chemistry and Biology (required for medical entrance exams). Day and night (for 2 years) 'some' of these students with the mastery of rote and practice-based learning methodology clear the entrance exams to get into IITs & medical schools.
Imagine such critical two years of a student is just fixed upon the "lousy" learning methodology of coaching institutes. More importantly, such students skip important subjects like English, a vocational subject which is being taught in the school. Additionally, there is a huge difference between the learning environment at school and these coaching institutes.
Forced aspirations leading to young students committing suicide
Kota city alone sees a number of student suicides every year. Students are being pushed by their parents to study subjects in which they have no interest. Read this article which I recently wrote on this important issue – Link
Do we really need such coaching to clear entrance exams?
A recent report published by IIT-G (the conducting body for IIT-JEE 2016) stated that 52.4% of students who qualified IIT entrance exam in 2016 never took any coaching for entrance exam preparation and studied in school and on their own. Such high statistics clearly prove that you do not necessarily need to join coaching to clear entrance exams/achieve success. This should bring back our attention to improve the learning environment in the school which can clearly allow a student to learn and even clear such entrance exams. 
But why are Indian school teachers not doing their job?
Many Indian school teachers make a hefty amount of money via private tuition outside school. They tend to teach inside the school in a way (half-cooked) which makes the students come to them outside the school for private tuition which in turn give the school teachers to earn a lot of money.
Clearly teachers are not doing their job in the school system to create earning opportunities for themselves outside the school. And such behavior of teachers is due to very low and stagnant salaries being paid by the schools in India. We need to understand the importance of teachers, their effort for which they need to be paid at par with any other profession in the market. Only then schools could have the authority to regulate such behavior of teachers.
But as they don't pay well, they don't care and more importantly, the school does not care what is being taught. As they have now agreed that it's not their job to educate students, it the responsibility of private tuition and coaching.
Bring back the attention to the school education system
The entire system along with all the stakeholders (school, teacher, student, parent) has passed on the responsibility of delivering 'education' to coaching institutes. Clearly they no more believe that school education is important. And not anyone but it's our country students whose aspirations, dreams or eagerness to learn is being crushed down by such beliefs.
We need to act, we need to bring back the confidence in our school education system; a fundamental way of learning. We have created a powerful ecosystem to deliver education but we are trying to create another parallel system of private coaching which lacks to deliver quality education.
Divya was guided to get into Design as a career option (based on her abilities, personality, and interest) and was guided to stay away from a coaching institute in class 10th and even later. She was told not to get burdened because her friend decided to go to coaching but believe in her own abilities. She gained her confidence, she believed in her own abilities & on the potential of learning in the school.
It is high time we bring back our attention to the importance of education in the schools!!
Regards,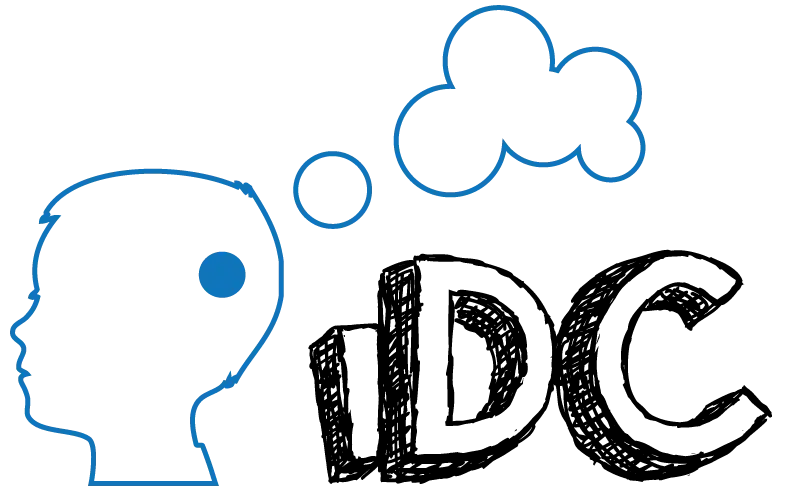 The iDC Editorial Team brings in a collective work experience of more than 25 years in diverse fields spanning from career counselling, management consulting, engineering, and technology to science, finance, and humanities. The team's key competencies are in research and analysis of careers, jobs, and industries. The team boasts a few best-in-class writers on careers and education.