Do you think about what are the major milestones in careers and how you can use them to pursue your professional life? Have you always wondered what is a perfect career? What job or profile can be 'good enough' for you? Don't fret over these questions anymore. This blog is going to help you reach milestones in career and make understand how to make the right career choice.
What is a stable life? Is it just a job that fetches a good salary or does it require something more? Statistics reveal that, from an era when hobbies, skills, and jobs were considered distinct, to today when people are discovering career options based on their skills and hobbies, the work satisfaction is increasing and hence there is an increase in the happiness quotient.
So, what kind of job can ensure you a stable and happy professional life? A comfortable and happy professional life is when a person likes doing the work s/he is assigned to. Unfortunately, not many are aware that their work could match their skills and capabilities.
With tools like psychometric assessments and other personality and skill tests, people are actually seeking their personal milestones by understanding their potential. In fact, most companies are nowadays putting in a lot of effort to make professional space a place where people like to come and work happily. The reason behind this effort is changing social expectations.
It is a common misconception that choosing the right profession is very difficult. Let us debunk this here and now. To be really frank, picking the right profession is all about taking small right steps at the right time. So, you must be wondering when is the right time?
Those who have clarity of what they want in the future not only reach there early but also have a better sense of accomplishment.
Having said that, the journey towards a content future has several important milestones. To be in tune with one's personal milestones, one should be aware of each of these before getting started on this journey. All these milestones in career cater to our dreams and play a significant role in our life.
Understanding Milestones in Career
To understand the milestone in careers better, let us consider the three important 'Cs' i.e. Course, College, and Career. These three vital 'Cs' have the maximum impact on our career and life. Let us understand the first three major milestones:
Course Selection
To reach the milestones in career, Course selection is the most important milestone to consider first. It is the first step toward one's future identity. For some people, it is very easy as they have always liked the subject or field and are sure about pursuing it in their future as well. But for most, deciding what they want in life is not that easy. Most of us get disoriented when it comes to choosing something that we'll have to hold on to forever.
One can easily pick out the right course for them by considering a few factors. The most important factor is passion. When you are passionate about something then even a difficult task seems easy. All courses have their own challenges, thus passion in the field can keep you motivated to achieve more.
Another important factor is your aptitude. All courses require a certain amount of skills and attitude towards looking at things. Aptitude tests can let you know which field matches your profile and can direct your passion. Once you know what are your interest areas and what you are really passionate about, then you can overcome all the challenges in that particular course and can focus on the second milestone in a career.
College Selection
Career selection is the second most important of the milestones in career and once you know your skills and interest, you will need a platform to refine and prove your understanding. A right college provides you with this platform. It not only empowers you with knowledge and understanding in a particular field but also works towards helping you find the career best for you. But, is it easy to find the right college? No, not really. It is not as easy as it is supposed! To prepare and pursue a milestone career, choosing the right college is of utmost importance.
College selection is a multi-layered process. One should start by looking for certain important factors like courses offered, faculty, infrastructure, placement history, the medium of instruction, etc. The problem one faces in this process are the availability of a number of colleges. It becomes difficult to find 'the right college' that can fit your profile the best. Therefore, it is advised that you should start this process early and then make a well-informed decision.
Career Selection
Let's consider this, that out of the 24 hours in a day, we would be giving 16 crucial hours from it to the career we choose. Would it not be suitable then, if we choose the right career if the stakes are so high?
Hence, achieving personal milestones via career selection is crucial. There are many career options related to every course and finding the right ones will give you a chance to follow your passion and exhibit your skills. It is one of the major milestones in life because, if you go wrong here, all your efforts in the first two milestones will be useless.
To help you understand the importance of these major milestones, imagine you like writing and reading a lot so you chose English Literature in your graduation. You find a college that has a faculty of famous writers and literary experts; a huge library and the college also organizes literary fests every year. After completion of your graduation and master's degree, you get content writing and digital media, paper media and journalism, publication industry or teaching as your only career options.
All though, paper media and journalism can offer you a comparatively higher pay package initially, it might not be the right choice for you as you won't get enough scope to follow your passion and exhibit your creativity. The best option for you, in this case, will be going for content writing and digital media, where you'll have a large scope of showcasing your writing skills and knowledge.
Career Counseling
From the above example, we understand how important these milestones are in finding the right career just by accomplishing these milestones at the right time. Career counseling and guidance can help you tackle these milestones in a career effectively. This is one of the third most important milestones in career to achieve.
Professional career counselors can guide you through the complete career selection process by finding your strengths, weaknesses, interests, and passions. They can help you in finding the right college and getting through the admission process easily. They can then inform you about all the career options open for you and let you know about the pros and cons of each one of them so that you can make an informed decision.
This makes counseling the 4th important "C" in the career selection process which we wanted to introduce once you understand the relevance of the first three.
Conclusion
Your transition from a student to a happy and satisfied professional is like a journey, where the right career field and satisfaction in it, is the destination. The course is your ship, which helps you accomplish the milestone career and leads you towards the destination; college is the port that prepares you for the long journey and empowers you to tackle all the obstacles and career selection is the ship's steering wheel that takes you towards the destination.
Career guidance is a small compass that keeps guiding you towards the direction in which your destination lies.
ALSO READ: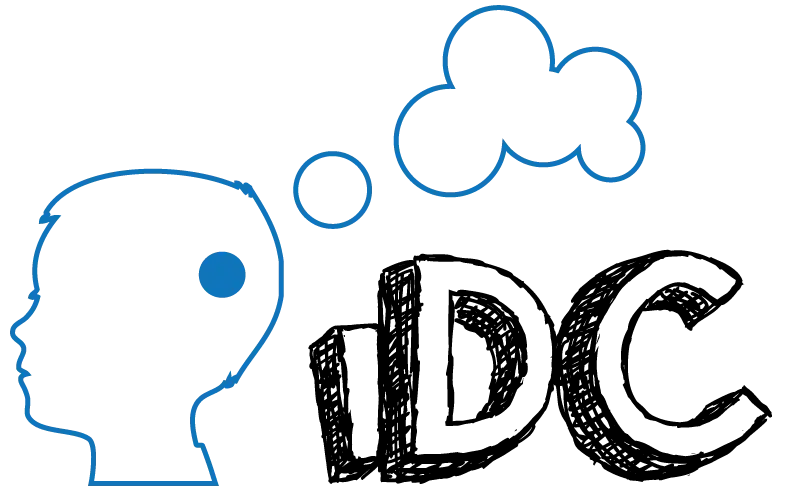 The iDC Editorial Team brings in a collective work experience of more than 25 years in diverse fields spanning from career counselling, management consulting, engineering, and technology to science, finance, and humanities. The team's key competencies are in research and analysis of careers, jobs, and industries. The team boasts a few best-in-class writers on careers and education.