Career development plan is a continuous process of learning from your past experiences and moving forward in your life. It helps you decide who you are and where you want to go in life. Think about where you want to be in future?
Do you like the field you work in? What would you like to learn more about? In order to analyze your own situation and goals, career planning is an important process for continued growth and learning. Knowing your goal is important, but knowing how to achieve them is even better.
If you need help planning and improving, here are some important details and recommendations to keep in mind. Continue reading!
What is career development plan?
A career development plan, is a personal guide to one's career goals, with steps on how to achieve them. It is defined as the process of broadening your career goals, skills, and evaluations.
Career planning and development is an important part of professional growth and development. In other words, it can be said that it is the process of deciding which profession is best for your personality, your interests and your goals.
Why career development plan?
Career planning helps each employee and his or her company. Here is why:
For people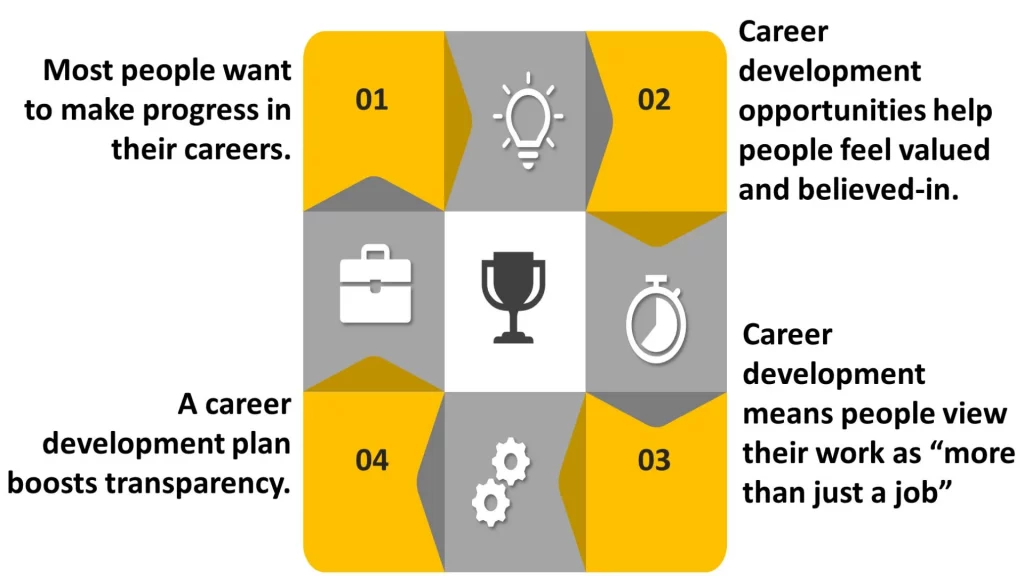 For company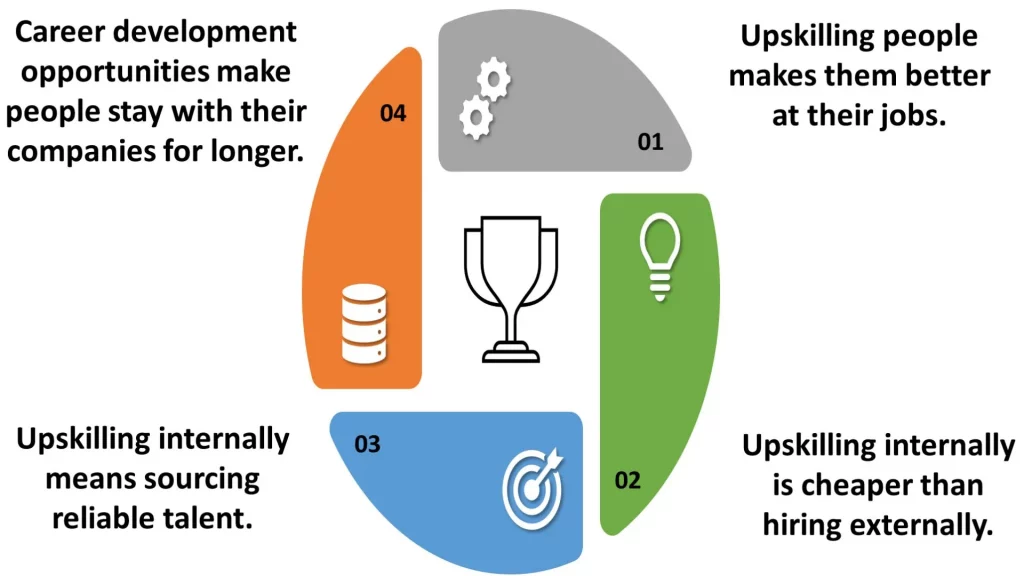 How to create a career development plan?
Follow these steps to create a career improvement plan:
Identify your current location.
Point to your destination.
Do a gap analysis.
Create your own plan for career advancement.
Measure your progress and be ready for a re-examination.
Discover More by accessing the Free Career Dashboard
This will help us share relevant information with you.
How to conduct a development plan?
Now that we've covered what a career development plan is and what targeted planning it can offer your employees and your company, let's talk about how you can implement it. We've divided it into 7 easy steps.
Find people who are looking for or need the plan
Give them a self-assessment task
Ask them to do it for themselves and their purpose
Ask them to connect their managers
Evaluate the achievements in your organization
Implementing the career development program
Stay connected with them
Final words
Career development plan can give your people the advancement opportunities they want, and help your company put the right people in the right places to let your employees succeed. Creating a plan requires the purchase and assistance of many different people in the company, but ultimately it is the responsibility of each employee to drive their own development through the services provided. We at iDreamCareer always believe in helping young minds discover their true mettle.
Useful links
Discover More by accessing the Free Career Dashboard
This will help us share relevant information with you
Trending Posts


Anushree has 5 years of experience in the career counseling industry as a Senior Content Writer. She has also worked as a Social Media Marketing Expert for a startup and Content Quality Analyst for the Publishing and E-learning Industry. She has done her Master's in Commerce and PGDM in Finance & Trade and Marketing & HR, but she is currently following her passion for writing.