For starters, everything has a chemical context and we are all essentially chemists. Each time we light a match, breathe in and out or boil something, we unknowingly or knowingly perform a chemical reaction. There are chemical processes that go on within our bodies as well. How would you like to make a career out of knowing this chemical magic that happens in and around us? Well, this blog is for you, as it talks about how you can pursue a career in chemistry.
Chemistry is a fundamental science that impacts everything around us. Chemists are literally like magicians, as they have the know-how to convert matter into really amazing things, and sometimes into odd-smelling things. Some of them work to cure cancer and other diseases, while others are monitoring the ozone layer that's been affected. There are others who develop new materials with new properties, or new textiles.
Chemistry is also known as the central science since it brings together mathematics, physics and environmental science. It is the knowledge of the nature of chemical processes and chemicals within the realm of biological and physical phenomena. The knowledge of chemistry is important because it provides a basis for understanding the universe we live in. Therefore a career in chemistry could be the best career choice for those who like chemistry and want to achieve excellence in this subject.
Education
To pursue a career in chemistry, you must go for an undergraduate degree in this field. For getting admission to a bachelor's degree, the student must have higher secondary school education i.e. 10+2 with science subjects such as biology, mathematics, and chemistry. The duration of this course is 3 years.
Those who want to pursue a higher degree after graduation can pursue a post-graduation degree in the same field or in a similar discipline. The eligibility criteria for pursuing a master's degree in chemistry are either holding an engineering degree in chemical or a bachelor's degree with science subjects such as biology, mathematics, and chemistry. The duration of this course is 2 years.
There are various options after completing a degree in Bachelors in chemistry. This will ensure an enhancement in your already acquired qualification and will help you acquire a job with a heavy salary package. Students who wish to pursue a career in chemistry may find the following higher education degree options:
Masters in Chemical Engineering
Masters of Science in Chemistry
Masters of Science in Analytical Chemistry
Masters of Science in Drug Chemistry
Masters of Science in Organic Pharmaceutical Chemistry
Masters of Science in Physical & Materials Chemistry
Master of Business Administration
Doctorate/PhD
For those who wish to pursue a certificate course in chemistry after a Bachelors or engineering in chemistry that helps you reinforce your academic prowess, out of which a very common one is Post-Graduate Diploma in Analytical Chemistry (PGDAC).
Careers in chemistry
After completing the necessary educational requirements, a professional in chemistry can go for the following careers in the field of chemistry:
Research & Development
Research and Product Development
Cheminformatics
Engineering and Technology
Crystallography
Pigments, Inks, and Dyes
Laboratory, Project and Industrial Management
Management
Project Management
Quality Control/Regulatory
Toxicology
Safety and Health
Toxic or Hazardous Waste Management
Quality Assurance or control
Support
Information Management Specialist
Human Resources
Public Information
Support and Communication
Technical Communication
Sales/Marketing
Technical Sales and Marketing
Manufacturing
Process and Formulation Chemistry
Law and Policy
Law
Public Information
Regulation of Affairs
Policy
Social Impact
Military & Law Enforcement
Military Science & Technology
Forensic Science
Higher Education
Professional Staff
Basic Research
Cheminformatics
Professor
Information Management
Career Path
Indian colleges offering Bachelors and Masters in Chemistry
Top Chemical Engineering Universities in India
Top Universities for Chemical studies in the world
Fee Structure
Bachelor's in Science, which is a 3-year course will cost you anything around INR 60000 to INR 500000, grabbing an engineering degree which is a 4-year course will be an expense of INR 2,00,000 to INR 8,00,000. For studies abroad and for your masters, expect anything from around INR 15,00,000 to INR 40,00,000 in any of the top universities along with the cost of living. This inherent fee structure will be around about the same for your graduation or masters.
Career in Chemistry
To pursue a career in chemistry, students can choose specializations in more than one category depending on the courses they have opted for. A few of the worthy fields are analytical chemistry, Agro-chemistry, Astro-chemistry, Chemical Engineering, Biochemistry, Environmental, Food, Physical, Nuclear, Organic and Inorganic chemistry. A degree in chemistry or an inherent specialization in any of the subsets in the subject can help an individual take up the following job posts:
Lecturer
Cytologist
Chemist
Clinical Research Specialist
Laboratory Technician
Geneticist
Radiologist
Plant Biochemist
Researcher
Toxicologist
Scientist
Technical Writer/Editor
Salary Structure
Careers in chemistry offer numerous remuneration benefits to the professionals. With an engineering degree, you can expect to earn anything between INR 10 Lacs to 20 Lacs with the proper growth and skills. After your masters or a doctorate, you should be expecting to earn around INR 15 to 30 Lacs.
With higher education abroad and working in an international company, your salary package will get a great hike of up to INR 35 Lacs – 60 Lacs, depending on the sector and the company where you chose to find your place in.
Conclusion
A career in chemistry in India has been untapped for several years. But with industry prospects for careers changing, there is an increasing demand in this career field. Hence, Chemistry engineers or graduates are highly in demand by international companies.
If you are looking for real and concrete opportunities and are ready to bear the expenses, the world can be your playground as you can get the chance to delve into some of the lesser-known aspects of the natural world and uncover the secrets of the cosmos through the understanding of the science of chemicals.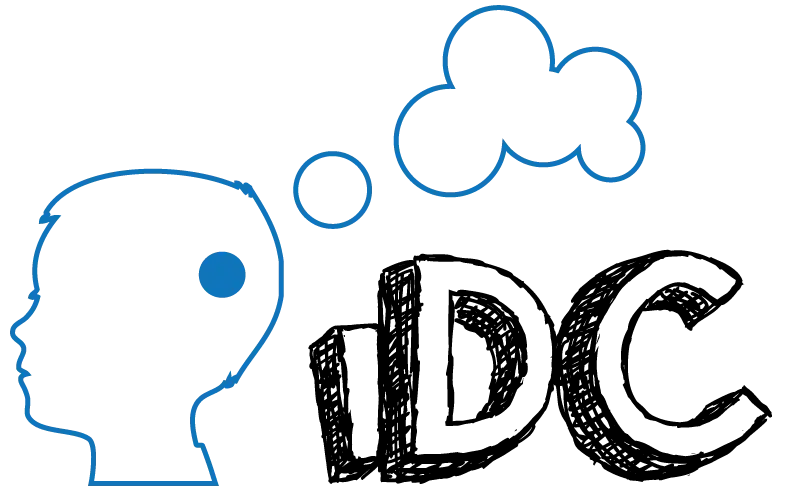 The iDC Editorial Team brings in a collective work experience of more than 25 years in diverse fields spanning from career counselling, management consulting, engineering, and technology to science, finance, and humanities. The team's key competencies are in research and analysis of careers, jobs, and industries. The team boasts a few best-in-class writers on careers and education.