Being in India, jewellery is more than just adornments to us. It is a sign of culture, family traditions, and lineal prosperity. Any big family wedding or a big festival such as Diwali will bring trips to a jeweler, where one marvels at the fine design and inlays of gems in each unique ring, earring, and necklace. If you have an artistic flair yourself, you'll find yourself even more interested. But have you considered ever designing a piece yourself? Ever wondered to pursue a career in jewelry design and what the job requires? Keep reading to find out!
A career as a Jewelry Designer
A jewellery designer is a person who is involved in the process of making original and unique pieces of jewellery. It consists of
preparing a design for a new ornament
selecting the metals and gems going into it and
often even manufacturing it.
Jewellery designers work in different capacities with the same basic objective- to design fashionable jewellery consistent with the latest trends.
These days, the job of a jewellery designer has expanded due to the various ways in which he/she can work. A career in jewelry design includes designing the sketches if a designer is working for a firm that mass-produces set designs. He/she may also be involved in manufacturing it in establishments that produce limited and unique pieces. If working as a freelancer, he/she may also have to be good at marketing his/her work to prospective clients.
Thus the job of a modern jewellery designer will involve the following skills-
A keen eye for artistic designs and understanding trends in design
Ability to work with various gems and precious metals
Knowledge of Computer-Aided Designing (CAD): a useful tool for jewellery designers
Knowing how to market the final product to the industry
Networking to quickly establish a reputation as a skilled designer
Job Opportunities
If you're looking to work for a company, you can join one of many renowned jewellery brands such as Tanishq, Swarovski, Nakshatra, Gili, etc. Another option is to join jewellery shops/showrooms or top-notch goldsmiths. If you're not comfortable with working strictly under someone, you can also freelance or start your own line of jewellery. There are also many ancillary job opportunities such as jewellery repair, laying gems into ornaments, working for museums/auction houses or taking up a teaching post in institutes that offer education in jewellery designing.
Educational Requirement
To pursue a career in jewelry design, after completing class 12th, it is highly recommended that you go straight for a bachelor's in design. This helps you develop a good background in design. There are several acclaimed colleges such as NIFT, Mumbai and NID and several others that offer BDes courses. There is also B.Des. courses in the discipline of Jewellery/Accessory design itself, such as in NIFT, Gandhinagar. If you do your bachelor's in a stream other than design, you can still go for a postgraduate diploma or degree, given you pass their aptitude tests.
Career Path
Indian colleges offering a degree in Jewelry Design
Fee Structure
The fees for undergraduate programs are generally between 1.5-2 lakhs per year, with the fees being higher in private colleges than in government colleges. For postgraduate courses, the fees vary from course to course in various institutes.
Job Prospects and Salary
Jewellery is one of the fastest-growing industries in India. This boom in the industry, coupled with a demand for fashionable jewellery consistent with market trends has created a great demand for jewellery designers. Jewellery Designers typically start out with low salaries of around Rs. 10,000 per month, which may increase to Rs. 30,000 with experience. However, if you become a freelance designer and are able to make it big, earnings can even go upward of 1 lakh. Jewellery designers abroad are paid more than in India. Jewellery Designers in the US earn upward of $30,000 a year.
Conclusion
Therefore a career in Jewelry Design is an apt career choice for those who want to combine their artistic designing skill with that of their knowledge of precious metals and stones. With the boom in the jewellery industry and entry of foreign jewellery houses and firms, there is a lot of scope for jewellery designers as salaried designers as well as freelancers. However, the job requires great skill and knowledge. Further, education is generally expensive and may not pay off immediately, especially if you plan to work in India.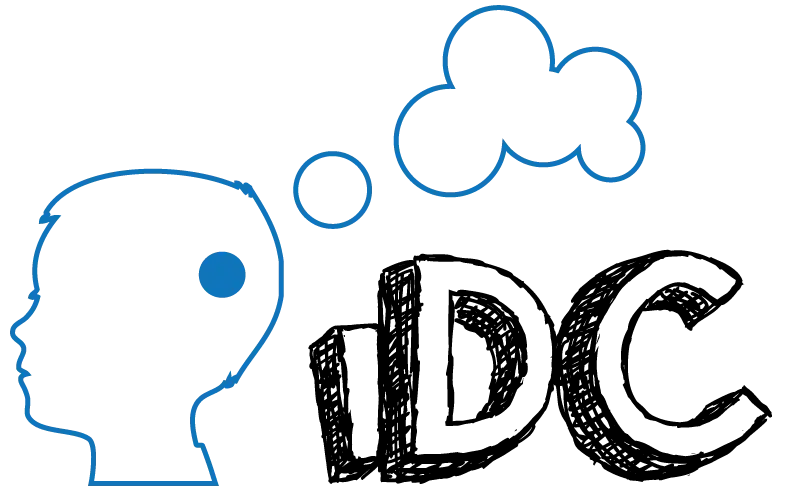 The iDC Editorial Team brings in a collective work experience of more than 25 years in diverse fields spanning from career counselling, management consulting, engineering, and technology to science, finance, and humanities. The team's key competencies are in research and analysis of careers, jobs, and industries. The team boasts a few best-in-class writers on careers and education.