Once a Mumbaikar, always a Mumbaikar! Mumbai is not just a city, it's an attitude, it's a lifestyle which seeps inside you and becomes your distinction for all your life. Life in Mumbai is all about constant dreaming, nonstop struggle and a huge horizon of opportunities. The city called a city of hope, will prepare you for all the struggles in your life and teach you to face them with a conqueror's smile. This city can at first seem a bit unrelenting and even cruel to a non-Mumbaikar, but it will make you fall in love with it when you endure and will start showering opportunities on the worthy.
All the students coming from other cities, to study at Mumbai University, will get a lot to learn from the city itself. Although life in Mumbai is not very difficult, it is always better to be prepared for it. The mindboggling pace of life in Mumbai will not give you time to stop and plan later. In this article, we'll prepare you for a few important things to remember if you are planning to pursue a course in Mumbai University. So buckle your seat belts and get ready for the thrilling years of your life.
Mumbai is a torrent, it will sweep you away from your feet and take you to places you have not even dreamt of, it's very important to keep the steering wheel in your hand and be prepared for the challenges. The following are tips and suggestions for students who are about to experience the hustle-bustle and mind-boggling life in Mumbai:
1. Accommodation
Mumbai, a small city built on seven islands, shelters the hub of Indian stock exchange and the biggest film industry of the country but on the other hand, it's extremely difficult to find shelter in the city. Spread over a meager 4,355 km2 area, Mumbai is the most populated city in India.
The population of Mumbai is more than 1.198 crores. Due to all these factors, it's very difficult to find a suitable place to stay in Mumbai. The cost of living in a rented apartment is very high, especially for students. Generally, localities with lower rent are located far away from the colleges and the students staying in these localities have to travel long distances to reach their college. If you are new in Mumbai, dealing with public transport can be an exigent task.
Tips
The best option for a student new in Mumbai is to look for accommodation in the college hostel. Almost all the colleges in Mumbai University have hostel facilities. However, it is limited and hence, it is very important to book in advance.
If the hostel facility is not available, you can look for other students of the college, who are also looking for accommodation and opt for apartment sharing. This way, everybody gets to stay near the college and the burden of rent also gets shared.
You can also use various online real estate search portals to find accommodation in areas near your college which has a room sharing options. Mostly, the roommate ads on these portals are given by students and there is a higher chance that they can be from the same college you have applied to.
Finding accommodation in Mumbai can be slightly easier for girl students, as there are comparatively more girls hostels and PGs available for girls in Mumbai.
2. Public Transport
Mumbai is the city of dreams! Along with several dreams like becoming a millionaire, becoming a Bollywood star or starting up a multinational company, Mumbaikars also see the dream of getting the window seat in the local trains daily. Figuratively speaking, it's far more difficult to achieve the latter one, especially in the rush hour. The exponentially growing population of Mumbai has overwhelmed the transport systems and it is very difficult for a new person to travel inside the city.
There are three major transportation systems in the city; private transport, bus facility, and local trains. Due to the constant road jams, private transport and bus systems are not dependable means of transport, especially for students who cannot afford to get delayed. Locals are considered to be the fastest means of transport in Mumbai. However, generally, the college timings coincide with the rush hours and it's very challenging to deal with the humongous crowd during the rush hours.
Tips
Get ATVM cards or bus passes. This way you won't have to stand in long queues for getting tickets.
Leave earlier than required. The common rule in Mumbai is to double the time required, i.e. if it takes 30 minutes to reach your college during non-rush hours, leave 1 hour early during rush hours.
The rush hours in local trains are between 8 am to 10 am during the morning and 6 pm to 10 pm during the evening. Try to avoid traveling during rush hours.
During the morning, the crowd is generally moving from north to south and its opposite during evening rush hours. You can avoid the rush hours by finding an accommodation south to your college.
Beware of thieves and pickpockets. Busses and trains in Mumbai are fields with them. Be cautious and keep your belongings safe during traveling.
3. Student Life
Even after surviving the above two problems, student life in Mumbai can itself be a huge challenge. It is very difficult to manage time for studies due to the long hours spent in traveling. On top of this, colleges in Mumbai generally expect more than academics from the students. There is immense pressure on extra-curricular and co-curricular activities. So, you can expect huge assignments from time to time, which you'll have to finish while organizing some event or gathering in your college.
Although participating in extra-curricular activities is not compulsory, they are very important to gather exposure and improve several skills like organizing, time management, leadership, teamwork, and interpersonal skills. Another big challenge for Mumbai students is gathering enough study material. The education system in Mumbai University expects its students to learn more than what is taught inside the classrooms. Reference books can sometimes be very costly or hard to find.
Tips
Mumbai University has several libraries and reading rooms for the students. You can find many reference books here. These places are also great for studying. You can save a lot of time studying in the libraries during rush hours.
There are several places in Mumbai where you can find second-hand books. The second-hand books stores located in Fort, Mahim, and Kalbadevi can surprise you with their extensive collection of books. Here you can get the books to throwaway prices, however, you will have to bargain a bit.
You'll have to be much organized when it comes to extracurricular activities. On one hand, there is a risk of losing a great learning opportunity, if you don't participate. On the other hand, there is a risk of getting over-involved and losing focus from your studies. If you want to participate in all the activities and also have a good academic record, you'll have to finish your syllabus before the month of October. This way, your academics won't get hampered due to the college events which are usually organized between November and January.
If you face any incidence of ragging, it is advisable not to confront the bullies at that moment. You can later report the incident to your college authorities or directly report the matter to UGC through their anti-ragging helpline number: 1800-180-5522.
Also, read: Best BCom colleges in Mumbai
To sum up
A decade before, Mumbai was called Bombay. Bombay was named by Portuguese explorer Francis Almeida from Portuguese wordsBom Bahia, which means 'the Good Bay'. Though the name has changed, this port city is still a good place to shape and achieve your dreams. A bit of perseverance and patience can set you sailing towards your dreams. Thus life in Mumbai is full of ups and downs and there is always something good in trying and coming out of your comfort zone to create a space for growth and development. I hope you all remember these tips and suggestions when you move to Mumbai.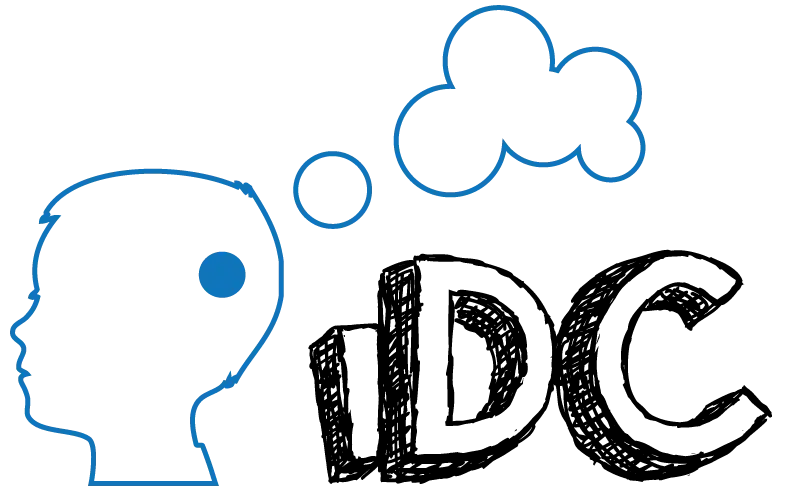 The iDC Editorial Team brings in a collective work experience of more than 25 years in diverse fields spanning from career counselling, management consulting, engineering, and technology to science, finance, and humanities. The team's key competencies are in research and analysis of careers, jobs, and industries. The team boasts a few best-in-class writers on careers and education.