Are you thinking about doing a PhD in Australia? Well, you're in for an amazing academic adventure down under! Australia has become a hot spot for people looking to pursue their doctoral studies, and it's no surprise why. The country has stunning landscapes, a mix of cultures, and some top-notch universities that attract students from all over the world.
Australia's education system is known for being top-quality, which makes it a great choice for those of us who want to go deep into our studies. Pursuing a PhD in Australia not only means you'll get a great education, but you'll also have the chance to dive into a diverse and vibrant environment. No matter if you're into science, arts, engineering, or something else, there are plenty of research opportunities to suit your interests.
On top of all that, Australia is super welcoming and friendly to international students. You'll feel right at home, and you'll get to enjoy a high quality of life, good healthcare, and safety. The people are friendly, and the community is inclusive, so you won't feel out of place.
So, if you're thinking about doing a PhD in Australia, get ready for an exciting academic journey in a beautiful and friendly country. This decision could be the start of an amazing adventure for you!
PhD in Australia: Highlights
So, as we have started this amazing academic journey of pursuing a PhD in Australia, we need to look at the highlights – key details of pursuing a PhD in Australia. First, do you know what is a PhD degree? A PhD degree is the highest academic qualification that involves in-depth research and the creation of new knowledge in a specific field. In this section, we will be looking at the general key details of pursuing a PhD in Australia.
| | |
| --- | --- |
| Highlights | Details |
| Degree Type | Doctor of Philosophy (PhD) |
| Duration | 03-04 Years (may vary) |
| Total Universities | 41+2 |
| Educational Qualification | Master's Degree |
Also, read Study in Australia for Indian Students.
Top Universities in Australia for PhD
In this section, we will be listing some of the top universities for pursuing a PhD in Australia. We will be mentioning some of the important key highlights related to those universities so that the students can make a good choice.
Without any further delay, let's look at the list of the Top Universities in Australia for PhD programs:
| | | |
| --- | --- | --- |
| Name of the University | QS WUR 2024 | Average Tuition Fees |
| The University of Melbourne | 14 | N/A |
| The University of Sydney | 19 | AUD $14,630 |
| Australian National University (ANU) | 34 | AUD $39,024 |
| The University of Queensland | 43 | AUD $46,027 |
| University of Technology Sydney | 90 | AUD $44,000 |
| Curtin University | 183 | AUD $16,900 |
| Swinburne University of Technology | 285 | N/A |
| University of Southern Queensland | 410 | AUD $3,337 |
| Southern Cross University | 651-660 | N/A |
| The University of Notre Dame, Australia | 1401+ | N/A |
(Source: Top Universities)
If you are looking for the top courses, you can refer to our blog Top 10 Courses in Australia for more details.
Eligibility Criteria for a PhD in Australia
You have already seen the list of the top universities in Australia, now it's high time we should be focusing on the eligibility for pursuing a PhD in these universities. Please note that we are listing some of the general eligibility criteria, while the specific requirements can vary based on the universities and programs.
Some of the general eligibility criteria for pursuing a PhD in Australia are mentioned below:
You usually need a bachelor's and a master's degree or equivalent to do a PhD in Australia.
Having a strong academic record and a clear research plan is important.
Remember that eligibility can be different for each university and program, so it's a good idea to check with the one you're interested in.
Language Requirements for a PhD in Australia
In this section, we will be talking about the language requirements for pursuing a PhD in Australia. Well, this is just for a reference and the actual requirements for the language proficiency tests can vary. For your reference, we have taken the language requirements for the University of Technology, Sydney, which are:
| | |
| --- | --- |
| Language Tests | Language Tests Requirements |
| PTE Academic | 58+ |
| TOEFL | 79+ |
| IELTS | 6.5+ |
Suggested Reading: IELTS Score for Australia
Admission Process for Pursuing a PhD in Australia
Chronologically moving ahead in the order, we should now look at the admission process for pursuing a PhD in Australia. The process involves several critical steps. Also, this is just a general admission process. For exact steps, the students are advised to visit the official website of the college in which they are seeking admission.
Choose the Australian university and the specific PhD program that you like and that matches your research interests.
Make sure you meet the requirements. Usually, you'll need a bachelor's and master's degree or something similar.
Most universities have websites where you can apply. Fill in the forms, and attach your academic records, your research plan, and any other papers they ask for.
Now, it's waiting time. The university will let you know if they want to talk to you or need more info.
If you are selected, they'll send an offer. Read it carefully, and if you're happy, accept it.
If you're coming from another country, you'll need a student visa.
Get ready for your exciting adventure of pursuing a PhD in Australia!
Cost of Pursuing a PhD in Australia
You must know that apart from the tuition fees, there are several other costs involved which students should know beforehand in order to make the financial arrangements earlier. Also, the cost of pursuing a PhD in Australia depends on factors such as the university, program, location, living conditions, personal preferences, miscellaneous, etc.
If we look up the tuition fees, we will know that on average, international students might have to pay AUD $3,000 to AUD $50,000 depending on the above-mentioned factors. For more information regarding the other costs, please refer to our latest blog Cost of Studying in Australia for International Students.
PhD Placement Opportunities in Australia
Once you finish your PhD in Australia, you'll have lots of job options. Universities can help you shift from studying to working. Many PhD grads keep working in universities or schools, but there are more choices too. The government and companies are also interested in PhD holders for jobs like research and making important decisions. Companies prefer hiring PhD students because they're good at researching and problem-solving, which is handy for jobs like consulting or managing stuff.
Australia has a strong economy with many kinds of jobs. They even encourage students from other countries to stick around and work after their studies with special visas. Usually, if you have a PhD, you can make more money, but how much depends on the job and your experience.
Jobs and Salaries after Pursuing a PhD in Australia
If you're pursuing a PhD in Australia, you're probably curious about what kind of jobs you can get and how much money you can make after you finish your studies. The good news is that Australia has lots of different job options for people with PhDs, and many of these jobs pay pretty well.
Here's an overview of some jobs and their average salaries for PhD holders in Australia:
| | | |
| --- | --- | --- |
| Job Title | Salary Range | Average Salary |
| Data Scientist | AU$75,000 – AU$160,000 | AU$109,871 |
| Research Scientist | AU$64,000 – AU$122,000 | AU$88,106 |
| Software Engineer | AU$60,000 – AU$180,000 | AU$93,612 |
| Postdoctoral Research Associate | AU$70,000 – AU$105,000 | AU$87,626 |
| Senior Software Engineer | AU$89,000 – AU$165,000 | AU$120,771 |
| Research Scientist, Biotechnology | AU$58,000 – AU$101,000 (Estimated*) | AU$76,405 |
| Research & Development (R&D) Manager | AU$84,000 – AU$198,000 (Estimated*) | AU$125,97d |
(Source: PayScale)
PhD graduates in Australia are usually in demand, whether they work in universities or different industries because they're good at research and problem-solving. How much you earn can change based on what you studied, how much experience you have, and the job you pick.
Scholarships for Pursuing a PhD in Australia
If you're thinking about doing a PhD in Australia, you should know there are many scholarships to help you with the costs. These scholarships can make it easier for you to pursue your research and academic goals. Here are some well-known scholarships for international PhD students:
| | |
| --- | --- |
| Name of the Scholarships | Grants |
| Australia Awards Scholarships (AAS) | Varies, available for students from select countries |
| Destination Australia Awards | Up to AU$15,000 per student per year |
| Adelaide Scholarships International (ASI) | Tuition fee scholarships for master's or PhD students |
| Flinders International Postgraduate Research Scholarships (FIPRS) | Scholarships for master's and PhD research students |
Remember that scholarship availability and amounts can change, so it's a good idea to check the scholarship providers' websites for the latest information. These scholarships can make your PhD journey in Australia more affordable and accessible.
That's All for Today!
Going for a PhD in Australia is an exciting academic journey full of opportunities. The country has great universities, a diverse culture, and lots of scholarships, making it perfect for anyone who wants to pursue research and studies. Australia is all about providing top-notch education and has a strong economy, which means that PhD graduates are well-prepared for their careers and are in demand in various job sectors.
No matter if you're into science, arts, engineering, or any other field, Australia is a welcoming and intellectually stimulating place where you can thrive. As you start this academic journey, you'll see that a PhD in Australia not only boosts your knowledge but also broadens your horizons, making it a truly rewarding and life-changing experience.
Nevertheless, do you need some handholding to get you through this? How about a discussion with our expert career counsellors to study abroad with decades of experience concerning education in this field?
Talk to our study abroad experts who have 20+ years of experience to know yourself in and out! We have helped several brilliant but confused minds intending to select their most-suited career choices. Hear the success story of Aayush who got an offer from the top 3 universities and is now studying at a University in Ottawa Canada after getting career guidance from our industry experts!
Useful Links:
PhD in Australia: FAQs
How to choose a university in Australia?
Research universities that align with your field of study, consider location, faculty expertise, and available resources. Check rankings and reputation to make an informed decision.
How much does a PhD student get paid in Australia?
PhD stipends in Australia vary by university and field but typically range from AUD 27,000 to AUD 40,000 per year. Exact amounts depend on scholarships, grants, and research assistant roles.
Can a PhD student apply for permanent residency in Australia?
Yes, many PhD graduates in Australia can apply for permanent residency through skilled migration pathways, given their high-demand skills. Check the current immigration policies for eligibility.
Is GRE required for a PhD in Australia?
Generally, Australian universities don't require GRE scores for PhD admissions. Requirements vary by institution and program, so it's best to check specific university guidelines.
Can I get a PhD without a master's degree in Australia?
In Australia, it's similar to the UK. Generally, you need a Master of Research degree to apply for a PhD program. But if you completed a bachelor's degree with honors or a double degree, you might still have a chance to be accepted for a PhD.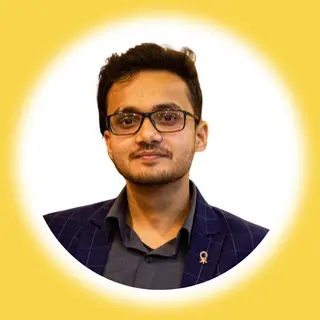 Sushant has been writing since his early days of childhood and currently, he's serving as a Content Writer with iDreamCareer. Sushant has two start-ups of his own and he has been writing content for them since their inception. Apart from that he is passionate about writing which is why he is following his passion for writing with iDreamCareer.