Dear Indian Parents,
I sincerely expect that you must be aware of the recent upsurge in the number of students committing suicide in Kota, which is popularly known as the coaching hub of our country.
The past one year has witnessed the suicides of 45 students in Kota city and this year the mark has already touched 12, with 2 of them occurring in the month of July. Please note that these are just the reported cases in Kota city. And I am sure you are yet to figure out how many students commit suicide in the entire country.
The alarming number of students choosing suicide as a way to deal with an imposed/wrong career choice conveys our failure as a family, society and support network. The trend suggests that these are mainly the students of grade XIth and XIIth preparing for competitive exams to get into top-notch colleges offering medical/engineering courses.
Why do students take such extreme steps?
Please acknowledge that students are "humans" with their own desires, dreams, and aspirations. When their autonomy is suppressed under your imposed career choices, intense psychological pressure starts to set in their minds.
A point comes when they are not able to handle the pressure and succumb to your expectations and unfulfilled dreams. This unfortunate journey starts when you push them to opt for career streams and subjects that they do not enjoy or have the aptitude to pursue. It leads to a lack of motivation, focus, and interest which ultimately leads to poor academic performance. One of the 12 students who committed suicide referred to her mother in her last note – "You manipulated me as a kid to like Science, I took science to make you happy".
Why do you directly or indirectly force the child to study subjects in which he/she has no interest? Why does your child need to be better than your friend's child? Why do you wrongly believe that Science students have better scope than Humanities? Maybe because your friend's elder son who graduated from IIT got a good job with a hefty package (I am sure you never analyzed the numbers behind such airy packages).
Let me shout out loud and clear, it's high time you stop getting influenced by other's success and hefty packages. Your child is not your friend's elder son because maybe even you are not like your friend. Till when will you kill your child's individuality by this constant and tormenting comparison? Your child may have the same or better abilities as other children but he/she may just have different interests.
1. Career Myths
Top career myths that influence a student to inappropriately choose a career are as below:
If a student has scored good marks in class 10th, he/she has to take the Science stream. Arts and Commerce streams are only meant for average and weak students.

If a student is good at Math, he/she should become a software engineer.

If a student likes to play games on the computer, he/she should become a software engineer.
The list of such career myths that force a student to aim for either engineering or medicine as a career is endless.
2. The "charming" Coaching Institutes
Coaching institutes manipulate you by putting up big advertisements portraying the faces of rank holders from their institute. The cash on your desire to see your child's face up there on such hoardings thus leading you to enroll your child right from standard 6th. Yes! They do offer preliminary preparation programs for Engineering/Medical courses.
Have you ever wondered why do they offer scholarships to students who have scored well in class 10th or have admission tests for filtering out students? Because they only enroll academically potent students who would crack such competitive exams with little assistance. Your poor child who may be a mid-low scorer is forced to slog among such "toppers" in these coaching institutes where the only thing he/she learns is how to rote in a better way!!
3. The run for a hefty package
The misleading news regarding the 1Cr+ packages from the high-end companies further fuels your expectations from your child to secure admission in coveted institutions like IITs and bag such offers. But have you ever analyzed the math behind the 1Cr+ package that includes a high cost of living in foreign countries, tax payments and other expenses?
Ever wondered their actual cash in hand? I am sure not because all you ever cared about was a tag of IIT and an expensive pay package. Let me inform you that not even 0.25% of students of all the IITs (22 of them) put together secure such hefty packages. But you, dear Indian Parent, you already visualize your child bagging such an enormous package on the cost of pursuing a career which they are just not interested in.
4. Forced to Compete
Putting a noncompetitive child into a competitive career path adversely impacts the student's mental and even physical health. After a point, the student tends to break down and see suicide as an easy resort to end his everyday struggle with intense competition.
I certainly hope that after knowing these facts and the reasons behind students taking such unfortunate steps, you would want to improve as a parent and not influence your child towards a certain career.
Some ways by which you can be a better parent by "assisting" (not helping, not guiding) your child in career planning:
1. Stop projecting your unfulfilled dreams on your child. Stop forcing your child to do something which you couldn't achieve. She/he is not a tool to fulfill your unaccomplished aspirations and desires. He/she is different. Give them a gift of free will. Let them carve their own career path. Let them pursue their own dreams and fly in a sky painted by their own aspirations.
2. Provide a stimulating environment with ample exposure to different areas. Let them learn from their own experiences. Encourage them to pursue internship/volunteering opportunities with social companies, startups or MNCs. Let them go for summer exchange programs etc. Let them have a taste of skill sets and different work environments involved in various career profiles of their interest.
Examples:
If you really want your child to know about his interest in software engineering as a career path, then enrolling him in a short team coding language course during summers is a good way. See if your child likes to code. A computer engineer needs to have reasoning skills and be passionate about coding.

You need to give your child the closest exposure which can make him/her understand the skill sets required in a certain career. Once exposed to all possible aspects of software engineering, the child is in a better position to make his own choice.

To give them exposure to entrepreneurship as a career, let them enroll in high school level entrepreneurship programs & Business Plan competitions. There are many such programs available in our country now.

Journalism – Journalism is just not name/fame, it is more about unbiased reporting, debating, editing, etc. It is more about having passion and interest to know and discuss nations, politics, social issues, etc. Encourage them to read newspapers, follow the news, participate in debating competitions. If they hold on to such interests, this could be a viable career option for him/her.

Similarly, for broad career clusters, there are ways to give your child some exposure to it. Rather than enrolling them into coaching institutes from class 6th. Try giving them such exposures. Another way of giving them exposure is to let them read about different careers, let them meet different career professionals or a career counselor who can make them understand about different career options.
3. Understand your child's nature and inherent potential. Is your child relaxed or anxious? Is your child, friendly or competitive? Is your child more into books or the one who studies at the last moment but still end up fetching good scores? Is he/she extrovert or introvert?
For a child who is not competitive in nature, pursuing competitive careers like engineering and medical will be difficult. A child who is not fond of reading, a career like law, or research-based careers like psychology will not be a good option. For a child who is introvert, a career in sales/marketing or journalism will not be appropriate.
For analyzing your child's aptitude and personality, you can even take the help of career assessment tools which help to identify student's aptitude, personality, and interest, thus suggesting the most appropriate career choices for your child. It's also advisable to seek guidance from an expert career planner rather than ending up with a wrong career choice.
4. Instead of enrolling your child into coaching institutes like Allen, FIIT-JEE, Aakash, Vidyamandir and so on from class 6th, consider building a peer-learning environment for him/her. Peer learning is a very effective way of learning and understanding. You could also look at new-age online companies like CueMath, Vedantu, Khan Academy which focus on concept building via online videos and one-on-one teaching/mentoring rather than rote learning. Such academic initiatives help students to really understand the concepts well, and develop an interest in certain subjects, thus finding a suitable career for themselves in the future. 
5. Most importantly, be unbiased. Do not influence. Be a friend, assist them in knowing careers rather than telling them what the right career is. Let them find that answer themselves. A satisfying life is way better than a pocket filled with notes but a heart void of happiness.
I feel very disturbed to see that parents, knowingly or unknowingly, become the major cause behind these tragic deaths of students. As a parent or as a human being, this is something that you would never want should happen to your child. It will hurt you the most to see your child suffering in a career trap or the worst of all, to see them taking their own lives because you pushed them to aim for a career which they never wanted to pursue.
Don't put your child in a cage created by your own aspirations and dreams. It is important for them to identify the right race for themselves rather than getting into the rat race. Let your child find their own path, let them find their passion, let them dream, let them think of impossibilities & consider the less-traveled paths. Let them fly and let them be free to choose their own career!!
Regards,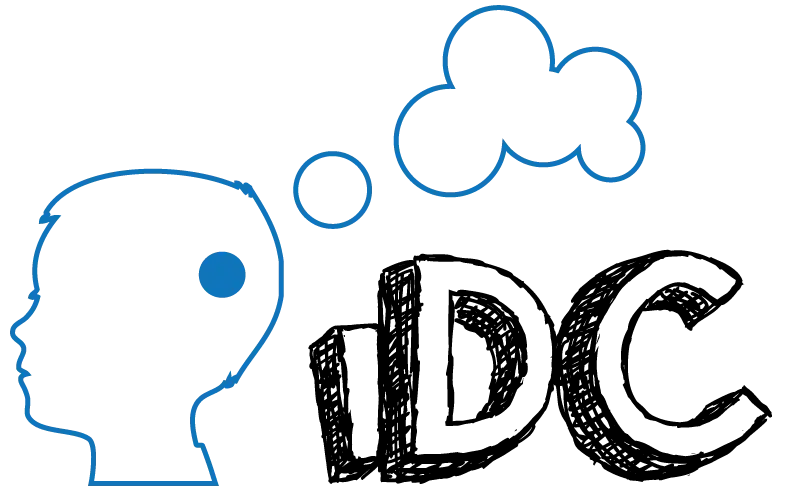 The iDC Editorial Team brings in a collective work experience of more than 25 years in diverse fields spanning from career counselling, management consulting, engineering, and technology to science, finance, and humanities. The team's key competencies are in research and analysis of careers, jobs, and industries. The team boasts a few best-in-class writers on careers and education.