The life of a statistician is exciting as well as a versatile one, as the analysis of numbers is required in every single field out there. You can research along with psychology surveys or you can even tap into the number of trees in a rainforest. Want to know how to pursue a career in statistics? Read the blog for more details.

Statistics: An overview
The pursuit of a career in statistics is not much difficult than it is for a career in mathematics. Earlier, statisticians were also known as economists, mathematicians, scientists or a qualitative researcher. The 'data-hungry' modern world also calls them business analysts, risk analysts, data scientists, and quality analysts.
While mathematics deals with data in its purest forms, statistics explores the voluminous data (digital or otherwise) for finding information and knowledge. A statistician, using statistical methods, discovers numbers and percentages and creates valuable information that is adequately supported by a summary of data and findings.
Today, with a degree in statistics, your opportunities are boundless. Work with high-tech companies like Google, LinkedIn; banking and financial companies like Axis Bank, ICICI Bank or research firms like Deloitte, McKenzie.

Education Required
To pursue a career in statistics one must have at least a graduate degree in a similar discipline. To apply to any bachelor program for statistics, one must have cleared 10+2 with Maths and must have attained a minimum of 50%. An affinity towards numbers and a quest for correlation is a must. Math concepts need to be thorough since statistical education heavily revolves around it.
A Bachelor in Statistics is offered by both the education streams – Arts and Science. BA in Statistics deals with applied statistics and other subjects like sample survey, elementary interference, etc; which are best suited for the fields of Economics, research scholars, data analysts, and academics.
B.Sc in Statistics focuses primarily on Mathematical Statistics and Computer oriented statistical methods. It is an extensive program that not only teaches you quantitative analysis, probability, and inferences and so on but also teaches programming languages like C, C++, and financial accounting. A B.Sc graduate can work as a statistician in various sectors like technology, marketing, finance and insurance sector, IT sector, banking sector, and so on.
Career Path
To advance your career in statistics though is of no easy means. Statisticians have to constantly develop more skills and knowledge in order to climb the career hierarchy. Masters in statistics and even a Ph.D. in the subject are preferred for high-placed positions world-wide.
Top Indian Colleges
| | |
| --- | --- |
| Indian Statistical Institute, Bangalore | www.isibang.ac.in |
| Indian Statistical Institute, Delhi | www.isid.ac.in |
| St Xavier's College, Mumbai | www.xaviers.edu |
| Loyola College, Chennai | www.loyolacollege.edu |
| Indian Statistical Institute, Calcutta | www.isical.ac.in |
| IIT, Kanpur | www.iitk.ac.in |
| CR Rao Institute of Advanced Statistics, Hyderabad | www.crraoaimscs.org |
| Indian Agriculture Statistics Research Institute, Delhi | www.iasri.res.in |
| National Institute of Medical Statistics, Delhi | www.nims-icmr.nic.in |
| International Institute of Population Studies, Mumbai | www.iipsindia.org |
| | |
Study Abroad
Studying statistics abroad can offer opportunities to obtain different perspectives, vast knowledge, and skills. As compared to the Indian scenario, the courses abroad are more research-oriented, in sync with the current industry needs and advanced to the needs of the rapidly increasing data world. The opportunities to interact with multi-disciplinary faculties create a different outlook on the data. A degree from a prestigious college abroad enhances a career in the international market place. Thus, not only in India, a career in statistics offers plenty of opportunities abroad too. Let us look at the colleges abroad.
Top International Colleges
Studying abroad not only opens you to various cultures and knowledge, but it also opens the right kind of opportunities to exceptional students. However, to study outside India, the investment varies from Rs. 30 lakh to Rs. 50 lakh depending on which country and which institute you seek admission in.
Fee structure
The Indian Statistical Institute doesn't have tuition fees for its students, except the sponsored ones. Students also earn stipends, fellowships, and grants if their performance is exceptional. In other colleges, the entire course fees can go up to Rs. 2 lakh. Indian education in statistics is developing at a fast rate to match up with the world standard but its lack of infrastructure and the lack of a multi-disciplinary approach hinders the process. It has great value within the country but employment scopes outside of India with an Indian degree can prove to be tough.
Salary Structure
The government sector in India has many employment opportunities, but none that pay more than 10 lakh per annum at the end of the career. Working for a private company, however, is a very lucrative career. Working in firms like Google, Mckenzie, Morgan Stanley, etc can easily guarantee between 5 lakh per annum to 10 lakh per annum.
The Indian Statistical Institute students have reportedly been placed at 15 to 18 lakh an annum too. Mastery over SAS assures you a higher pay in the industry. Statistics apply to most of the professions because by reading the numbers, statisticians work on solving problems related to the environment, agriculture, social, economic, financial, etc. There's a good possibility that you can apply statistics in whatever field you're interested in.
Marketing: Statistics deciphers and understands consumer tastes and preferences, which can be a huge help in marketing products effectively. They study numbers and analyze data to guide the marketing strategies – marketing forecast, demand and supply, deciding the target audience, and so on.
Analyst: With the advent of big data and other tools, statistician or political analyst with the government, a sports analyst or a data scientist with leading companies, you can try it all.
International Development: Development organization studies the data with the help of statisticians and other experts, to decide where and how aid is to be allocated to help fight poverty, illness or conflict. Statisticians contribute to healthcare as they decipher the correlation of various ailments in the population and try to find the reason behind its incidence in the population.
Perks of a Statistician
The profession of a statistician is as diverse as the person chooses to make it. There are many statisticians who do not realize how vast the field is and eventually end up limiting themselves; while there are others who think that the sky is the limit and apply their knowledge in the most interesting fields.
It is a higher-than-average job in many countries like US, UK, Singapore and lucrative career in India too
It is multi-disciplinary – you can work with politicians, psychologists, agriculturists, as well as in the jungles in Africa
Every problem is unique – and there need to be creative ways to find a solution.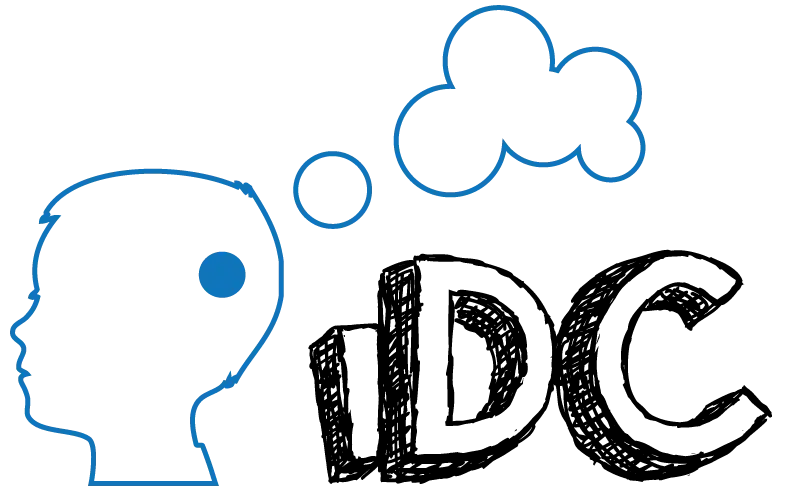 The iDC Editorial Team brings in a collective work experience of more than 25 years in diverse fields spanning from career counselling, management consulting, engineering, and technology to science, finance, and humanities. The team's key competencies are in research and analysis of careers, jobs, and industries. The team boasts a few best-in-class writers on careers and education.