An old Irish proverb says, "Never sell a hen on a wet day". However, if you ask a market researcher, he'll say that it depends on whether you get paid according to its size or its weight. Today, we live in a consumer-driven world, and the businesses have to face a cut-throat competition to survive and succeed in the market.
What is Market Research?
A company cannot succeed without understanding the consumer's needs and behavior and hence it relies on intensive backend market research. Market research, not only tells a company what to produce, but it also tells how to present it in front of the consumer. Work doesn't end here, once the product is out in the market, market researchers inform the company about consumer feedback, so that the company can make all necessary changes to increase its reach.
Market research has become an instrumental part of every business module and plays a crucial role in several major business decisions ranging from product design to packaging and advertisement. India, being the world's biggest consumer nation, has become a business hub for several companies from around the globe. These companies need constant market research to get established in our country and hence a career in market research is very promising for Indian Students.
As the name suggests, In a market research career you'll have to do a lot of research, but to get you started, we have researched this career. The following are some important aspects of market research as a career.

A Career in Market Research
Market research is one of the best professions for all the curious minds who like to explore and find out how and why things work. Market research analysts are the backbone of all crucial business strategies. They have to play varied roles to understand and improve the sales of a firm.
Analysts have to study the statistical data of past sales and predict the future sales of the service or product. They have to research the products, prices and marketing strategies used by the competitors. The market research also informs the company about the behavior of the prospective consumers and the feedback of existing customers, which are collected through direct interviews, questionnaires, online surveys or telephonic calls. The analysts also tell the company about the risks and rewards of introducing a new product line or expanding into new territory.
Market research is not only relevant for private sales and service companies, but also helps government institutions and political parties. The following are some major sectors that depend on constant market research for their growth:
Automotive
Education and Training
Finance, Investment, and Insurance
FMCG including Food, Drink and Household Products
Government and Local Authority
Healthcare and Medical
Leisure and Tourism
Media and Public Relations
Property and Housing
Public Services and Utilities
Retail and Wholesale Market
Political Institutions
Educational Requirement
The minimum eligibility for a career in market research is a Bachelor in Business Administration (BBA) with marketing specialization. To pursue this degree from a reputed college, you need to have a minimum of 50% in 10+2. The undergraduate degree in business administration can fetch you an entry-level job in a market research field like a researcher or junior market analyst.
If you wish to specialize in this area, you can pursue a Masters in Business Administration (MBA) or Masters in Marketing Research (MMR). You can also go ahead and pursue a Doctorate in Marketing or Business Administration. The MBA degree will equip you with a multidisciplinary approach towards market research with an extensive course that will include sociology, psychology, statistics, and mathematics. A master or doctoral level degree will land you in the managerial level jobs like Project Managers, Marketing head, Fieldwork Manager, Operation Director, etc.
Top Colleges and Universities
Market Research is a highly competitive field, and it's imperative to have an in-depth understanding of the subjects to excel. Most of the leading market research companies in India give high importance to the academic history of the candidates. Pursuing a degree from a reputed college can give your career a boost in the field of marketing research. Following are some leading colleges in India:
Top Colleges for BBA Marketing
Christ University, Bangalore
Narsee Monjee Institute of Management Studies, Mumbai
Shaheed Sukhdev College of Business Studies, New Delhi
Madras Christian College, Chennai
ICFAI Business School, Hyderabad
Top Colleges for MBA in Marketing Research or MMR
Jamnalal Bajaj Institute of Management, Mumbai
Management Development Institute, Gurgaon
Indian Institute of Management, Ahmedabad
Indian Institute of Management, Bangalore
Indian Institute of Management, Lucknow
Salary Structure
Market research jobs are well paid in India. However, as this field calls for experience and specialization, the entry-level jobs can be low paying. The salary offered to fresher graduates can range from INR 15 to 20 thousand per month. There is a significant growth in remuneration, as one gains experience in the field. The jobs offered to candidates with masters or doctoral degrees are handsomely paid, and the monthly joining packages range between INR 50, 000 to 80, 000.
Challenges and Rewards of Career in Marketing Research
Challenges
Brutal competition
Huge pressure on accuracy
Tremendous paperwork
The constant need to keep upgrading
The work can get repetitive and monotonous
Rewards
Exciting work format
Playing a crucial role in the organization
Working in close collaboration with various departments like IT, Sales and Marketing.
High scope of innovation
Fast growth
The market research industry in India has witnessed a vast transformation in the recent past and is predicted to keep transforming as we walk on the path of globalization and digitalization. This is the best career for those who want to make innovations that alter existing perceptions. It is a job for explorers who love numbers and know how to twist them.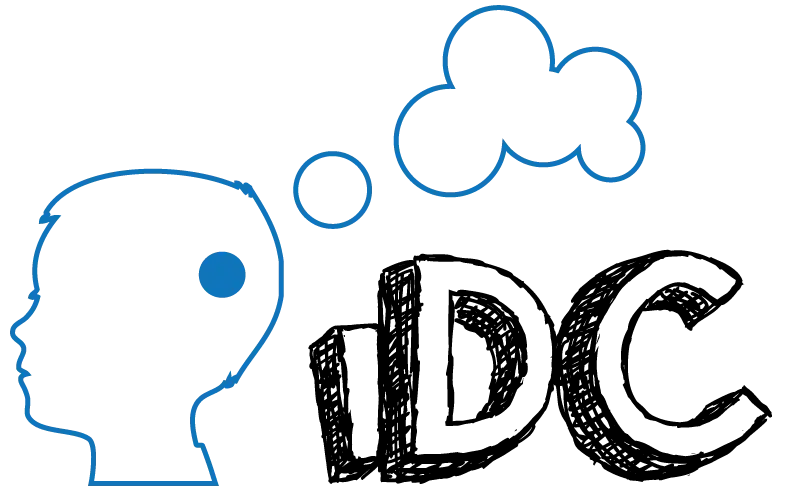 The iDC Editorial Team brings in a collective work experience of more than 25 years in diverse fields spanning from career counselling, management consulting, engineering, and technology to science, finance, and humanities. The team's key competencies are in research and analysis of careers, jobs, and industries. The team boasts a few best-in-class writers on careers and education.