Accounting is at the heart of any business – be it a small or medium enterprise, a start-up or an established business house. A Chartered Accountant's work revolves around carrying out duties like auditing, taxation, bookkeeping, and financial forecast. It can be very challenging as well as a rewarding job.
Accountant Vs Chartered Accountant
Firstly, accountancy in a layman's terms is the communication of an enterprise's financial standings in various forms – the most common being the financial statements. These communication devices monitor the profits, losses, capital investments and liabilities that are held by an enterprise.
Accountant
The most important responsibility of an Accountant is to record and keep an eye on the flow of the money in and out of an organization, enterprise or society. Every government, private, foreign and non-profit organization has to have orderly account books to record their incomes and expenditures.
An accountant has to make sure that all the transactions that engage with money are thoroughly accurate and also make certain that all the transactions follow the corresponding laws of the national, state and regional guidelines as decided by the law. A person with an understanding of Accountancy, notwithstanding education, can become an accountant. 
Chartered Accountant
Chartered accountants are the post-grads of the accountancy field. You need a degree and should be a registered member of the international body to be able to call yourself a chartered accountant. A chartered accountant needs to provide their clients with relevant information with regards to the financial records. They take up work from where the accountants have left it. Their tasks usually include overlooking corporate financing, taxation, and financial reporting.
A chartered accountant doesn't simply do accounting but also plays a very important part as an advisor to the client – they provide advice to save money through various methods and also achieve high profitability on the part of their employer or client.
Education Required
Students can start the course side by side their graduation degree soon after 12th if they successfully clear the CA entrance test. Your educational stream does not matter much, but proficiency in accounting principles aides students to better understand the curriculum of the CPT.  CPT is exempted from graduate students.
Commerce Graduates with 55% or more,
Non-Commerce Graduates with 60% or more,
Any candidate who has successfully cleared the Intermediate Exam conducted by the Institute of Cost Accountants of India or by the Institute of Company Secretaries of India.
Career Path
The course structure includes three parts to gain a degree of a chartered Accountant – Common Proficiency Test (CPT), Integrated Professional Competence Course (IPCC) and CA Finals (FC). To appear for all exams pertaining to Chartered Accountancy, you have to register with the Institute of Chartered Accountants of India's (ICAI) headquarters in New Delhi, regional offices (Calcutta, Kanpur, Chennai, Mumbai and New Delhi) or 81 branches under these regional centers.
Chartered Accountancy exams are one of the toughest in the country and the world, According to the ICAI report, at Present, the pass rate in Foundation is Approx 15%, Inter 5-8 %, Final 3-8 %, which means that out of the total students who take admission in CA Course, only 0.0225% to 0.096% actually pass CA. 
To be part of the under 1% lot, you will need coaching classes to get you through the arduous course. These coaching classes are like colleges, which teach you the course structure, give you practice exams and brace you for the ICAI exams.
Top coaching classes in India
The official fees for becoming a Chartered Accountant is Rs. 45,000 but the fees that one pays for coaching tend to be high because these institutes charge per hour. The coaching fees can range from Rs. 200 per hour to Rs. 500 per hour.
Four Stages
Common Proficiency Test (CPT): CPT covers four subjects Accounting, Mercantile Laws, General Economics and Quantitative Aptitude.
Integrated Professional Competence Course (IPCC): IPCC covers courses with an aim to develop knowledge of accountancy related to accounting standards so that there is a strong foundation for understanding and learning financial reporting at the final stage. The students study business communication, business strategies, taxes, information technology, and audit.
CA Final: The toughest exam of them all, CA Final includes higher levels of application knowledge of core subjects like financial reporting, strategic financial management, advanced management accounting, advanced auditing, and professional ethics and information systems control and audit. The course and exams also include principles of e-governance, corporate and allied laws, international taxation and VAT are important features of the updated subject contents.
Articleship: The students apply for articleship after they pass Group I of IPCC. The articleship spans three years and needs to be done under the supervision of experienced CAs. In the due course of their training, articles (aspiring CAs) learn the technical details of the work and as time passes, they are given larger assignments with less supervision. All articles are paid a stipend which is often negligent.
In early January 2015, K. Raghu, President of Institute of Chartered Accountants of India (ICAI), New Delhi, had said that the apex body for chartered accountants, would introduce a new syllabus for chartered accountancy course in India, starting 2016.
The course has been under development for at least a year now and aims to be structured in a way that the CAs of India adopt a more practical approach and match the global standards of chartered accountancy making it more industry-friendly. The course will include a new reporting standard, known as the International Financial Reporting Standards (IFRS) which will be enforced on companies starting the financial year 2017-18.
Job Opportunities
The qualifications of Chartered accountants are globally recognized in dozens of countries like the United Kingdom, Singapore, South Africa, UAE, Canada, European Union, Australia, etc who have their own CA bodies too.  The US too has an equivalent of Chartered Accountant known as the Certified Public Accountant (CPA).
The ICAI has a placement portal on its web site that helps qualified CAs and partially qualified students look for relevant jobs. The students also get other opportunities like campus placement events, advertisements in professional journals and website which list out the latest trends and job positions with the associated members.
Salary Structure
Since Chartered Accountancy is a highly specialized field, there is always a demand for them. The average pay of a student who has successfully passed the finals of Chartered Accountancy can get paid between Rs. 30,000 to Rs. 75,000 at a top firm. The more successful you are with the clients, the more your salary will be.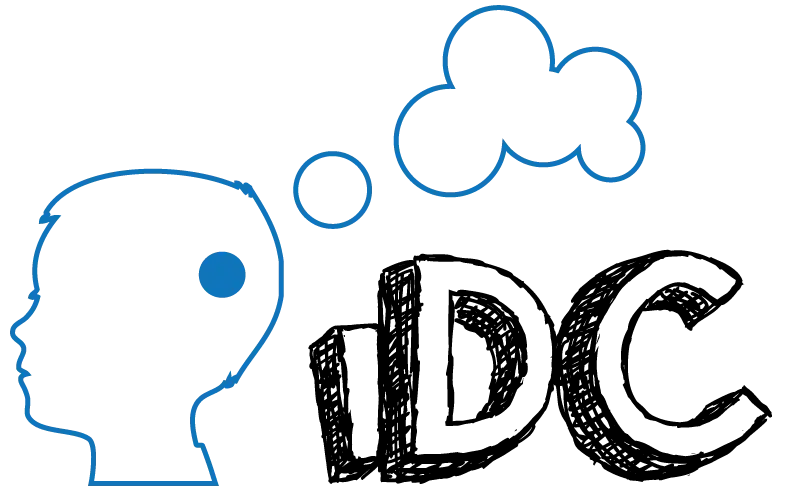 The iDC Editorial Team brings in a collective work experience of more than 25 years in diverse fields spanning from career counselling, management consulting, engineering, and technology to science, finance, and humanities. The team's key competencies are in research and analysis of careers, jobs, and industries. The team boasts a few best-in-class writers on careers and education.