When students complete their 12th board examination, the first thing that strikes their mind is what's next? From what I believe, only a handful of students have a clear mindset of choosing a particular course and the rest keep on struggling between the choice and interest of their own with the choice of their friends and family. So there's always a dilemma in a student's mind that which course will aptly end up providing an exploring career and a stable future. This blog talks about career options in BBA and how you can pursue one!
Why B.B.A?
Globalization and an increase in industrialization led to a decrease in traditional jobs and an increase in more professional and technical jobs. This has further resulted in introducing the knowledge of these jobs at the education level. Hence, the choices in career- field options have also tremendously increased in the last few decades resulting in more fresh but confused minds.
Gone are the days when engineering, medical, B.A., B.Com, and B.Sc. were considered as the only options for the students. Now with the outbreak of professionalism in the working styles of the corporate professional courses has also blown their trumpets in the education sector and one such course is B.B.A (Bachelors of Business Administration). Hence, if there are a number of career options in BBA and
Educational Requirement
B.B.A is a 3-year undergraduate course offered by both government and private institutions across the country. A B.B.A course is to MBA what B.Com is to M.Com and B.Sc. is to M.Sc. BBA is available as both regular and correspondence study. The overall objective of the course is to impart business and management skills to students and prepare them for their entry into the corporate world. It is a fairly popular course among students nowadays and the skills developed during the course curriculum leads to the foundation of the management career.
Students from all fields (science, commerce or humanities) could opt for this course after the completion of their 12th just by giving an entrance examination generally followed by group discussions and personal interviews to get into various institutions. Ideally, those students should go for B.B.A course who have natural leadership capability, a knack for management and good communication skills.
My Experience
Enough of the technical part now. I really believe that things are easily understandable when they get related to personal experiences so I thought of sharing some of my real-life experiences with you guys. So here it goes. I am a 20-year-old, in second year of my college life doing the same course about which we are talking. Just like any other 18 years old, after completing my 12th I was totally confused regarding which course I should go in.
I had no clue that I will be doing a management course at my bachelor's. I had given it a thought that someday I might be in my MBA's but getting into a B.B.A college was not one of my choices at that point in time. I tried to desperately get into any of the on-campus DU colleges but failed because everybody knows that with 80% score dreaming for DU for any B.Com (Hons) course is an absurd thought except for Eng (Hons).
So I thought to take an entry into DU with an Eng (Hons) course. But the problem never ends, my father didn't want me to do English (Hons) and frankly so do I. It was indeed very tough to overcome that "Getting into DU Tag" but somehow I did eventually.
I had heard about the BBA course a lot and though I had not given the IP BBA entrance exam as I was a fairly good student who had ruined her 12th scores and everyone in my surroundings took BBA as not a good option because a lot of students were doing that.
So I found a misconception in everyone's mind that if a lot of students are doing a particular course and which is not that much popular as the traditional engineering and B.Com course then the course is not good. My father was also too mainstream about this stuff because he is from an engineering background and the other non-management people guided him that 'BBA.. naaah.. not a good option!'. But after cracking my FDDI entrance exam for BBA integrated program and doing a lot of research about the course and the college, I got the confidence to do this course.
So, What Are You Waiting For!
And here I am – in my second year of B.B.A and with full enthusiasm to stand right next to any of the B.Com, medical or any engineering student. The best part of doing these professional courses or I should say my course is that at a very early stage, we get the chance of working in a professional environment through our internships. I know internships are part of almost every course these days but as far as I know, students go for their internships at their masters level and I am having my 3 and a half month-long internship just after my second-semester examination. I know it might sound a bit absurd to some of the people that 'internship?
Just at the beginning of the second year!' And I was one of those people. But when I really got to work with my company the very moment I realized that how much these small things add to our knowledge. At a very early stage, we get insight of how ours in the new career-oriented world. Our mind starts working in a productive direction and by the end of the program, I see myself at a whole new level. Keeping in mind all the positive points I have mentioned above, I believe I am cruising on the right path full of hopes and light, which earlier seemed dark.
ALSO READ: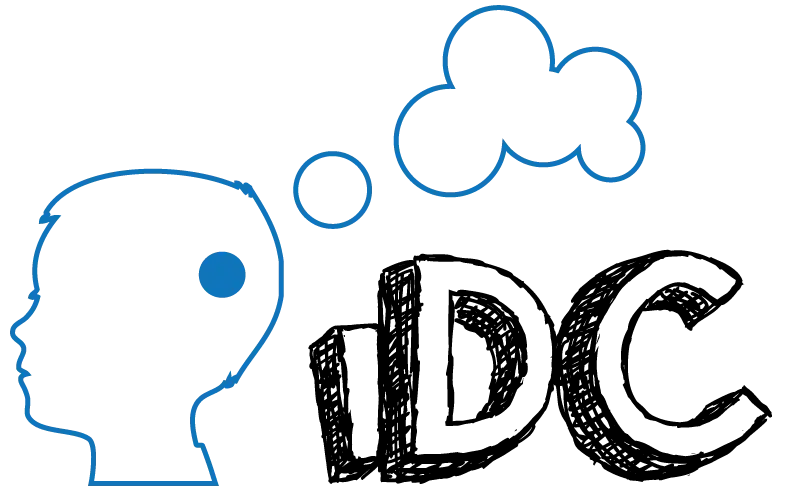 The iDC Editorial Team brings in a collective work experience of more than 25 years in diverse fields spanning from career counselling, management consulting, engineering, and technology to science, finance, and humanities. The team's key competencies are in research and analysis of careers, jobs, and industries. The team boasts a few best-in-class writers on careers and education.