An MBBS or BDS degree is the first thing that clicks to one's mind when one thinks of considering a career in medicine or healthcare. But the medical industry is far broader than one may think. After graduation, candidates have a lot more educational and employment possibilities if they desire to pursue physiotherapy courses after the 12th.
After graduating from high school, students who want to work as physiotherapists must pursue a bachelor's degree in physiotherapy, then a master's degree or postgraduate diploma. The two most popular physiotherapy programs after the 12th grade are BPT and BSc Physiotherapy. The alternatives for Physiotherapy courses after admission are MPT (offered in a variety of specializations like Neurology, Orthopedics, Sports Science, etc.) and a Postgraduate Diploma in Physiotherapy.
You must take care of people's physical and muscular health in your role as a physiotherapist. If you graduate from a reputable college, you can earn a good salary in this sector. Check out all the information about this field in this blog, including eligibility, courses, fees, and job prospects.
Before moving further ahead let's first understand what is Physiotherapy.
What is Physiotherapy?
By addressing the underlying physical disorders, physiotherapy is a form of treatment that focuses on the science of movement and assists patients in regaining, maintaining, and maximizing their physical strength, function, range of motion, and general well-being.
Physiotherapists help individuals impacted by injury, sickness, or inability through development and exercise, manual treatment, schooling, and guidance. They keep up with the well-being of individuals of any age, to manage pain and prevent diseases.
Since you've got to know the fundamental definition of physiotherapy, let's try to know why physiotherapy is important in the contemporary world.
Why Physiotherapy?
Amid the fast-growing world, people are being more prone to physical illness. Growing engagement in sports and accidents is also one of the extensive reasons why this world needs physiotherapists today. Listed below are some good reasons to choose a physiotherapy course after 12th standard.
Physiotherapists are in greater demand across all health service sectors.
Both before and after surgery, physiotherapy is important for a patient's recovery.
For patients with muscular discomfort, bodily dysfunction, neurological disorders, paralysis, or even for treating body injuries causing joint pain, physical therapy has become an increasingly important rehabilitation and recovery strategy.
The degree in physiotherapy provides a lot of work options for the freshmen class who are studying this thriving field.
After learning enough about the concept and significance of physiotherapy in the modern world, it is now imperative that you get familiar with the requirements for enrolling in physiotherapy as a course after high school.
Eligibility to Pursue Physiotherapy course
You must be familiar with the procedures for becoming a physiotherapist if you want to know how to do it. It's essential to know the requirements set up for physiotherapy eligibility in India. There are details about it provided below. Read the information, then get to work on your preparations right away.
Certain checkpoints that need to be taken care of, are listed below
Subject Combination – Science (Physics+Chemistry+Biology) in class 12th.
A passing 10+2 diploma from an accredited institution in the science stream is a prerequisite.
Candidates must have at least a 50% overall average in their final exams in their 10+2 major courses of Physics, Chemistry, and Biology.
Additionally, the candidate must qualify for the respective entrance exams.
If the candidate is planning to go ahead with a master's in physiotherapy then they must produce their bachelor's degree mark sheet at the time of admission along with the scorecard of the entrance examination.
NOTE
It is not necessary to have a NEET score to get admitted to physiotherapy programs. However, some institutions, such as Government Medical College in Nagpur, take into account NEET scores during BPT admission.
Students who want to pursue a Ph.D. in physiotherapy must pass admission tests like the CSIR, UGC, NET, or UGC-NET. They must then be selected to proceed to the college's phase of group discussion and personal interviews.
Now, let's have a look at some of the most popular and in-demand physiotherapy courses in India.
Discover More by accessing the Free Career Dashboard
This will help us share relevant information with you.
Popular Physiotherapy Courses After 12th
A list of some physiotherapy courses (undergraduate) available right after class 12th is given below.
| | |
| --- | --- |
| Name of the Course | Average Duration |
| Bachelor of Physical/Physio Therapy (BPT) | 4.5 Years |
| B.Sc. in Physiotherapy | 3 Years |
| Bachelor of Occupational Therapy (BOT) | 4 Years |
| Diploma in Physiotherapy | 2 Years |
| Bachelor of Prosthetics and Orthotics (BPO) | 4 Years |
Bachelor of Physical/Physio Therapy (BPT)
After the 12th grade, students can enroll in a 4.5-year undergraduate degree in physiotherapy that focuses on the analysis and functioning of the body. Although the duration is 4.5 years, it completely depends on you how well you perform. You can practice as a physiotherapist after completing this program. boosting physiotherapists' skill sets.
Subjects Associated
Anatomy
Exercise Therapy
Neuro-physiotherapy
Community-based rehabilitation
Orthopedics and sports physiotherapy
Know More about Power of BPT Courses: Your Path to a Rewarding Physiotherapy Career
Fees : INR 1,00,000 – 5,00,000
Exams Required: NEET, CET, etc.
B.Sc. in Physiotherapy
It is one of the best physiotherapy course after the 12th. Students interested in pursuing a career as a physiotherapist can enroll in the three-year B.Sc. in the Physiotherapy program. The course's objective is to teach students various physiotherapy treatment modalities for treating patient injury or illness.
Subjects Associated
Anatomy
Physiology
Biochemistry
Sociology
Pathology & Microbiology
Fees : INR 1,00,000 – 5,00,000
Exams Required: LPUNEST, IPU, CET, VEE, IEMJEE, etc.
Bachelor in Occupational Therapy (BOT)
Patients with physical, mental, and neurological impairments benefit from occupational therapy studies. Exercises, functional training, and ergonomic training are all part of the treatment plan to help persons with disabilities and those dealing with other conditions.
Subjects Associated:
Communication for professionals
Human Anatomy
Biochemistry
Fundamental of occupational theory
Pharmacology
Psychology
Pathology & Microbiology
Medicine
Psychiatry
Fees: INR 4,00,000
Exams Required: NEET, IPU-CET, BHU-UET (Now CUET), etc.
Diploma in Physiotherapy (DPT)
Diploma programs might last up to two years. A diploma in physiotherapy is a qualified health science occupation that requires the knowledge and abilities to maintain and examine issues influencing the physical functioning of the human body and to enhance the description of human movement.
Subjects Associated
Human Anatomy
Human Physiology
Pathology
Pharmacology
Psychology
Fees : INR 10,000 – 5,00,000
Exams Required: NEET, JIPMER, CMC, CET, BCECE, KEAM, etc.
Bachelor in Prosthetics and Orthotics (BPO)
The movement of the body via organic or artificial methods is a topic covered in the Bachelor of Prosthetics and Orthotics program. Once your education is through, you can start working as a prosthetist. A prosthetic's primary responsibility is to design and equip patients with partial limb loss with artificial limbs. Orthotics use additional devices and aids to improve a patient's limbs or spine's movement and functionality.
Subjects Associated
Anatomy
Physiology
Orthotics
Biomechanics
Prosthetics
Pathology
Fundamentals of electricity and electronics
Computer Science
Fees : INR 40,000 – 6,00,000
Exams Required: NEET, CET, etc.
Now is the perfect time to know about some famous institutions that offer physiotherapy courses.
Get the Detailed Information about other professional courses after 12th
Top Institutes for Physiotherapy Courses
Here is the list of some renowned and prestigious institutions that offer a Bachelor's degree in physiotherapy course after the 12th:
| | |
| --- | --- |
| College Name and Location | Fees |
| Christian Medical College, Vellore | INR 54,000 |
| SRIHER, Chennai | INR 5 Lakhs |
| IMS-BHU, Varanasi | INR 25,000 |
| SGMC, Mumbai | INR 2.5 Lakhs |
| St. John's Medical College, Bangalore | INR 3.2 Lakhs |
Career in Physiotherapy
After completing Physiotherapy Courses After the 12th, there is currently a tremendous need for physiotherapists. The future of physiotherapy as a profession is very promising. Listed below are some top sectors in which a physiotherapist gets employed.
Hospitals – The largest employers of physiotherapists are hospitals. In addition to orthopedics, obstetrics, cardiology, trauma care, and outpatient units, physiotherapists also operate in other fields.
Private Clinic and Nursing Homes – Small private clinics and nursing homes also employ in-house physiotherapists, much like big multispecialty hospitals do. A physiotherapist's responsibilities here are comparable to those in a major hospital.
Corporates – Large multinational companies use in-house physiotherapists to support their employees' physical and mental welfare.
Rehabilitation Centres – Physiotherapists also operate in rehabilitation facilities and aid in enhancing the patients' physical capabilities there. Each patient receives a diagnosis and exercises to enhance posture, mobility, and coordination are recommended.
Sports and fitness centers – When it comes to treating sports injuries, physiotherapists are indispensable. Every sports team employs one or more on-staff physiotherapists to aid in the healing of player aches and injuries.
Job Opportunities
The postmodern era, as well as sedentary and passive habits, have increased the likelihood that such knowledgeable individuals will find employment. Additionally, they were employed at a fair wage by all renowned worldwide clinics, hospitals, health centers, and organizations for the crippled. For physiotherapy graduates, entry is available in both commercial and public businesses. Some of the most demanded job profiles include;
Sports-physio rehabilitator
Physiotherapist
Researcher
Research Assistant
Private Practitioner
Customer Care Assistant
Osteopath
Consultant, etc
Expected Salary
Salary packages are subject to an individual's performance and caliber that cannot be generalized and calculated as an absolute value. Though, there is a range of annual salaries in different sectors and profiles visible in the market.
Given below are some average salaries of different job profiles associated with physiotherapy.
| | |
| --- | --- |
| Job Profiles | Average Annual Salary |
| Sports-physio rehabilitator | INR 4 LPA |
| Physiotherapist | INR 5.5 LPA |
| Assistant Physiotherapist | INR 2.3 LPA |
| Private Practitioner | INR 3 LPA |
| Osteopath | INR 13 LPA |
| Consultant | INR 3.0 LPA |
Conclusion
You can think of pursuing a degree in physiotherapy right after high school provided you must meet the eligibility criteria. The course offers you a variety of job profiles in various sectors. The course can help you earn a decent salary and it will keep increasing with your experience in the field. It also carries a high demand nowadays.
Hope we have served you enough! Still, got questions? Why don't you connect with our industry experts? Yes, you read it right! You can get your queries resolved in just 60 seconds from our Career counselors. So what are you waiting for? Download the app now!
iDreamCareer has helped millions of young minds like you from 9th class, 10th class, class 11, and class 12 discover their true mettle and is ready to help you too.
Also, read;
Physiotherapy Course After 12th: FAQs
Is physiotherapy in demand nowadays?
Currently, physiotherapy is in high demand. People are moving away from surgeries and other treatments in favor of a healthy lifestyle and physiotherapy, which can help them regain improved mobility and bodily function after an injury. Students who choose to study science in class 12 may want to think about enrolling in physiotherapy programs after they graduate.
What should I do after the 12th to become a physiotherapist?
One of the most common questions among students is "how can they apply for physiotherapy courses after the 12th." So, in order to become a physiotherapist, you should pursue a bachelor's degree in physiotherapy after the 12th. You have a variety of courses in physiotherapy that you can choose from based on your interest.
Is there any entrance exam for pursuing physiotherapy?
Yes, there are many entrance examinations for different colleges. You can give NEET, JIPMER, CET, IEMJEE, etc to crack some top-level colleges.
What are the cut-offs for physiotherapy?
The cut-offs can vary depending on your home state and the category you fall in. However, the cut-off range for general candidates is 685-145. Please note that the BPT course does not require NEET marks.
What is the salary of a physiotherapist?
The average salary of a physiotherapist is 5.5 LPA.
Discover More by accessing the Free Career Dashboard
This will help us share relevant information with you
Trending Posts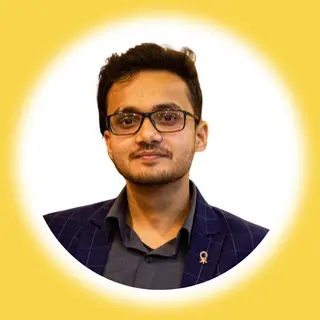 Sushant has been writing since his early days of childhood and currently, he's serving as a Content Writer with iDreamCareer. Sushant has two start-ups of his own and he has been writing content for them since their inception. Apart from that he is passionate about writing which is why he is following his passion for writing with iDreamCareer.