It is unfortunate that in India very few people are aware of the field of Physiotherapy and do not acquire much information about career prospects. But to embark on a career in physiotherapy can be a wise decision since it can open up many vistas and provide good job opportunities. It is a field about which a person needs to be really passionate about and have it first implemented in his or her life to bring about improvement in other's lives.
Physiotherapy is the science of curing illness or disabilities acquired from birth, injuries or other mishaps. This is achieved through movement-based therapies, manual therapy, exercise, counselling, and education or awareness about the body. They have a cure for neurological, neuro-musculoskeletal (eg. arthritis, injuries, back pain), respiratory and cardiovascular-related ailments. So a physiotherapist has to be in love with human anatomy and understand the prerequisites of a fit body.
Nowadays people even approach physiotherapists before pregnancy, before venturing into adventure tour or sports activity because physiotherapists can not only cure existing disabilities but also help in normal activities to be performed better with more fitness and readiness for any stress or calamity.
Educational Requirement
To pursue your Bachelor's in Physiotherapy in the plus two levels you must have Physics, Chemistry, and Biology, with Maths as optional as it may help you in the future if you wish to specialize further. You need to invest 4 or 4.5 years to complete your bachelor's in Physiotherapy on average. However to study M. Sc. Physiotherapy; you are required to have your B.Sc. in Physiotherapy or any other Bioscience subject. There are institutes in India that offer Ph.D. Programs in Physiotherapy. Indian Association of Physiotherapists (IAP) is the controlling body for all physiotherapists working in India. To pursue a career in physiotherapy, students can also become a member of this association for updates and much more.
Salary Structure
Physiotherapists make a decent living, but if you compare it with IT jobs or other managerial-based office jobs, the pay may not be that attractive. The median physiotherapist salary was found to be close to Rs. 2,00,000/- annually. But that should not put you off, because salary figures will increase with experience and more exposure. If one gets to practice independently and establish themselves as a successful physiotherapist, they get to earn more. It is an added advantage for those who have additional skills in the Neurology Clinic. In a government hospital, the monthly pay ranges between Rs 9,000 – Rs. 40,000 depending upon skills and experience.
Specialization in musculoskeletal, cardiothoracic, pediatric and last but not the least neurological conditions will keep you in demand.
Indian Institutes offering a degree in Physiotherapy
To pursue a career in physiotherapy, you must have at least a bachelor's degree. There are many colleges all over India where you can opt to study Physiotherapy, some of the government and private colleges have been enlisted below for your reference. But make sure whichever college you choose, it should be recognized by IAP. Private college courses are high priced ranging from Rs. 200,000 – 500,000 while that of government colleges are very less priced compared to this.
| | | |
| --- | --- | --- |
| Serial No | Name of Colleges/ Institutes | Courses offered |
| 1 | Pt. Deendayal Upadhyaya Institute for the Physically Handicapped | B. of Physiotherapy |
| 2 | School of physiotherapy, Orthopaedic Centre, K E.M. Hospital. Mumbai | B. Sc. of Physiotherapy |
| 3 | Paramedical College Durgapur | B. Sc. Physiotherapy |
| 4 | Dr. D.Y.Patil College of Physiotherapy, Sector-7, Nerul, Navi Mumbai | B. Sc. of Physiotherapy |
| 5 | Shree Guru Gobind Tricentenary University | M. Sc. Physiotherapy |
| 6 | Annamalai University, Tamil Nadu | Distance education, M. Sc. Physiotherapy |
| 7 | Gujarat University | M. Sc. Physiotherapy |
| 8 | School of Physiotherapy, N.I.O.H. Bonhoogly, B.T. Road. Kolkata | B.Sc. Physiotherapy |
| 9 | Dept. of Physiotherapy, MS Ramiah Medical College, Bangaluru | B.Sc. Physiotherapy |
| 10 | Dr. M.V. Shetty College of Physiotherapy, Karnataka | Ph. D. Physiotherapy |
| 11 | Jaipur Physiotherapy College and Hospital, Jaipur | Ph. D. Physiotherapy |
| 12 | Jamia Milia Islamia, Delhi | Ph. D. Physiotherapy |
International Institutions offering a degree in Physiotherapy
If you want to pursue a career in physiotherapy you may also wish to know the scope abroad in this career field. Undoubtedly the name of Pittsburgh University in the U.S.A. will come up for pursuing courses in Physiotherapy. But nations like Australia and New Zealand have very comprehensive Physiotherapy courses which are more or less widely accepted all over the globe.
However, for becoming a sports physiotherapist one needs to find out about the process of getting a license in any particular country. In the U.S.A. all states expect you to appear for the National Physical Therapy exam to get licensed. These countries provide a fairly good monthly salary ranging from $3000-$5000.
A career as a sports physiotherapist can be particularly interesting since it can allow you to travel the world with the sports personality and gives the chance to see the glamour and entertainment world to an extent. Some physiotherapists with Ph.D. Qualification working with top-notch hospitals and physicians earn an amazing annual salary of $110,670, while bachelor's degrees can fetch a yearly salary of $54000-$55000, and masters can draw an annual salary in the range of $60000-$80000.
Also Read: The Importance of Sports Physiotherapy in Everyday Life
Analysis of a career in physiotherapy
You will definitely get satisfaction in pursuing a career in physiotherapy. The profession requires you to remain physically fit as well, which would ensure you are in good health. The knowledge gained all throughout the course and throughout the work-life is excellent and vast. But then it can be less rewarding in terms of salary. The amount of money spent in acquiring the requisite degrees, cannot be paid off in recent years so quickly. And moreover, it is difficult to change your stream, once you are into a physiotherapy background unless you move up the managerial ladder.
Conclusion
The demands of physiotherapists are on the rise and with more awareness; the profession will get more recognition, not only in India but all over the world. It is true that in India, it is still a bit underpaid but one can definitely have a good work-life balance by joining as physiotherapists in reputed government hospitals. This lucrative career is sure to keep you fit and happy from within, as this is a good service to mankind.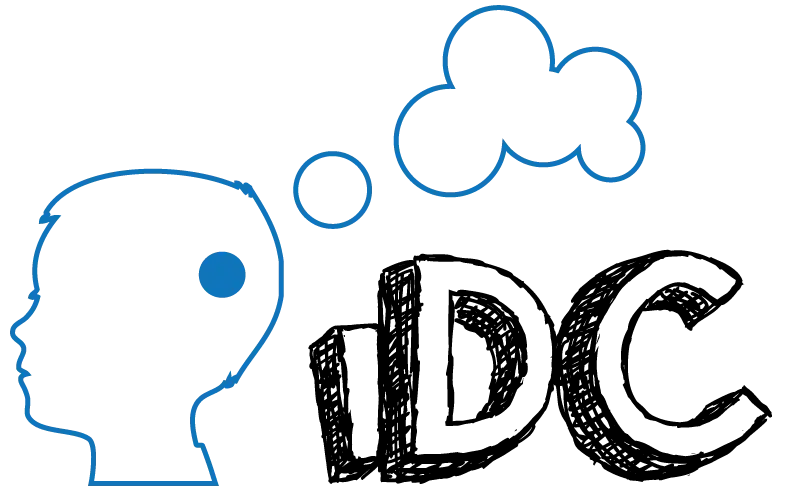 The iDC Editorial Team brings in a collective work experience of more than 25 years in diverse fields spanning from career counselling, management consulting, engineering, and technology to science, finance, and humanities. The team's key competencies are in research and analysis of careers, jobs, and industries. The team boasts a few best-in-class writers on careers and education.