The NTA is expected to announce the application form and exam date for CUET 2024 in February 2024. CUET, which stands for Central Universities Common Test, is a nationwide entrance examination facilitating admissions to diverse UG, PG, and Ph.D. programs across numerous central, state, and private universities. It is administered by the National Testing Agency (NTA) under the guidance of the Ministry of Education (MoE). Other exam details like Eligibility Criteria, Application Process, Exam Pattern, Syllabus, Exam Cities, Answer Keys and Results, etc. will be published in CUET 2024 Newsletter.
Something New:

Anticipated reforms for the Common University Entrance Test-Undergraduate (CUET-UG) include the possibility of early notifications and examinations. With an increasing number of universities expected to join, Subodh Kumar Singh, the recently appointed Director General of NTA, shared in an exclusive conversation with TOI that they are considering early identification of exam centers. This strategic move aims to confine the examination within a shorter timeframe.
CUET 2024 will be exclusively conducted in the computer-based testing (CBT) mode. Prospective candidates preparing to take the CUET 2024 examination are advised to thoroughly review the eligibility criteria prior to completing the application process. It is imperative to acquaint themselves with the stipulated CUET 2024 syllabus. The National Testing Agency (NTA) will release the official CUET 2024 examination date on its designated website. Vigilance over the official website for CUET 2024 notifications is highly recommended to stay updated.
All set? Come along…
What is CUET?
Central University Entrance Examination (CUET) is an all-India entrance examination conducted by NTA for admission to UG courses offered in all participating institutions. Until 2021, the full name of the exam was the Central Universities Common Entrance Test or CUCET, which was changed by the University Grants Commission (UGC). The exam is conducted once a year in more than 500 cities in India and abroad. Earlier, CUCET was conducted by UGC in paper-pencil mode. Starting in 2022, NTA conducted testing in computer mode.
Highlights of CUET 2024
In this section, we have tabulated an overview CUET 2024 exam:
| | |
| --- | --- |
| Particulars | Details |
| Conducting Body | National Testing Agency (NTA) |
| Exam Level | Undergraduate and Postgraduate |
| Exam Mode | Online (Computer-Based Mode) |
| Participating Colleges or Universities | As of now, 250+ Universities (Which include Central, State, Deemed, and Private Universities) |
| Courses Offered Through CUET | BSc, BA, B. Agri, BA LLB, BBA, BCom |
| Exam Centre Cities | 500 cities in India and 14 cities abroad |
| Exam Duration | Slot I – 195 minutes Slot II – 225 minutes |
| Exam Fees | INR 750 (General) INR 700 (OBC-NCL, EWS) INR 650 (SC, ST, PwD and Transgender) INR 3,750 (International centers) |
| Exam Frequency | Once a year |
| Language of Exam | 13 languages – English, Hindi, Bengali, Assamese, Odia, Punjabi, Marathi, Gujarati, Malayalam, Tamil, Telugu, Kannada, Urdu |
| Marking Scheme | +4 for each correct answer and -1 for each incorrect answer |
| Total Marks | Slot I – 700 Slot II – 400 |
| Total No. of Test Takers | 19.2 Lakhs (in 2023) |
| Total Number of Questions | Slot I – 175 (140 to be attempted) Slot II – 100 (80 to be attempted) |
| Official Website | cuet.samarth.ac.in |
CUET 2024 Eligibility Criteria
Candidates must meet the eligibility criteria set by NTA to apply and appear for CUET 2024. The eligibility criteria are as follows:
To get admission in undergraduate programs in central, private, state, and deemed universities, students will need to pass 12th from a recognized science board.
For the general category, the candidate must score a minimum of 50 percent in class 12, and SC/ST candidates must score a minimum of 45 percent in class 12 to be eligible for CUET 2024. For BTech programs, the minimum score for general category candidates is 45 percent, and for reserved category candidates – 40 percent.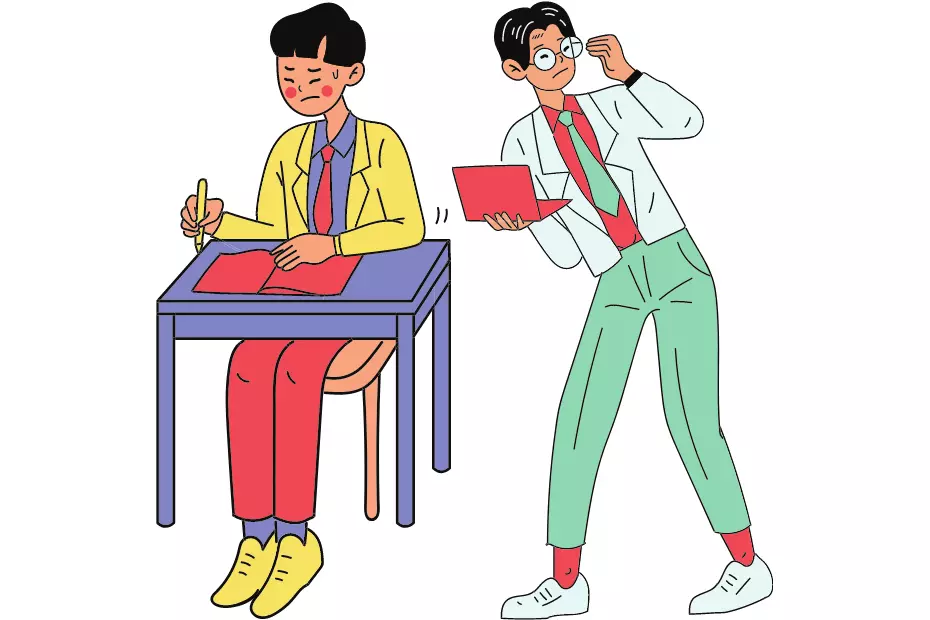 CUET 2024 Exam Pattern
It is expected the NTA won't be changing the pattern of the CUET exam 2024. Students who have been preparing for the CUET 2024 exam for admission to various UG programs have to undergo the updated CUET exam pattern and accordingly prepare for the entrance exam. In 2023, NTA divided the CUET exam into 4 sections two sections are for language, one for domain topic, and one for the general test.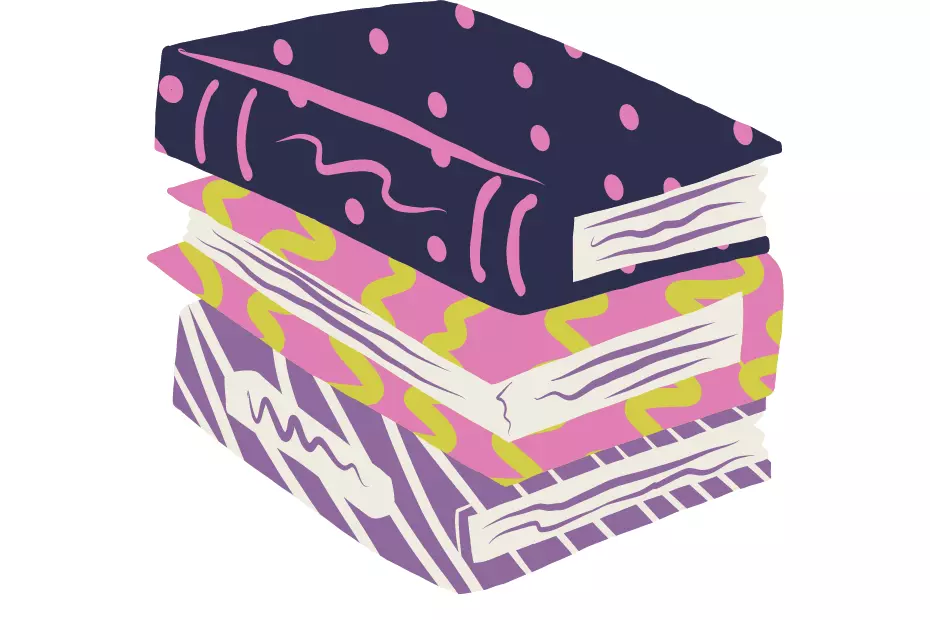 Highlights of CUET exam pattern
NTA will also conduct the CUET exam in 13 languages ​​(Tamil, Telugu, Kannada, Malayalam, Marathi, Gujarati, Odia, Bengali, Assamese, Punjabi, English, Hindi, and Urdu). Check the Exam Pattern for CUET 2024 here.
CUET (UG) – 2024 will consist of the following 4 Sections namely:

Section IA – 13 languages ​​(Tamil, Telugu, Kannada, Malayalam, Marathi, Gujarati, Odia, Bengali, Assamese, Punjabi, English, Hindi, and Urdu)
Section IB – 20 Languages ​​(French, Spanish, German, Nepali, Persian, Italian, Arabic, Sindhi, Kashmiri, Konkani, Bodo, Dogri, Maithili, Manipuri, Santali, Tibetan, Japanese, Russian, Chinese, and Sanskrit)
Section II – 27 thematic subjects (list below)
Chapter III – General Control

The question paper will be of multiple-choice type only.
Section IA and IB – A candidate can choose a maximum of 3 languages ​​from Sections IA and IB combined. (One of the selected languages ​​should be instead of domain-specific subjects)
Section II offers 27 subjects from which a candidate can choose a maximum of 6 subjects.
Section III includes the general test.
For the selection of languages ​​(up to 3) from sections IA and IB and a maximum of 6 subjects from section II and the general test in section III, the candidate should refer to the requirements of his university.
Sections
Subjects/ Tests
No. of Questions
To be Attempted
Duration
Section IA
13 Languages
50
40 in each language
45 minutes for each language
Section IB
20 Languages
Section II
27 Domain-specific Subjects
50
40
45 minutes for each subject
Section III
General Test
75
60
60 minutes
CUET 2024 Exam Date
Since the entrance exam dates for 2024 have not been announced yet but for your understanding here's an overview of important dates of the CUET exam 2024 based on 2023 exam dates.
CUET UG 2024 Exam Dates
NTA has not announced the CUET 2024 exam dates yet. The full schedule is expected to be announced by the first week of January. Following are the tentative dates of the exam:
| | |
| --- | --- |
| CUET 2024 Events | Dates (Tentative) |
| Release of CUET 2024 Application Form | February 2024 |
| Last day for submission of CUET 2024 Application Form | March 2024 |
| CUET Last date for online application fee payment | March 2024 |
| Form Correction Window | April 2024 |
| Release of CUET Admit Card | 2nd week of May 2024 |
| CUET 2024 Exam Date | May-June, 2024 |
| Release of Provisional CUET Answer Key | June 2024 |
| Last date for raising objection against CUET Answer Key | July 2024 |
| CUET 2024 Result | July 2024 |
For more information on results, refer to our CUET UG 2023 Result blog post!
CUET PG 2024 Exam Dates
The National Testing Agency (NTA) will soon release the CUET registration and exam dates for Post Graduate Common Entrance Test 2024. Students who wish to appear for CUET PG 2024 can check the dates on the official website of CUET – cuet.nta.nic.in. All students are advised to check the official website for the latest updates. Here's a tentative schedule of CUET PG 2024.
| | |
| --- | --- |
| CUET 2024 Events | Dates (Tentative) |
| Online submission of the Application Form | March, 2024 |
| CUET Last date of successful transaction of Examination fee | April 2024 |
| Correction in the particulars of the Application Form on the Website only | April 2024 |
| Downloading of Admit Card from the NTA Website | Will be announced later on the website |
| Date(s) of Examination | Will be announced later on the website |
| Timing of Examination | Shift-1 10:00 A.M. to 12:00 Noon Shift-2 03:00 P.M. to 5:00 P.M. |
| Centre, Date, and Shift of Examination | As indicated on the Admit Card |
| Display of Recorded Responses and Provisional Answer Keys on the Website | July 2024 |
| Declaration of Result on NTA Website | Will be announced later on the website |
CUET Counselling
CUET 2024 counseling will be conducted by participating institutes separately. Each institute will publish its merit list based on qualifying candidates after the declaration of results. Interested candidates will have to register and then participate in the counseling process which is likely to be conducted online.
There are generally three rounds of counseling and the number of counseling sessions may vary depending on the vacancy. Once the seat allotment results are announced, candidates will have to accept the admission offer by contacting the institutes and verifying their documents. There are several programs where interviews will be conducted instead of consultations. NTA will detail the admission process for these programs separately in the CUET 2024 Information Brochure.
CUET Participating Colleges
A total of 250+ universities took part in CUET. Participating universities include 45 central universities and the rest are state, deemed, and private universities. It's important to note that the number of participating universities is increasing day by day, hence a student must cross-check the official website before enrolling. All these universities will accept CUET UG scores for admission to CUET programs. CUET Participating Universities offer admission to various undergraduate courses including B.Sc., B.Sc., B.Sc., B.C.A., etc., as well as integrated postgraduate courses. The number of CUET places available in each course varies from college to college. Students can check the official list of colleges in the CUET 2024 Information Brochure.
Note: To know everything about CUET exam application in DU Universities, refer to the CUET for DU, blog post!
CUET Preparation Tips
All candidates should start their preparation early to succeed in CUET 2024. Strategize by checking the CUET Syllabus and Sample Papers. Check out some CUET UG 2024 preparation tips below.
Prepare a CUET study plan. It is very important for candidates to have a proper CUET 2024 exam study plan that can guide them during their preparation.
Understand the CUET Syllabus and Exam Pattern.
Practice with CUET sample papers and mock tests to understand your level of preparation.
Practice with the best books for CUET 2024 and stay focused.
It's a Wrap!
For the latest updates keep following this page, so that you never miss an update about this one of the most prestigious exam! Candidates should prepare a CUET preparation schedule.
Hope we have served you enough! Still, got questions? Why don't you connect with our industry experts? Yes, you read it right! You can get your queries resolved in just 60 seconds from our Career counselors. So, what are you waiting for? Download the app now!
iDreamCareer has helped millions of young minds like you from 9th class, 10th class, class 11, and class 12 discover their true mettle and is ready to help you too.
Other Competetive Exams:
Also Read:
CUET Exam: FAQs
What is CUET Exam?
CUET is a national-level entrance examination administered by the National Testing Agency for admission to undergraduate courses at participating universities.
What is the CUET Full Form?
CUET stands for Common University Entrance Test.
Is it easy to pass CUET 2024?
The CUET exam is an intermediate-level exam and is easy to crack with the right strategy.
What is the benefit of passing the CUET 2024 exam?
With the help of CUET 2023 scores, candidates can get admission to participating universities like DU, JNU, AMU, etc.
Will CUET be held twice a year?
No, NTA does not hold the CUET exam twice a year.
Discover More by accessing the Free Career Dashboard
This will help us share relevant information with you
Trending Posts


Anushree has 5 years of experience in the career counseling industry as a Senior Content Writer. She has also worked as a Social Media Marketing Expert for a startup and Content Quality Analyst for the Publishing and E-learning Industry. She has done her Master's in Commerce and PGDM in Finance & Trade and Marketing & HR, but she is currently following her passion for writing.