If you found this post in the endless stream of content available to you on Google, consider yourself lucky.
.
.
You've made a wise choice.
.
We'll tell you all you wanted (or didn't want) to know about a career in finance in this ultimate guide. This will give you lists of careers, the kind of jobs available in the market and the top companies you can target.
.
.
List of Careers in Finance & Banking
There can be many more functional roles or job roles that you may come across but these 17 are the most common and popular ones. All of these may require different qualifications or degrees and have different salaries. Find links to all of these in the final section.
.
Actuary
Financial Engineer/ Financial Mathematician
Finance Manager
Accountant
Financial Planner
Risk Manager
Financial/Equity Research Analyst
Investment Banker
Stock Broker/Dealer
Investment and Portfolio Manager
Microfinance Professional
Economist
Company Secretary
Chartered Accountant
Cost & Management Accountant
Insurance Professional
Banker
.
.
7 Best Careers in Finance & Banking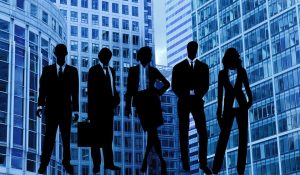 These are the 7 top paying careers in finance. This is not a priority listing and has no precedence order. Just a mix.
Financial Engineer/ Financial Mathematician
Risk Analysis/ Investment & Portfolio Professional
Financial/Equity Research Analyst
Investment Banker
Actuary
Company Secretary
Chartered Accountant
.
.
Types of Finance Jobs
Work in this field is very diverse. Top finance jobs primarily demand an astute decision-maker. There is a tremendous amount of fluidity between different careers with a wide range of pay as well as the transferable skills that allow professionals to easily move between the many opportunities in this field.
.
I have shown a few top/ popular examples here. There can be many more job roles. All cannot be possibly covered in one post. So, help yourself please after this.
.
---
---
Say suppose, you, as a "Financial Engineer", …
…may pursue professional roles such as a quantitative researcher, quantitative developer, quantitative trader, algorithmic trader, and portfolio analyst or other similar job roles for financial institutions.
You may start as a Portfolio Implementation Intern/ Finance Management Trainee/ Analyst Trainee or similar positions at the training level before entry-level job roles. Then you may proceed to following entry-level positions after your internship or traineeship.
.
You may work for some of the most prominent financial firms and companies in the world, such as Goldman Sachs, Barclays, and AIG.
You may work with major global players offering financial analytics and related services including Oracle, IBM, Teradata, SAP (Germany), Qlik, Google, Information Builders, Zoho Corporation etc.
You may work for financial inclusion consulting firms, private investment firms, multinational investment banks, insurance companies or financial services companies operating in the field of investment management, financial advisory services, securities, asset management, prime brokerage, insurance services and securities underwriting such as MicroSave, JP Morgan Chase, Muthoot Finance, TATA Capital, Morgan Stanley, BAJAJ Finserv, Randstad India Ltd. etc.
You may work with corporations/ enterprises/ consulting agencies which specialize in mergers, acquisitions, divestitures, activist shareholder, capital-raising services and takeover defense, and other related advisory services such as Houlihan Lokey etc.
You may work with global organizations/ banks such as World Bank, Citi Group, HSBC or Deloitte, American Express Company etc.
As a "Financial Planner"
Mostly, banks, financial services companies, insurance companies will recruit you as a Financial Advisor or Relationship Manager after your post-graduation or after your CFP qualification.
After gaining the CFP qualification, you may also work independently as a Certified Financial Planner.
.
.
As an "Accountant", at the entry level, …
… you will work under the supervision of the middle level accounting professionals After getting a Bachelor's degree in Commerce/ Accountancy / Similar course, you can get a job in the accounts department in the following or similar positions:
Accounts Trainee
Junior Accountant
Accounts Assistant
Tally Professional (if you have obtained a Certificate in Tally after your Class 11-12)
Bookkeeping clerk
.
As a Banker…
You may work:
In public sector banks (banks owned by the Government of India) such as SBI, Bank of India, Central Bank of India, an    d Punjab National Bank, you can start your career as a Probationary Officer after your graduation and qualifying through a Bank PO competitive examination followed by an interview. Public sector banks also recruit Post Graduates in Business Administration / Management / Bank Management Economics / Commerce/ Agricultural Science as well as CAs, CMAs, CS, Lawyers, etc.
In private sector banks, you can join as an Executive Trainee after your graduation or as an Executive or Management Trainee after post-graduation. At the end of the training period, depending upon your qualifications and performance, you are placed in different departments in different roles.
In retail banking, they might be in roles which are customer facing, but there are other roles also. In customer facing roles, bankers work till the banking hours are over, depending on a bank's branch timings. At head offices of banks, there are no banking hours.
For corporate banking customers too, there are no banking hours. Sales and business roles often involve a lot of out of office work although not much in public sector banks. Banking today is high pressure and stressful job.
.
.
Final Words
A career in finance, although a very popular choice, but most end up doing low-paying jobs because the high-paying ones needs further qualifications and in India, at the UG level, the lowest percentage of students go for B.Com after Arts/Humanities (B.A degrees) and then STEM degrees. Highest percentage go for B.A. degrees. At the PG level also, the highest percentage go for Arts degrees. Careers in Finance also have other qualifications that can be of use. Check the links below.
.
Planning a successful career is a tricky thing. iDreamCareer has been doing this for over a decade and has guided millions on young minds. We are ready to help you too.
.
 Pages you'd need:
.
.
[latest-selected-content limit="4″ display="title" titletag="b" url="yes" image="thumbnail" elements="3″ css="four-columns align-left as-overlay tall dark hover-zoom" type="post" status="publish" orderby="dateD"]
.
.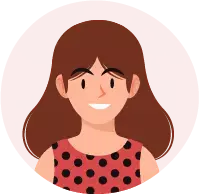 With a Master's in Biophysics-Biostatistics, Sreenanda acquired professional experience in computational proteomics of human molecules. She is currently working with the Research and Data Team at iDreamCareer.