Corporate Law relates to the study of various stakeholders in a company and how they interact with each other. A corporate lawyer has a multi-faceted role encompassing various responsibilities with a blend of operational and supervisory roles. This blog talks about how you can successfully begin a career in corporate law.
The Devil's dictionary defines Lawyer as someone who is adept in "circumvention of law". Jim Carrey in the movie, Liar Liar, plays the role of a lawyer. In that character, initially, he would manipulate the law and situation to his favor instead of focussing on the truth. That's how we in India used to perceive law as well. Though, in some societies, practicing Law is perceived to be a noble profession.
The legal profession in India has undergone a substantial change over the years. Nowadays, a student of law is not confined to the court, but, is a part of corporate offices, consulting & advisory firms, administrative services, and a lot more fields. Thus, a career in corporate law offers a number of job opportunities in this career field.
Educational Requirement
Students from any background can opt for a career in Law. In India, one may opt for any of the below options:
After 10+2, 5 years integrated B.A and L.L.B, or,
After graduation, 3 years bachelor of Law (L.L.B)
In India, one may need to appear for entrance examinations to get into the law colleges. Common-Law Aptitude Test (CLAT) is the entrance examination that one needs to clear to get into the coveted National Law Schools. There are other state-level entrance examinations for other government colleges. Hence to be qualified to enter the career in corporate law, you need to qualify CLAT.
One can pursue a career in corporate law by studying law abroad, but one needs to be aware of whether that qualification will be recognized in India. The legal systems of some countries are similar to those in India. As you are aware that India was under the English rule for many years, the Indian judicial system has been primarily adapted from English Law, or 'common law'. English Law is the basis for many legal systems, including those in Canada, Australia, New Zealand, Singapore, Malaysia, India, and Pakistan.
In the US, one can study a JD (Judicial Degree) to start with and then study LLM (Masters of Law) for graduation. In the UK, Australia and New Zealand, one can study an LLB (Bachelor of Law) as an undergraduate law degree, and the top it up with a post-graduation degree. But one has to pass bar exams to qualify as a professional lawyer.
Career Path
Course Details:
One definitely needs to be a Bachelor of Law and registered with the Bar Council of India to be a practicing lawyer. For, joining the corporate ranks, one need not register oneself with the Bar Council. The top law colleges in India and abroad are listed below:
Top India Institutes for a degree in Law
| | | | | |
| --- | --- | --- | --- | --- |
| Law School | University | Location | Exam & Cut-off | Total Course Fess (INR Lacs) |
| NLSIU, Bangalore | NLSIU, Bangalore | Bangalore | CLAT: 147 | 9.00 |
| Nalsar University of Law | Nalsar University of Law | Hyderabad | CLAT | 7.00 |
| National Law Institute University | National Law Institute University | Bhopal | CLAT | 6.45 |
| West Bengal National University of Juridical Sciences | West Bengal National University of Juridical Sciences | Kolkata | CLAT:137 | 6.45 |
| National Law University, Jodhpur | National Law University, Jodhpur | Jodhpur | CLAT: 131 | 5.60 |
| Symbiosis Law School | Symbiosis International University | Pune | SET | 11.80 |
| Gujarat National Law University | Gujarat National Law University | Gandhinagar | CLAT: 128 | 9.50 |
| Hidayatullah National Law University | Hidayatullah National Law University | New Raipur | CLAT | 6.80 |
| School of Law, Christ University | Christ University | Bangalore | – | 6.50 |
| Faculty of Law | University of Calcutta | Kolkata | WB-LET | 0.06 |
Top International Institutes for a degree in Law
Following are few top law colleges around the globe are:
| | | | |
| --- | --- | --- | --- |
| Rank | Name of Institution | Location | Web Site |
| 1 | Harvard University | United States | www.harvard.edu |
| 2 | University of Cambridge | United Kingdom | www.cam.ac.uk |
| 3 | University of Oxford | United Kingdom | www.ox.ac.uk |
| 4 | Yale University | United States | http://www.yale.edu/ |
| 5 | New York University (NYU) | United States | http://www.nyu.edu/ |
| 6 | Stanford University | United States | https://www.stanford.edu/ |
| 7 | London School of Economics and Political Science (LSE) | United Kingdom | http://www.lse.ac.uk/home.aspx |
| 8 | The University of Melbourne | Australia | http://www.unimelb.edu.au/ |
| 9 | University of California, Berkeley | United States | http://www.berkeley.edu/ |
| 10 | Columbia University | United States | http://www.columbia.edu/ |
Source: Forbes, QS
One can opt for an L.L.M in Corporate Law or undertake several certification courses available both in India and abroad to provide one an edge in the corporate law. There are several online certifications available on corporate law from top universities around the globe.
Fee Structure
The fees of the top law colleges in India are summarized in the table above. The cost of a law degree from abroad would essentially range between INR 20.0 lacs to INR 90.0 lacs, including allied costs.
Job Opportunities
Broadly, one has to work in either of the broad categories:
As an advocate, practicing law: Usually, it takes time to settle unless one has contacts and is working under a senior counsel.
As a Legal officer owning responsibilities depending on the type of firm one joins
The job roles usually offered are:
Legal Officer/Manager
Legal Advisor
Senior/Junior Associate (Legal)
The responsibilities of a corporate lawyer would typically include:
Drafting and negotiation of agreements:

Leave and License agreement, Confidentiality Agreement, Assignment agreement, etc

Advisory services – Corporate Law

Research and advice on various issues in corporate law

Compliance

Looking after the various compliances of the group/company depending on the type of firm

Handling litigations

Engaging with external counsels and resolving litigations
Appearing before the court and resolving the matter
Drafting notices, affidavits, written statements, plaints, petitions

Company secretarial

Drafting of Agenda, Minutes, Notices of Board
Dealing with various regulatory and compliance issues and with Registrar of Companies
Handling Secretarial Audit, etc.
Opportunities and Growth
India has slowly gained a stronghold as one of the brightest emerging economies. It is also one of the world's fastest-growing economies and after Dr. Manmohan Singh's landmark economic policy in 1991, it became an attractive destination for inbound investment and, increasingly, a source of deal-activity globally. Most of the global conglomerates have been willing to invest in India. Based on the recommendations of the Foreign Investment Promotion Board (FIPB), the Government, in a meeting held on September 29, 2015, approved 18 proposals of FDI amounting to approximately US$ 770 million.
Thus we can see the rate at which investments are flowing in, the volume of capital markets transactions, the quantum of capital raising, the number of strategic joint ventures and investments and large-scale restructurings, or major cross-border mergers and acquisitions, that are taking place in India.
As per Economic Times, Opportunity beckons the corporate lawyers in India, as foreign firms are strengthening their India desks by adding experienced dealmakers in Singapore and London as Indian regulations prohibit foreign firms from having an office in India or advising on Indian law. They, however, can do this in cooperation with the Indian bar and work with Indian law firms. Indian lawyers with dual-qualifications – qualification to work in India and abroad are in great demand. With the volume of capital market deals, Mergers & acquisition deals, going around, it's not difficult to gauge the future of corporate lawyers in India.
Industries to Explore
A corporate lawyer can be a good fit in any corporate house. Some of the industries where a corporate lawyer might excel are:
Banking and Financial Services Industry (BFSI):

Banks, like, SBI, Deutsche Bank
Insurance companies like Bharti Axa, LIC

Knowledge Process Outsourcing offices of global behemoths like Mckinsey, Ernst & Young
Consulting Firms like Ernst & Young (E&Y), Mckinsey, KPMG

Law advisory firms: Some of the top law advisory firms are:
Amarchand & Mangaldas
AZB & Associates
Amicus
Fox Mandal
Jehangir & Gullabbhai & Bilimoria & Daruwala
Khaitan & Co.
Luthra & Luthra
The CV of a corporate lawyer
The key skills that the recruiters look for in a corporate lawyer are:
Good drafting skills and good oratorical skills
Excellent communication and interpersonal skills
Knowledge of specific acts based on the industry, like, Banking Act, Income Tax Act, Company Law, etc or certain rules like IRDAI rules in the insurance industry
Ability to work under pressure and desire to be a part of a big team
Strong analytical and problem-solving skills and ability to comprehend different situations in a small time frame
Salary Structure
The edge that corporate lawyers have is that even at the start of their careers, their earning potential is quite high as compared to other professions. However, like all other professions, it is always the cream that rises to the top and hence with experience and time, very high and lucrative remuneration will be limited to a few.
The compensation for corporate lawyers is good. The increase in salary of entry-level corporate lawyers is linked to the gradual improvement in the quality of legal education in India. Typically, their packages would be around 10.0 lacs per annum if one graduates out of the top law schools. But, if one passes out from the low ranking colleges, one has to struggle in the initial years.
What Next?
Corporate lawyers can become general business managers and even aspire to become CEOs.
Corporate Lawyers can go on to start their own advisory firms.
Also Read: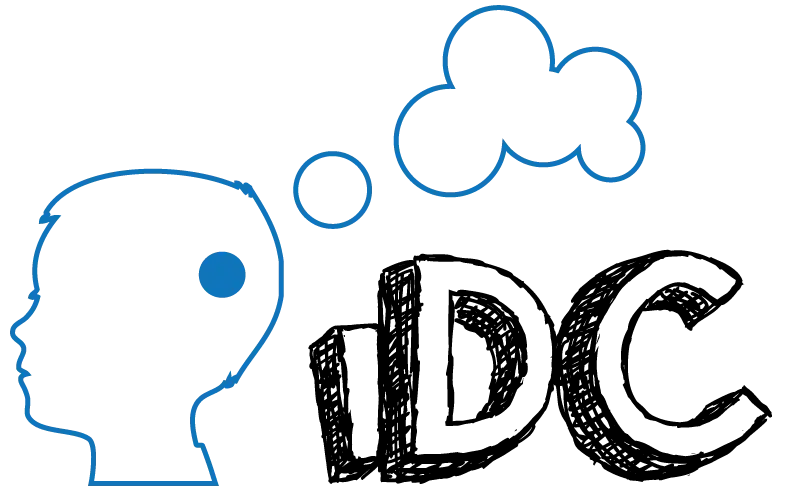 The iDC Editorial Team brings in a collective work experience of more than 25 years in diverse fields spanning from career counselling, management consulting, engineering, and technology to science, finance, and humanities. The team's key competencies are in research and analysis of careers, jobs, and industries. The team boasts a few best-in-class writers on careers and education.