This week we are in conversation with Mr. Chetan Anand, a well-known advocate based out of Delhi and practicing in the Delhi High Court. He has over 10 years of experience in legal matters including commercial litigation, property litigation, contractual disputes, criminal cases, etc.
He has shared a lot with us from his experience in this profession which may help and encourage you in this career. It was a great experience to interview him. I hope you enjoy reading this as much as we enjoyed talking to him!
Interview with Mr. Chetan Anand
Palak: Tell us a bit about yourself?
Chetan: I'm born and brought up in Delhi and studied in Air Force School. My parents are also Lawyers by profession so I practically grew up hearing them discuss their cases. I enjoy my work, always thrilled to go to a courtroom and argue my cases. While on work regardless of which day of the week, you would find me wearing a white shirt and black trousers. So in a way my wardrobe is pretty much black and white. And when I'm not working, I am a different person altogether. I love to travel and so I look for opportunities to get out of Delhi either through work or otherwise.
Palak: How did you shape your career as an advocate?
Chetan: I did my A levels from the London School of Economics (LSE) for 2 years, afterward I came back to India and studied B.A. LL.B from Rohtak University. I started my career by doing an internship under Mr. Gopal Subramanium (Solicitor General of India from 2009 – 2011) for a year. Then I practiced with Mr. Amar Jeet Singh Chandhok for another year, from there I went on to practice with my father for a good amount of years. Now it's been close to 4 years since I'm practicing Law independently.
Palak: What does this profession mean to you? What do you love the most about being a lawyer?
Chetan: For me, it has become a passion more than a profession. I love the thrill; this is what really keeps me going. I look forward to those days when I have to go to court and argue a matter; it's a different feeling altogether.
This profession has given me a good amount of experience I can somehow manage to read someone's mind, their body language. It's exciting to get a big brief and polishing it up. Even if my client is on the weaker side, I go out of my limits to try to make his case strong enough and argue it out, playing my part at the best.
Palak: What type of cases do you handle?
Chetan: I mostly deal with a mix of property and criminal cases, per se 7 out of 10 cases are of property dealing and 3 are criminal cases. I argue from the defense side, however, I advise my clients to avoid dragging the matters to court instead do an out of court settlement. In my experience of 10 years, I have already settled 7 – 8 matters out of court. I am not a tax lawyer and I dislike matrimonial cases.
Palak: What surprised you the most when you started working in this field?
Chetan: My first day in the chamber was nothing less than a shock to me. One fine day I went to a chamber with my father, he handed me the file of a case at 1:15, the hearing of this case was post-lunch. I did not have the slightest idea about this case but as they say, you need to jump into the pool to learn, so from 1:15 – 2:15 I kept reading the file. When I presented the case in the chamber, I was almost blank, not knowing how to present myself; the judge thrashed me like anything in an open court. You can imagine my embarrassment! But that was that and since then by God's grace, I have never had such a day again. Now I'm always fully prepared when I go to court, in fact, I will not take your case if I haven't been through every minute detail of your file. One should always go prepared!
Palak: What were the difficulties you came across to reach where you are today?
Chetan: When I passed out and entered a law firm, things were not as easy as they seemed. You need a lot of patience when it comes to this profession. You can't base your whole career on the fact that your father or mother is well established in that profession and likewise you are also going to work wonders.
In fact, when your parents are big shots in the same profession then there are always pros and cons attached to it. Obviously the expectations go way beyond and everyone expects you to live up to them. You have both friends and enemies to carry forward. It is all about balancing it out.
The general perception is that you will perform well. I don't think about what others say or think of me. I don't let this pressure build on myself and just believe in giving my 100%. At the end of the day, it's totally your talent.
Palak: What are some of the main personality traits of a successful lawyer?
Chetan: Being street smart and the ability to think on one's feet, is very important. You should be studious, by this I don't mean that you need to score 90% but a bookworm kind of person. You really need to read a lot, without reading this profession is nothing. One also needs to have awareness about what's happening in the world that too almost in every sphere. To reach this level, you don't need to be a topper, neither was I; I've always been a mediocre student or the backbencher for that matter. It is hard work which is the key to success and patience is what this profession demands the most.
Palak: How important are the interpersonal skills for this profession?
Chetan: Interpersonal skills are essential or the pre-requisite to becoming a lawyer. Since this profession is all about convincing so traits of communication are a must for lawyers. You need to deal with people from all walks of life; you should know the art of playing with words. There should be a commitment to your voice because it's all about public speaking.
Palak: How do you keep yourself motivated?
Chetan: The greatest motivation factor is when your passion turns into profession. Also, losing a case motivates me to work harder and to win the next one.
Palak: What is the hardest part of your job? And what is the favorite part of your job?
Chetan: I love the discussion part of my job. Whenever a new case comes up, the way my team sits down on a matter and we take the entire day reading the file, discussing and coming up with the various arguments among ourselves is what I enjoy the most. Investigating one matter from different points of view; the interactive sessions that we have are brilliant.
The hardest part is to satisfy the client. It's nothing less than a task. One day the client might be happy with you but it might not stay the same forever.
Palak: Name a few lawyers who continue to inspire you?
Chetan: When inspiration is right at home why to look outside. I look up to my father, Mr. R.K.Anand. He truly continues to inspire me.
Palak: How do you spend your free time?
Chetan: I love to play tennis, watch movies and play with my daughter in free time.
Palak: If not a lawyer then what would you want to be?
Chetan: I would have wanted to become a Formula 1 Race driver. I am a hardcore fan and almost have been to all the F1s.
Palak: What accomplishments have given you the most satisfaction and why?
Chetan: Settling a matter outside court is nothing less than an achievement for me. Being able to satisfy both the parties, even though I'm not representing the other side. Both agreeing to a settlement; basically it's a win-win situation for all.
Palak: Can you tell me about a typical day on the job?
Chetan: My day starts at 5:30 in the morning. Then I dedicate an hour to my fitness, from 6:00 A.M – 7:00 A.M I'm at the gym. After coming back home, I read the newspaper and by 9:00 A.M I leave for my work. By 9:30 A.M I reach my chamber and the court starts at 10:30 A.M. Till 3:00 P.M I am in my chamber and from 3:00 P.M – 8:00 P.M available in my office. 8:00 P.M – 9:00 P.M is the time dedicated to playing tennis. I am usually home by 9:15 P.M. That's it, that's my typical day!
Palak: Would you like to recommend this profession to the youth?
Chetan: Yes, I would love to recommend this profession. A lawyer is a beautiful profession. In law, you not only get the opportunity to meet but also help a lot of people. You get a lot of exposure in almost every aspect of life. Your thought process becomes vast – it's just not confined to one field. It's like one moment it could be a murderer and another moment it could be a property dealer asking for help; you need to step into their shoes, study, think and get them out of the trouble. Knowledge is immense in this field. I strongly recommend this profession but only for the people who work hard because it's a lot of work and one has to flame those lamps at night; I still do!
Palak: What are employers typically looking for when hiring people in this line of work?
Chetan: One should have a good grasp of procedures and basics. Other than that it's the zeal and enthusiasm to learn which matters the most. One should not confine the thought process and should go beyond. One should take the initiative and come up with different arguments. And yes another important thing is – one should know to draft.
Palak: What advice would you give to someone who wants to get started with this profession?
Chetan: You have to learn all the procedures; there is no way out. Your basics should be right in place; sometimes you can defeat the opposition with strong basics only. And basically doesn't come just by reading, you need to go to the lower courts to witness cases, start working with the lawyers who are good in working with the trial courts. Civil or criminal doesn't matter; one should work with lawyers on trial sides.
As far as Law courses are concerned whether it should be a 3-year course or an integrated 5-year course, it doesn't matter much because in our profession it's the practical experience or the knowledge of basics which matters the most. Anybody coming out of the Law College my sincere advice would be to work for a trial court on the civil side at least for a year, then if you want to practice the criminal side give another year to know the basics after that sky is the limit for you. Initially don't think much about money, just work hard money will automatically fall in place and then you won't be able to stop it. Remember it's a grey hair profession and you need to have a lot of patience.
Hope this interview inspires you all!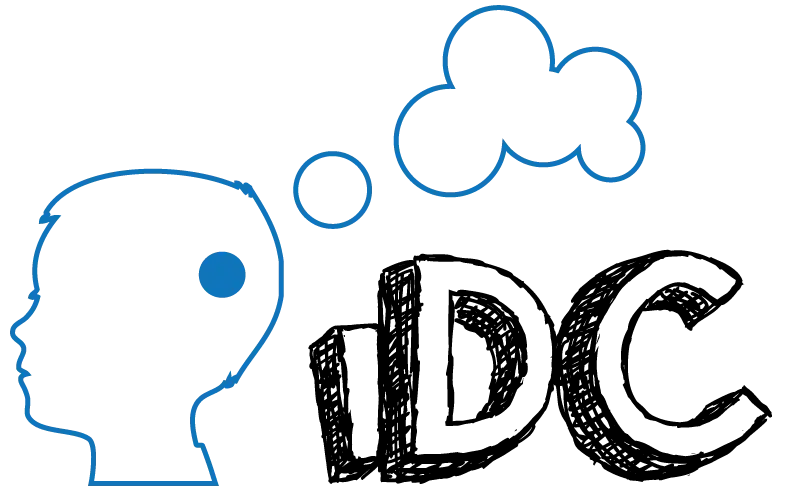 The iDC Editorial Team brings in a collective work experience of more than 25 years in diverse fields spanning from career counselling, management consulting, engineering, and technology to science, finance, and humanities. The team's key competencies are in research and analysis of careers, jobs, and industries. The team boasts a few best-in-class writers on careers and education.