According to the Ministry of Education & Science of Ukraine and our GoI (Government of India) there are over 18,000 Indian students in Ukraine, out of which 90% are medical students. Most students go to study MBBS in Ukraine's Kharkiv and Kyiv.
22,500 Indian students have been evacuated from Ukraine by the Government of India along with nationals from 20 other countries.

Attorney General for India KK Venugopal, 21 March 2022
Kharkiv and Kyiv, where most of Indian students in Ukraine are concentrated, are the 2 largest cities in the country with a joint population of ~ 5 million people. These 2 are among those areas experiencing maximum aggression, shelling and missile strikes from Russian troops in freezing temperatures.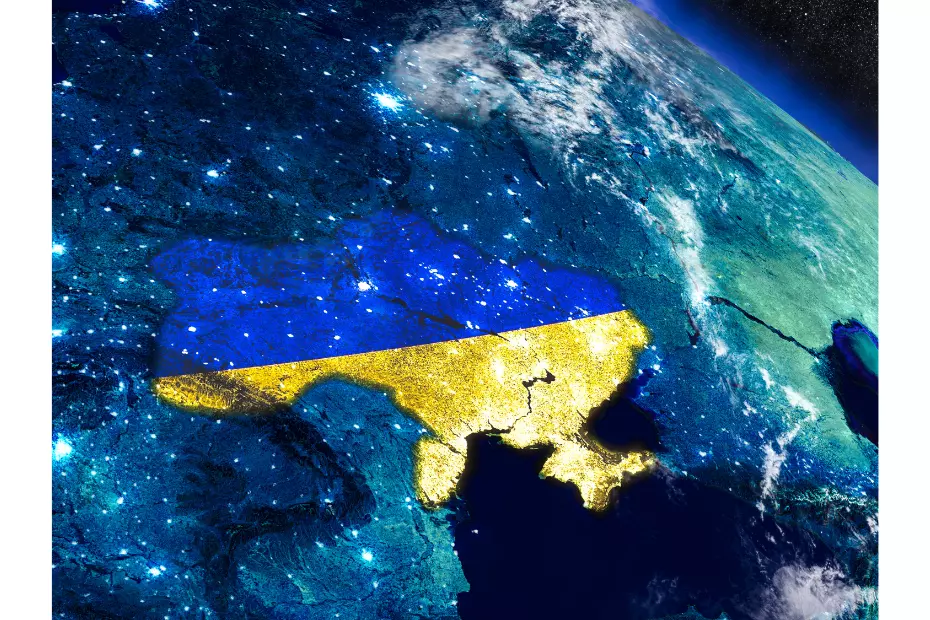 The Situation Now
According to the Global Competitiveness Report by the World Economic Forum, Ukraine ranks 13th in higher professional education.
In 2020, 24% of Ukraine's overseas students were from India. Although repatriation efforts are on, there are thousands still stuck in bunkers unidentified.
Ukrainian forces have so far managed to hold back the Russian advances and remain in control of Kharkiv and Kyiv, where most of Indian students in Ukraine are concentrated.
All Ukrainian men aged 18-60 are now conscripted to the army. Their women are all armed and equipped, making petrol bombs. The president has urged civilians to join in, as no military aid is reaching them from the world. No civilians can actually leave the country now. Foreign citizens are being repatriated somehow through Romania and elsewhere.
All government websites and Web-based frameworks are currently jammed because of Russia's cyber-attack. There's no way of verifying any data now.
Our Prime Minister Modi has also urged students to aim at studying medicine in national universities instead of abroad. He mentioned that most Indian students go to smaller countries to study, especially medicine. Ukraine similarly has a high migration rate.
The four countries viz, Slovakia, Romania, Poland and Hungary share Ukraine's western border, while Russian army are advancing from the eastern borders. Along with them, the Indian embassy in Georgia is also participating in evacuation efforts.
The MEA teams from Indian Embassies in these countries have reached their respective borders with Ukraine.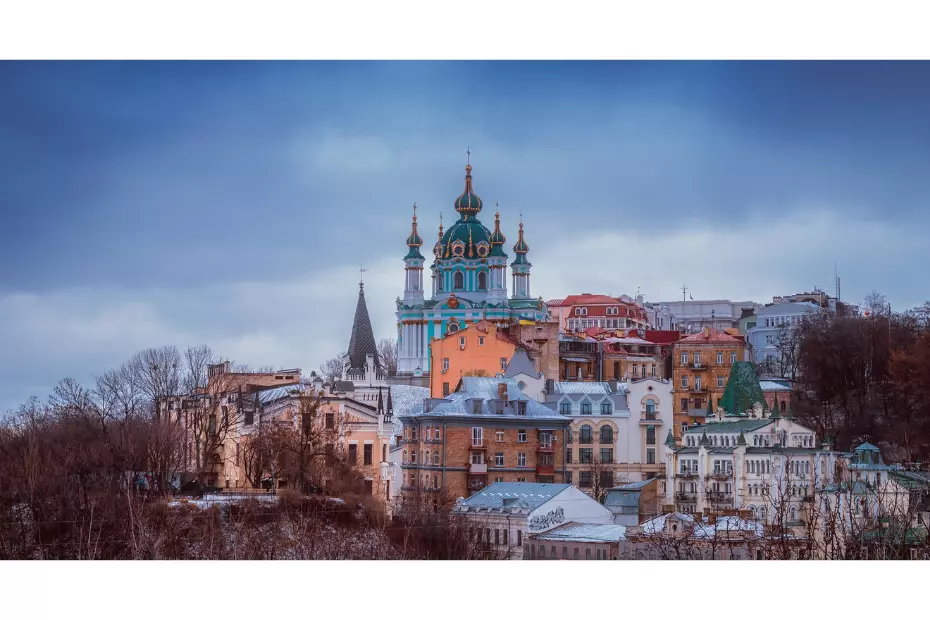 How many Indian students and emigrants from each state?
Ukrainian airspace is closed for civilian aircrafts now, which is why, the evacuation flights are being operated out of Bucharest, Romania. The Ukrainian government has also ceased to operate special flights for foreign nationals.
Air India is currently operating 2 flights to and from Bucharest. Our Foreign Secretary Harsh Vardhan Shringla has informed that around 4,000 out of 18,000 Indian nationals stuck in Ukraine have returned.
Chief ministers from various states are repeatedly asking the central authorities (S Jaishankar at the helm) for expedited repatriation efforts and to supplement their action with arrangements for food and other necessities for the students.
State
No. of students
Info
Gujarat
2,500
Kerala
2,320
Tamil Nadu
over 5,000
all the expenses for the return of students will be borne by the state
Maharashtra
1,200
Chhattisgarh
100
70 students, rest emigrants
Goa
not exactly known
Rajasthan
800
Himachal Pradesh
130
Haryana
2,000
Uttarakhand
85
Karnataka
346
Telangana
15
arrived in Hyderabad on Sunday morning, provided cab facility to reach home from the airport
Andhra Pradesh
170
arrived in Hyderabad on Sunday morning, provided cab facility to reach home from the airport
Puducherry
8
Odisha
1,500
West Bengal
1,000
a dedicated state control room has been set up to help them
Assam and Jharkhand
~ 100
Sikkim
20
A few smaller states and UTs
yet to share info
Source: Aggregated from various sources including Express Publications (Madurai) Private Limited. Total 12184. Indicative figures only. Several remain unidentified and unaccounted for, including many stranded passengers.
.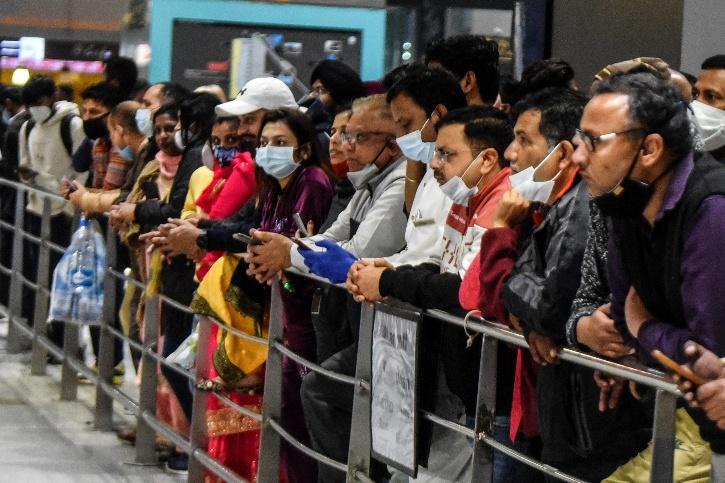 Evacuation & Repatriation Facts of PM's 'Operation Ganga'
The first Indian flight from Romania carrying 219 Indian students reached Mumbai on Saturday evening. The second evacuation flight from Bucharest (Romania) had landed in Delhi's Indira Gandhi International Airport at around 2.55am on Sunday, February 27, 2022 with 249 Indian students in Ukraine. The third and fourth flights have already landed the same day.
All transportation costs for repatriated Indian nationals being evacuated from Ukraine will be borne by the government.
Colleges in Ukraine are helping foreign students to get across the Ukrainian border and await their turn to enter Romania or Poland. Georgian ministries are also offering help during repatriation.
Indian embassies in Romania, Poland and Georgia are working hand in hand to make Operation Ganga a success.
Besides, several MEA officials in Hungary and Slovakia are also offering help to students arriving there through land borders.
.
Moreover, special flights of the Ukraine International Airlines (UIA) have also been carrying Indian nationals back here.
Another group of medical students had independently reached Delhi airport, taking Turkish Airlines from Kyiv to Istanbul and then to Qatar, and then from there to Delhi via Qatar Airways.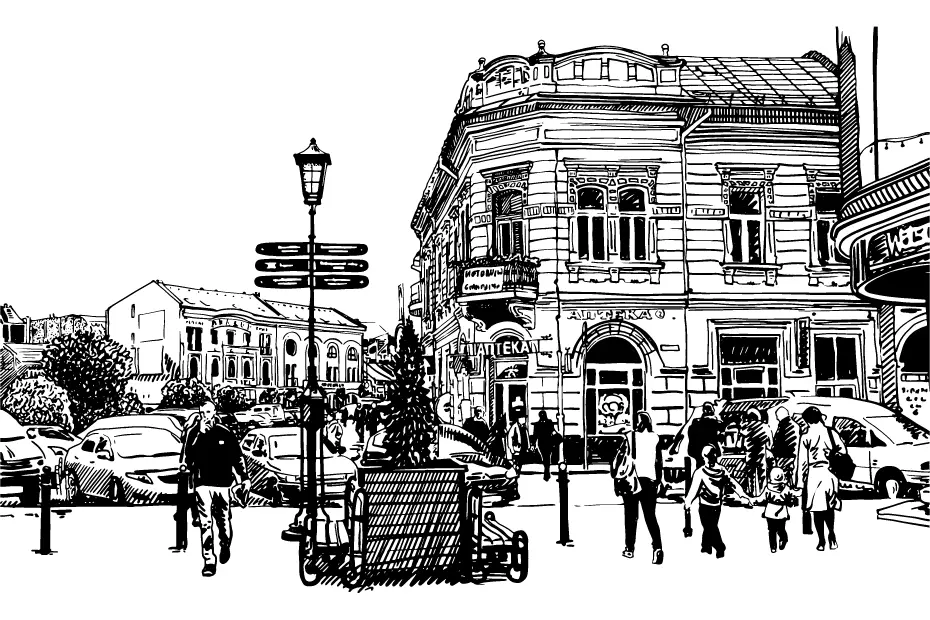 "We were around 250 students waiting to reach Romania, but now there is chaos at the Ukrainian border and thousands of students have gathered with an aim to return to India. I haven't slept for 4 days and yet, I'm worried because my friends are still stuck there. I have been receiving calls from their parents and all this is making me anxious."

Aarushi Mamgain, a third year MBBS student, a Dehradun resident
Hard-etched memories
Mamgain was among the second batch to be evacuated by Indian authorities and has safely landed. Some colleges and associated hostels have only started operating fully in the past week after COVID rules were lifted. Some students have just travelled to Ukraine as their classes have resumed and are finding it difficult to come back now.
On the other hand, some students are making independent efforts to fly out of the country. Earlier a flight ticket was sold for Rs 25,000 and is now available for Rs 75,000.
Monika, a resident of Chhattisgarh and a 5th year MBBS student, took a flight from Kyiv to Doha and then returned to Delhi. Since air tickets were quite expensive, she came to India taking other flights.
Students are made to wait at the Ukrainian border for hours. Some students had to walk at least 15 kms crossing the Ukraine border to Poland for boarding flights.
Most of them are made to wait at petrol pumps and then board a bus that drops them at Bucharest airport. It is a 7-hour journey, but the government is helping them with assistance and food wherever possible.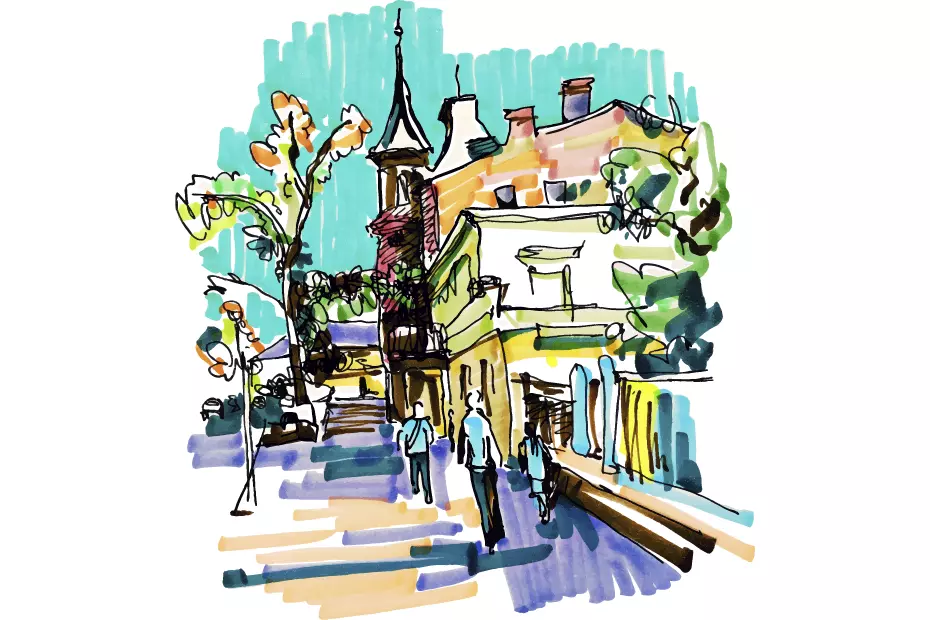 Why Indian students go to Ukraine for MBBS?
Eastern Europe is very popular among medical aspirants form India. Affordability makes Ukraine a top choice for medical students.
Hundreds of students every year choose medicine courses in Ukraine, China, Philippines and Russia as the universities there are cheaper than medical colleges in India.
Getting an entry into Ukranian colleges is a lot easier because of less competition.
The average fee to study medicine in a government college in India is ₹2 lakh but not many get admission. Private colleges, in India, charge anywhere between ₹10-15 lakh per year, which means at least ₹50 lakh towards fees for a four-and-a-half year course.
In Ukraine's private medical colleges the average fees lowers to approximately ₹3-5 lakh per year, which is significantly lower.
There is no entrance exam before admission and the medium of instruction in medical colleges is English
A Ukrainian medical degree is recognised world-over, including in India.
The number of medical specialties offered by medical colleges in Ukraine are also vast.
Ukraine ranks 4th in Europe for having the largest number of UG and PG specialisations in medicine.
.
Foreign-trained students from Ukraine must clear the Foreign Medical Graduates Examination (FMGE) exam upon their return to India.
The National Medical Council of India recognises degrees only from 5 countries — US, UK, Australia, Canada and New Zealand.
Doctors having graduated from any other country, besides above 5, need to clear FMGE.
Top 15 Destinations of Indian Students: Country-wise
United Arab Emirates
Canada
USA
Australia
Saudi Arabia
United Kingdom
Oman
New Zealand
China
Germany
Ukraine
Russia Federation
Philippines
France
Kyrgyzstan
.
Top destination countries in Europe
| | | |
| --- | --- | --- |
| Poland | | Romania |
| | | |
| Ukraine | | Belarus |
| | | |
| Bulgaria | | Georgia |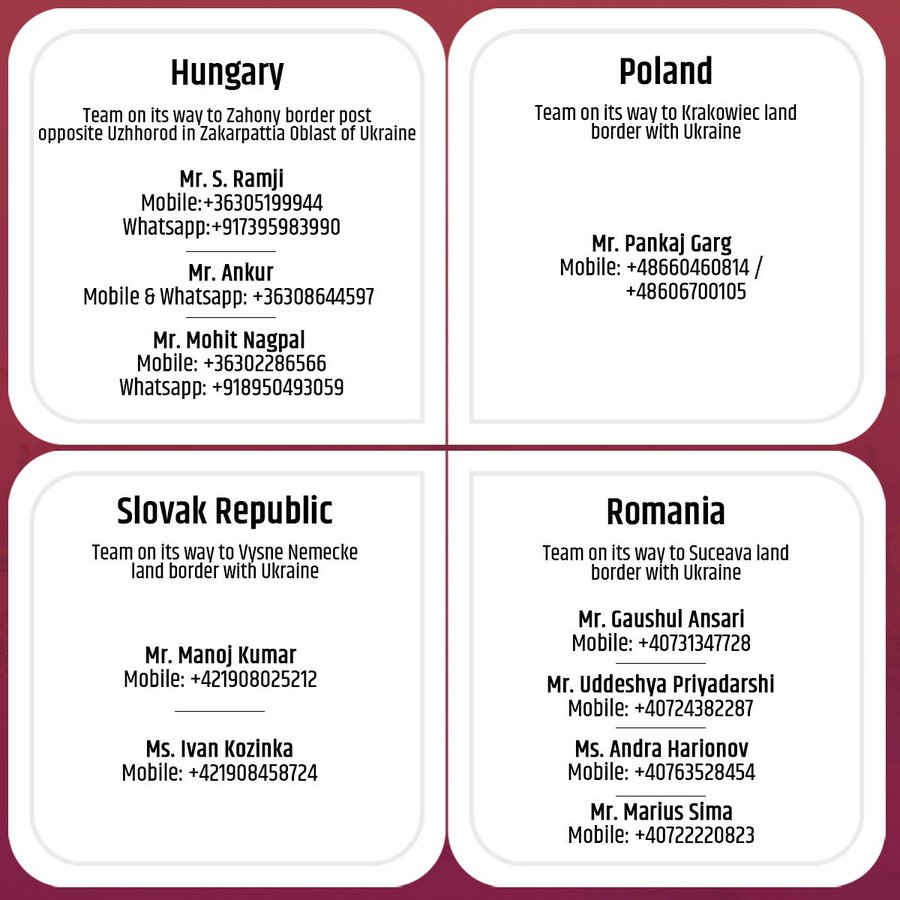 Top 16 Medical Colleges in Ukraine
Bukovinian State Medical University
DanyloHalytskyLviv National Medical University
Dnipropetrovsk State Medical Academy
I.HorbachevskyTernopil State Medical University
Ivano-Frankivsk National Medical University
Kharkiv National Medical University
Kyiv Medical University of UAFM, Kyiv
National Pirogov Memorial Medical University,Vinnytsya
O.O. Bogomolets National Medical University
Petro Mohyla Black Sea National University, Ukrain
Sumy State University, Sumy
TarasSheychenko National University of Kyiv, Ukraine
Ukranian Medical Stomatological Academy Poltava, Ukraine
Uzhhorod National University, Ukraine
V.N. Karazin Kharkiv National University
Zaporozhye State Medical University
.
Taras Shevchenko National University of Kyiv, Ukraine
Location: Kiev, Ukraine
One of the most prestigious universities in Ukraine
Specializes in diverse fields of knowledge & research areas
Most preferred option for medical aspirants
World rank is within 550 and is 3rd oldest university in Ukraine
MBBS Total Fee: 18000 USD / Rs. 1260000 (Approx.)
Bogomolets National Medical University
Location: Kiev, Ukraine
Regarded as one of the premier Medical University in Ukraine,
Excellence in academics and research
World rank is 4516 and country rank is within 21.
MBBS Total Fee: 33000 USD / Rs. 2310000 (Approx.)
Lviv National Medical University
Location: Lviv, Ukraine
Accredited for its historical and international environment in entire Ukraine.
The only university providing education in more than 90 PG courses
Considered to be one of the biggest and oldest medical universities in Ukraine
MBBS Total Fee: 29400 USD / Rs. 2058000 (Approx.)
Epilogue
The central government has launched a 24-hour helpline to assist Indian nationals caught up in the ongoing war. A 24-hour control room has been set up and the helpline numbers are +911123914104, +911123012113, +911123017905 and 1800118797.
Additional helpline numbers for Indians stuck in Ukraine: +38 0997300483, +38 0997300428, +38 0635917881, +38 0933980327, +38 0935046170.
Listen to Partha Satpathy, the Indian Ambassador to Ukraine.
This is the official page for notifications on Twitter.
Anyone can also send emails at this address: [email protected]
Country-wise data of Indian students studying abroad (2021, Rajya Sabha, Ministry of External Affairs)
iDreamCareer is attempting, in its own small way, to ease out the hardships faced by parents of Indian students. Our experts are always ready to help young minds like you from 9th class, 10th class, class 11, class 12 with an aim to select your most-suited career choices.
Also Read:
Recent Releases
.
.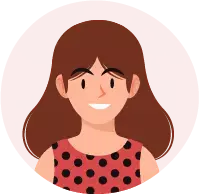 With a Master's in Biophysics-Biostatistics, Sreenanda acquired professional experience in computational proteomics of human molecules. She is currently working with the Research and Data Team at iDreamCareer.