A larger percentage of Indian students and parents rely on word of mouth when it comes to selecting a college. The only source of guidance they seek is the college brochure, which obviously does not inform them about the negative side or shortcomings. Another commonly used college selection process in India is selecting the college that your "neighbors" selected.
The belief behind this process is that, if a college is good for one kid, it'll be a good choice for every kid. This is the reason behind the rampant amount of dissatisfaction and stress among students, who find themselves studying in the colleges that don't cater to their dreams. College section could be an overwhelming and complex task, hence we have curated a total of six-pointers for you to help you choose the right college.
Selecting the right college is essential for every kid, it is regarded as the first sign of the kid's decision-making skills. Your college becomes a part of your identity for the rest of your life and you'll be judged based on it, every time you face a recruiter. But, college is not only a platform that propels you towards a good job, but it is also an important phase of life where the students receive an overall personality development and also polish their dreams based on the information and knowledge earned in the college. College is a portal that takes you from a student's life to professional life.
Hour after hour of practical classes, theory lectures, industrial visits, projects, and workshops are designed to hone your skills and widen your knowledge. A college that can provide you with the right faculty and infrastructure, can lead you towards a happy and stable future. If the college doesn't have all these, then you might regret selecting it all your life.
Now that we know how important college selection is, the next big question is, how do we go ahead and find the right college for us? The college selection process is pretty much like the cell phone selection process mentioned above. It is a multi-layered process, in which you have to start with a long list of colleges and then narrow down to 4-5 colleges in a stepwise manner.
The following are a few important things that you should consider while selecting a college.
Affiliation
First and the most important thing to check is the college's affiliation with the university. University accreditation plays an important role as every government and corporate job asks for a UGC approved degree. So, while shortlisting the college, just make sure that the college is authorized to grant a degree affiliated with a regular, full-time university.
Courses
While selecting a college, make sure that the course you are looking for is not only available but also renowned in the college. For example, if you want to do Mechanical Engineering, before selecting a college, check that mechanical engineering is available in the courses and the department of Mechanical Engineering has a good history of placement and has good alumnus. It is also important to check the recognition of all the courses offered by the college.
Faculty:
Faculty of the college and the department where you want to apply has a big importance in nurturing your skills and developing your overall personality. Nowadays, almost every college displays its faculty online. Try to research the faculty or get in touch with students who are studying in the college to get feedback about the college faculty.
Location
The location of the college plays an important role as it dictates the kind of exposure the student will get. While selecting the college give a thought to what kind of work opportunities the city and the country can bestow on the student. Every city is built around a different kind of business opportunity and it's very wise to be in a city which has better exposure to the course of our choice.
For example, cities like Hyderabad and Bangalore can be best for IT students, but if you want to pursue hotel management, colleges in Goa, Mumbai or Delhi will be best for you. In short, it's important to be in the right place at the right time.
Infrastructure
A college is much more than a classroom and playground. From laboratory to a library, playgrounds to the canteen, everything matters when we are looking at a long tenure. While shortlisting colleges, check whether the college has appropriate facilities and infrastructure to support the needs of the course.
Placement
The primary aim of studying in a college is securing a good job in a renowned company. What can be better than a college helping its students to get jobs in companies verified by them? Placement cell is an essential facility that every college must-have. While selecting the college, check the placement history of the college and then decide on the college.
Conclusion
All these factors and many more like scholarships, fees, industrial visits, etc. come into play while making the right decision. It's important to start preparing the college list right after you finalize the course and country. The perfect time to start the process is when the student has reached 12th grade.
This process needs a lot of efforts and experienced guidance helps in making the process easy. Since the inception of college and career guidance, we have seen students getting helped by the counselors, and now more and more students, with the help of counselors, take the right decision. A counselor can help you in many ways, starting from helping the kid understand the right career and course choices based on his/her strengths and weakness to creating a college shortlist best for the student.
As Bill Cosby said, "There is a time and place for everything, and it's called college". College can be your worst decision or the best time of your life, it only depends on how much effort you put into finding the one that will provide you the right platform to reach your dreams.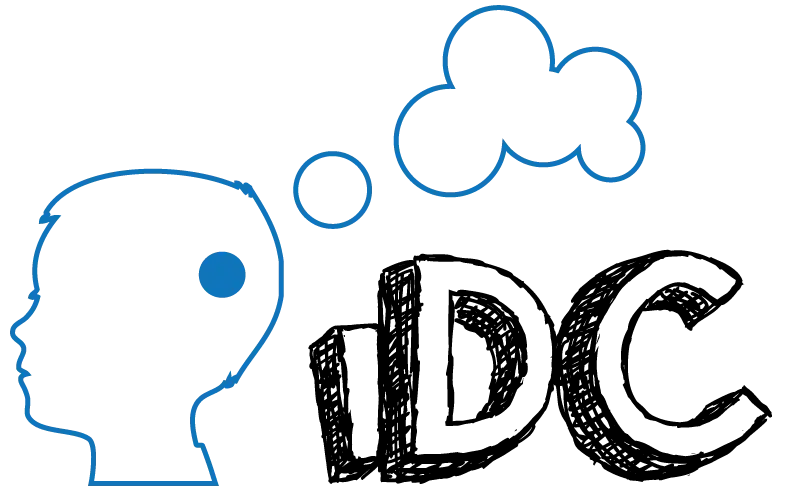 The iDC Editorial Team brings in a collective work experience of more than 25 years in diverse fields spanning from career counselling, management consulting, engineering, and technology to science, finance, and humanities. The team's key competencies are in research and analysis of careers, jobs, and industries. The team boasts a few best-in-class writers on careers and education.