We live in a highly competitive era where all our career choices and our efforts determine the quality of our life in the future. The competition is increasing every day and has even engulfed the courses that were once called non-conventional. With this, the importance of proper career guidance and counselling can not be overlooked.
A few years back, the largest number of students used to compete for mainstream courses like engineering, medical sciences, commerce, etc. other courses like arts, fine arts, hotel management, etc. were opted by selected few and hence getting admission was not a big deal. Today, even these courses have become hard to get and one has to compete with many students to get admission.
The competition has become so brutal that there is no scope for mistakes in career. One small mistake can push you behind in the race towards your dreams. Nowadays, the career choices reflected by your resume is seen as the first impression of your decision-making skills. Hence, even a small, wrong career step can leave a bad impression.
Today students are expected to be clear about their dreams and the career path leading towards it. This creates a lot of pressure among students and their parents who find themselves in a dilemma while choosing the right career. Professional career guidance service has come as a rescue for the students and parents. A good career guidance professional, not only directs you towards your dream but also gives you an end to end support in all the steps involved in it. With the number of colleges and prospective courses available, it is important that a student gets college and career guidance to find a better career.
Problems faced by students and parents:
Lack of self-awareness: Your career choices should be your mirror image, you are the biggest ingredient for a successful career and hence it is very important to understand yourself before choosing a career. Unfortunately, a lot of students lack self-awareness and many times choose a career that doesn't match their capabilities. Students might choose a college or career that is chosen by most of the people around, but it is not certain that it will be the best choice for them.

A plethora of Options: Electronics or Electrical engineering? Astrophysics or Astronomy? India or abroad? VIT or BITS? Confusion is bound to happen when you are surrounded by so many career and college choices. Finding the best college for the right career is even more difficult than finding a needle in a haystack.

Facts Vs Propaganda: The internet is full of misleading information and it is easy to get misled by them. Many colleges make certain promises for advertisements or propaganda that are misleading and lots of students fall prey to it. It becomes very difficult to extract facts out of the propaganda. For instance, when a college proclaims 100 % placement, are they speaking about campus placement or outdoor placements, what is the average placement? These questions are rarely addressed in the college brochure.

Paper Puzzle: Filling the admission forms for colleges is almost like solving the toughest crossword puzzle. Once the student succeeds in shortlisting the colleges, then comes the herculean task of going through the admission and form filling procedure. Every college has a different admission procedure and requirement. There are many clauses and deadlines involved in the process and it becomes very difficult to keep a track of all of them. Missing one small deadline can result in losing a big opportunity.

Sands of Time: The admission process deadlines are like sand clocks, the only problem being there are so many of them that if you try to hold one, the other might slip away. Many students do a big blunder of waiting for the results before applying. While most of the top college admissions start even before the pre-board exams. This makes the student lose out on many good colleges.

My Way and No Highway: Your neighbor's son or daughter got huge success by choosing a certain career or college? It is not necessary that the same formula will apply to your son or daughter. Every kid is unique and has unique strengths, weaknesses, and requirements. When students get into a career or college that is not suitable for them, they might find it difficult to cope up with it and this might take them away from the success they deserve.

How Does College and Career Guidance Help?
There are a number of career options after 12th class. But the real challenge is to select the right one for you. Career guidance help students understand their strengths and weaknesses and then match them with their skills and interest so that they get the best suitable career choice.
One wrong choice can not only cost a lot of money but also amount to waste of some precious years. Professional guides use modern scientific techniques like Career Assessment Test, etc. to find out the student's strengths and weaknesses and then use these results to find a college or career.
When dealing with a lot of options, the most logical solution is the process of strategic elimination. Professional career and college counselling help in narrowing down the options so that finding the right career or college becomes easy. Professional counsellors also empower you with certain information that is not available to general people. They deduce the facts about colleges or courses out of the advertisements so that the students don't get misled.
College and career counsellors keep a track of the form filling process for all the colleges. They guide the students and parents on how to deal with the form filling procedures and remind them of the deadlines from time to time so that the college admission process goes down smoothly. Most importantly, counsellors help you understand the uniqueness of the student and help in devising a unique career path specifically for the student so that he/she gets the most conducive atmosphere for steady growth and success in life. With a defined career path, the student gets the maximum output for his/ her efforts.
To sum up
Like I said in the beginning, it's our efforts and career choices that determine the quality of our life in the future. College and career guidance can help you effectively in the career choice part, but there are no alternative efforts. When career guidance is fused with hard work, determination and perseverance can ensure a smooth path towards one's dreams.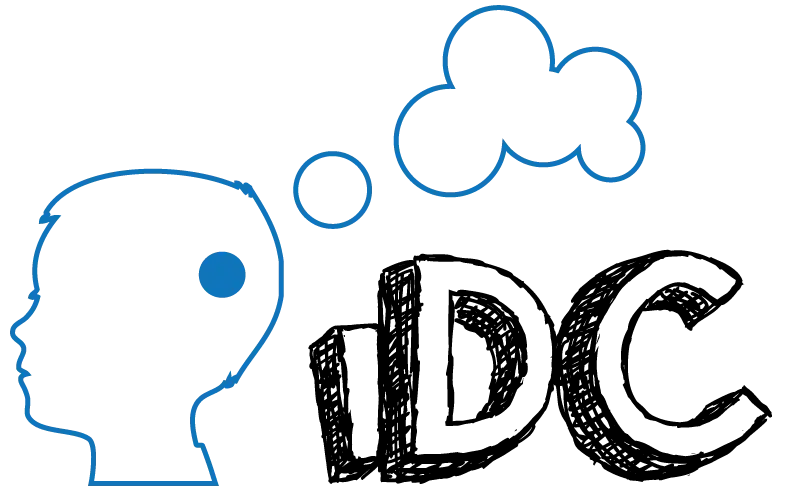 The iDC Editorial Team brings in a collective work experience of more than 25 years in diverse fields spanning from career counselling, management consulting, engineering, and technology to science, finance, and humanities. The team's key competencies are in research and analysis of careers, jobs, and industries. The team boasts a few best-in-class writers on careers and education.