Are you feeling that your career has ended before it began, just because you couldn't make it to your dream college? Do you think if you haven't made it' into the top ranking colleges your future will get spoiled? Do you feel lost and hopeless due to the competition out there, the huge number of students competing to get into the top institutions? You think you can't be successful in your career just because you have enrolled in a mediocre college? Stop right there with these never-ending questions and read on further…
The never-ending thirst of homo sapiens in this ruthlessly competitive world compels them to become trapped in the net of culture, and become a puppet in the hands of societal norms and pressure. Indian students have to dance on the flute of an Indian education system that has its own drawback; here marks are the major criterion for being stamped as an ideal student, regardless of the practical ability of the student. Do scoring well, grades prove the real test of knowledge and ability?
No matter what your answer is, but yea kudos for the brainy kids who might have xeroxed the entire book in their head and scored 99%; as nobody appreciates the real excellence on-field and people still cling on to the magical scores on answer sheets.
With growing competition, the trouble doesn't end with just getting good grades at school; you now need to struggle to get into the top colleges and institutions as the prestige of your parents is dependent upon you and your selection of college.
Almost all the career fields have a quality check before permitting any student to become part of a reputed institution, so those of us who fail to score good marks or crack the entrance test have to compromise and settle for the lesser attractive alternatives or choose distance learning options or vocational schools.
Now it's quite reasonable that parents and students expect the best of everything for them however it's not practically possible for everyone to get a seat in IITs or IIMs. Every institution has certain limitation and it cannot grant admission beyond that capacity.
Here the capabilities of good luck come into play and decide the fate of an individual. If you weren't fortunate enough to get through the A list institutions, in spite of your hard work then don't get disheartened as when a door closes, a window is opened. Just move on and get admission in the next best college, even though by your standards it may seem like a mediocre or not so hyped college, but it can be your savior.
We all know that population growth has led to the opening of many educational institutions that may or may not qualify among the most sought after options. The basic difference among the top grade colleges and the mediocre ones is in terms of faculty, infrastructure, quality of students, opportunities, placements and so on.
In other words, an institution gets labeled as Top or Mediocre based on the quality of the finished product that they yield. So the deciding factor of whether to stay among the top or mediocre label is entirely dependent upon students and management of the college. This clearly reveals that this is just another game in the competitive world where the ball is not stable and can jump to another court, as and when the situation changes.
The true colors of success depend upon the talent and experience of an individual and not necessarily on his degree or branded college. No matter from which esteemed institution you study, ultimately it's a leap of faith that may or may not be positive for you. Here we realize the power of practical work experience, also mentioned in an article in The Guardian where the author highlighted the importance of experience over degree.
The study of 500 employers found that, when hiring graduates, almost half were looking for relevant work experience, a good work ethic and a degree subject relevant to the job. However, only one in four employers were interested in the class of degree, while even fewer were worried about a university's reputation. This sounds good and relieving news for mediocre college students who can excel in their field by attaining practical training and exposure along with the course.
Paid or unpaid internships, apprenticeship, article-ship or co-operative work placements are few of the options that may help you to develop a strong portfolio and bridge the gap between degrees vs. experience war. Formal education is surely a necessity yet the importance of field experience can't be ignored. Here we are also offered an easy midway of skill set focused education while continuing the onboard job. The idea behind Distance learning is earning and studying at the same time, and productively implementing the theoretical teachings on the ground and conducting an on-field experimentation and reality check for ourselves.
If you are still a victim of the education and success trap and burdened under the life-long dreams of your parents then by trying the road less traveled and altering the conventional norms, you can eventually create your own distinct story.
Mr. Raja Khanna, who is presently the Chief Technical Officer of Net MG Consulting Sdn Bhd in Malaysia working since 2003 had done his graduation and masters in mathematics from Sri Guru Ram Rai College in Dehradun. At that instance in 1996, he too was skeptical about his future success due to choice of mediocre college but today in 2014 after 16 years of continuous effort and hard work he leads the IT department of the top IT service company.
Not just the regular degree-holding students from B-grade colleges but Mr. Shivam Anand who is still pursuing his Bachelor's in Commerce from DAV College in Dehradun through correspondence is the Sales and Marketing Coordinator of the Euro Trading Events Company in Dubai and is creating wonders in events and advertising field by his unique flavor of creativity and hard work.
Your idea for success may be different from your set of principles and norms but at the end of the day monetary earnings are a major factor, and if you somehow get on the right track of success then nobody bothers about the path you chose. When Bill Gates dropped out of Harvard i.e. a top dream college and even failed in his business venture; people might have commented and mocked on his failures as nobody was aware about the birth of Microsoft.
Moreover, Mr. JRD Tata of the Tata Group of industries could not even materialize his dreams of higher studies and a tenth passed transformed the $100 million group in 1938 to $5 billion corporate houses by the time he passed his reins to his successor.
These live examples provide a new definition of success that is achieved by pure hard work and experience, which are not instructed in top branded colleges but come in an individual through his passion and charisma for learning. You may be weeping for your dream college and for being associated with a brand but relax and take a chill pill as your talent is your asset and nobody can take that away from you.
As Napoleon said, Most great people have attained their greatest success just one step beyond their greatest failure.
By Meenakshi Ahuja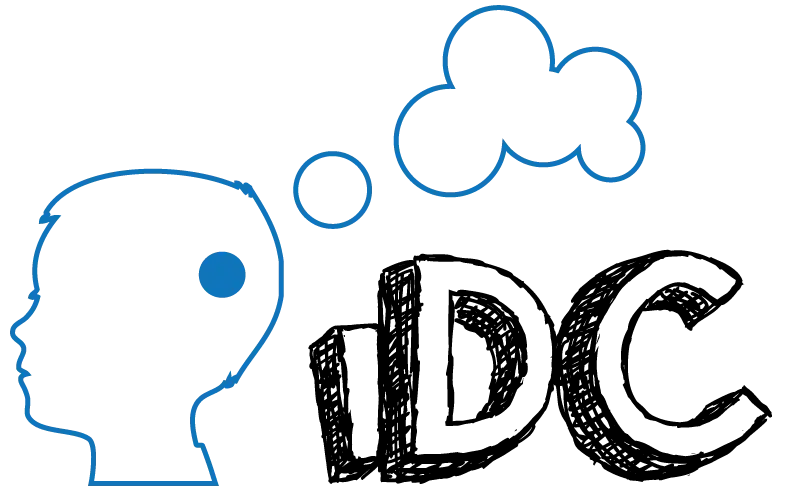 The iDC Editorial Team brings in a collective work experience of more than 25 years in diverse fields spanning from career counselling, management consulting, engineering, and technology to science, finance, and humanities. The team's key competencies are in research and analysis of careers, jobs, and industries. The team boasts a few best-in-class writers on careers and education.