According to surveys and studies conducted by prestigious institutes such as AIIMS and Christian Medical College (CMC) data points to a very appalling statistical fact that should be enough to act as a wake-up call for students and parents all over the country. The blog talks about the rising numbers of student suicide all over the world and discusses how we can put an end to it!
In 2014, failure in examination alone has caused 2403 student suicides in India, not to mention other career-related suicides. Another appalling statistical study conducted by the NCRB or the National Crime Records Bureau that we wish to present in the light of this article is that of Kota – the revered student town for IIT aspirants.
According to the report, a whopping number of 45 student suicides were recorded in Kota in 2014 alone for career-related issues. This was an increase of over 60% to that of the previous year. Nowadays, student suicide cases appear as routine news, almost one every week. One of the biggest reasons for this lethal and upsetting statistical estimate of student suicides is the overwhelming pressure that society, as well as the educational system of today, has put on students who have set off on their career path.

A concerning state of events

One such incident is related to the tragic story of a 17-year-old student named Kriti Tripathi, who committed suicide by jumping off the top of a five-story building in Kota where she was residing with her family. In her suicide note, she stated that one of the main reasons that drove her to take her own life was her inherent life situation, which included her parents and a stringent & biased societal view. She also urged in the note to the government of India & HRD ministry in specific to shut coaching institutes.
"They suck", she wrote.
Kriti, like countless other students around the country, may have been interested in art, sports, music, or any other extracurricular activity which helped her embrace her passion and made her feel blissful while practicing it. On the other hand, due to the immense pressure from her parents as well as societal bias towards economic and educational success, she was forced to take up engineering, a field that she was not at all interested in. Securing a position in some of the top IITs in India, Kriti might have made her parents proud of her. On the other hand, after learning the course material she was sure that this field did not inspire her or ignite her passion at all.
The Problem
But, why suicide you may ask! The answer to this problem lies in most of the households as well as the educational institutes in India. The immense pressure that is put upon children by their parents to pursue a career that guarantees their financial future has turned into a mode of mental torture of the modern century.
The constant and consistent pressure on the students to take up courses and career choices, without taking into consideration the inherent capacity as well as the ability of the child itself, is causing students to feel completely out of place with their own needs and aspirations in life. In a world obsessed with material progress and economic success, the overall importance of personal choice and self-exploration has been neglected over the constant need to prove oneself at examinations and career choices.
This has given rise to an epidemic that is sweeping the nation by the hundreds and thousands. This epidemic is the herd conformity which is seen amongst students all over the country, where the only legitimate and worthwhile career choice that is considered for students is either to take up engineering or the medical profession as a career choice.
The epidemic has been caused by considerable social bias as well as the overall influence of educational institutes, which essentially look to exemplify these professional choices over others due to the overwhelming degree of economic stability that has been associated with these professions. Not only is the number of student suicide in India alarming, but there are cases where students are depressed and more likely to commit suicide.
The Solution
The need of the hour is to understand and witness the consequences of this particular epidemic, one of which is seen in the statistical estimate which points to the fact that India is ahead of North Korea in terms of the sheer number of student suicides, even though North Korea is a militarized dictatorship that forces similar educational policies upon students.
The herd conformity can be seen everywhere in society, especially when your friends and parents ridicule you for taking up an alternative career choice that goes beyond the limits of normal "accepted" professions such as medicine and engineering. What these people do not seem to understand is that the overall state of the educational system itself has deteriorated to a large extent owing to this educational epidemic of today.
According to a survey conducted by a business magazine recently, it was seen that only about 25 percent of students among engineering graduates are equipped and worthy enough for taking up job roles and responsibilities in the field of engineering. Do you know why this is happening? The reason is that most of the students in engineering institutes are only there owing to the immense pressure from their parents and their colleagues to take up the course.
More than 50 percent of the students usually fail in their examinations or barely make it through by rote-learning concepts instead of passionately learning about them and understanding them from a practical perspective, which is the very essence of education itself. On the other hand, educational institutions themselves are turning a blank face towards this epidemic due to the overwhelming business that they are able to channel due to this herd conformity. At the same time, most engineering institutes are not nearly equipped to give students an environment that can help them learn and grow.
A career choice is a make or break situation for a student's life. In this type of decision and scenario, it is important to understand that instead of giving in to societal pressure, peer pressure and personal motivation of status, parents have to consider the choices, capacity, and the overall aspirations of their children first and foremost.
Conclusion
By empowering a child to take his or her own decisions as far as a career choice is concerned; parents are enabling them to take control of their own lives and thereby, helping them secure a future for themselves.
By enabling students to make this choice, parents and schools are increasing the sense of self-confidence and independence of the children themselves, which makes them much better adults than being driven around like cattle. We at iDreamCareer.com help you be the change, embrace the freedom of choice, and create your own path by embracing your own aspirations and dreams.
The career aptitude test of iDreamCareer.com would be a good start to boost the creativity and interests of your kids.
Call 9555990000 to understand how career planning works and to schedule a session with our Career Planner.
ALSO READ: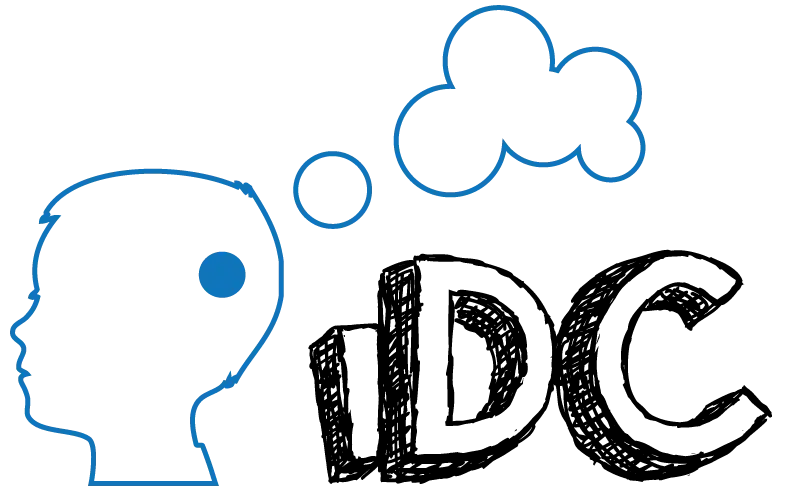 The iDC Editorial Team brings in a collective work experience of more than 25 years in diverse fields spanning from career counselling, management consulting, engineering, and technology to science, finance, and humanities. The team's key competencies are in research and analysis of careers, jobs, and industries. The team boasts a few best-in-class writers on careers and education.