Recently in a discussion on television, scientists were debating about the brand new innovation; Parents can design the child as per their wish. So apart from education and career, parents can now decide and design the physical appearance, capabilities, and interests of their children! Give me a break!!!
So hey you little embryo, better be cautious as the deadly competitive world is waiting for you to become another puppet, struggling to fulfill its desires. Sounds bizarre.
The all-time keen parents keep a strong watch on their kids from day one to explore their hidden talents and frame a huge list of career opportunities for them. Kids need not worry about their choices as the pre-decided verdict will be based on them as soon as they grow; the only choices perhaps would be either they can fight back or consider it as Ma-Baap ka Sapna and succumb to the emotional pressure.
So in case, you are one of those rebellious kids, then numerous out of the box career options are waiting for you. Just zoom in the lens of your eye to pick the most suitable option and be a success story!
A career in Baking
Are you fond of the tempting aroma of baked bread and muffins? Do you love to experiment with food; offering versatility to your taste buds? Are you creative enough to attract people by a variety of aesthetic and delectable presentations? And the most important one, are you patient enough?
If all the above are yes then Baking is an appropriate choice for you. Gone are the days when it was just a hobby; now you can be a reputed well-known baker in a classy hotel or even go ahead with your own bakery house. You don't require any particular degree to pursue your passion for baking; just an apprenticeship and work experience will be enough. But if you are passionate and wish to be one up, you can pursue a degree and certificate courses from colleges in India or abroad – Institute of Baking and Cake Art, Bakery Technology Institute, Culinary Academy of India, etcetera to name a few. So raise your spirits and progress smoothly in your baking journey by experimenting and familiarizing with the managing skills.
A career as Yoga Instructor
A tiring, monotonous and competitive life leads to an exhaustive state and achieving peace of mind and soul is the only thing you wish. As per a report by TOI, many professionals have given up their mainstream careers and opted to become yoga trainers – software engineer Anand Patil and aircraft designer Bhanu Muthalur are among those few who decided to take the leap quite willingly. So if you are someone who believes in a healthy mind and body and can inspire others, then yoga is the best career option for you.
This career option is for those who are passionate about fitness at all levels, so initially don't expect much in monetary terms. However, there is flexibility in this career, you can choose to manage it with your existing career in the beginning and as your experience and qualifications increase, you can be a specialized yoga instructor practicing various key styles like – Hatha yoga, Vinyasa Yoga, Ashtanga Yoga, and Therapeutic yoga. Depending upon the focus and personality, your eligibility and experience, numerous certificate and degree courses are available in India and abroad to strengthen your interest into a full-time career.
A career as Blogger
The virtual world is a stage to outshine as a protagonist among numerous characters and rule over your audience. Imagine if your observation, creativity and imaginative thoughts become your source of bread and butter. Doesn't this sound awesome to you?
If you are a passionate writer and possess basic knowledge of social media and public relations, then here you go, as the world is waiting for you to groom yourself as a blogger. Blogging is a versatile career opportunity that doesn't restrict the blogger; on the contrary, it provides freedom of thoughts, words, and genre. This field of writing was quite unheard of a decade back but not anymore and you do get paid. You can work on it part-time or full-time, create your own online presence by sharing your thoughts to the world wide users and gets connected with those who have similar area of interest as yours, thus leading to the creation of a powerful community. This career field never binds you and offer freedom of working hours and location preferences.
A career as Wardrobe stylist
The longing for being appreciated for perfect attires suitable according to the occasion is usually present among all of us. We don't need to be a celeb to create style; style is just that distinct flavor that you create through your conceptualizing skills and a life-long love for clothes. Are you an avid glamour magazine reader or love to be up-to-date about trendy fashion? Are you the one to decide the attire for all your near and dear ones on any occasion? Are you creative in mixing and matching footwear, accessories & clothes? Do you believe that the way one Dresses Up matters?
If all this is available in you then break the barriers and shine out as a legendary wardrobe stylist for a retail store, fashion event or for individuals. Be an eager observer focusing on the psychology of your client as attire is a reflection of our personality. So by just pursuing a short term course in fashion styling or even a full-fledged degree in fashion designing or fashion merchandising you can begin your journey as a wardrobe stylist. Over time the experience you hold and an innovative portfolio will decide your true fate. Involve yourself in this glamorous industry and be associated with fashion organizations and fashion shows as they help you to widen your horizon and be determined in your style patterns.
A career as a Life coach
If at the time of grief and failure, somebody comes as an angel in your depressed life and motivates you to overcome the past loss, then you may consider that person as a messenger of God. Doesn't it sound like a divine social work to help others with their messed-up life and guide them?
So if you possess the feeling of empathy and excellent communication skills along with a tinge of understanding human psychology, then an amazing option of becoming a life coach is present in the market. You need to be an excellent listener and communicator combined with sensitivity and patience to understand and analyze before giving the right direction.
Various key areas like business, career, relationship, spirituality, life balance, and many other conflicting and confusing situations are there to be dealt with. Basic education and general degrees in the field of counseling, social work, teaching, and human resource management can be an extra advantage to become a life coach. Certain organizations like the International Coaching Federation and the International Association of Coaching offers you certificate courses in this career.
Apart from educational qualifications, work upon your inner self and try to bring the change you expect in your clients. Understand your clients' needs, be as flexible and patient as you can and explore your true self to excel in this creative and satisfying field.
Conclusion
The above career options are just an epitome of creative upcoming options which can help you to explore your hidden capabilities. They can be pursued at any point in life because your experience and skills provide you a new direction in this complex life. Be focused and have faith in yourself to shine like a star in this huge galaxy.
By Meenakshi Ahuja
ALSO READ: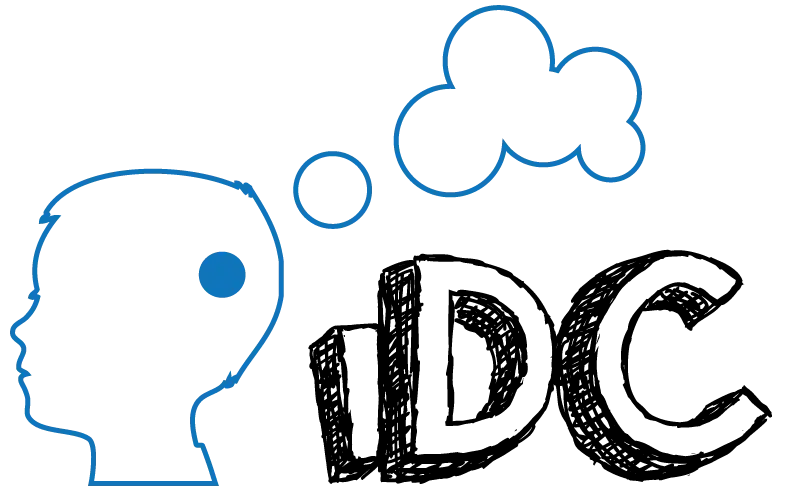 The iDC Editorial Team brings in a collective work experience of more than 25 years in diverse fields spanning from career counselling, management consulting, engineering, and technology to science, finance, and humanities. The team's key competencies are in research and analysis of careers, jobs, and industries. The team boasts a few best-in-class writers on careers and education.