The quickest insight of the changing trends of career options in the 21st century can be gained simply by looking at the careers followed by Ranbir Kapoor in most of his movies. From a photographer in 'Yeh Jawaani Hai Deewani' and 'Wake up Sid', a filmmaker in 'Roy', a musician in 'Rockstar' to a game designer in 'Bachna Ai Haseeno', Ranbir has chosen some popular unconventional career options in his movies.
Although the career decisions made by the characters played by Ranbir Kapoor cannot be a career guide, as he has also played a car thief in 'Besharam' and a stylish jalebi maker in 'Ajab Prem ki Gazab Kahani'. However, this gives us a good idea about the emerging acceptance for unconventional career options.
Change is the only constant of nature! What was unconventional yesterday is today a commonplace thing and tomorrow will be obsolete. The same stands relevant for career options too. There was a time not many decades ago when engineering was unconventional and very few students enrolled in this course. In that era, teaching was the most conventional career option and students willing to pursue courses like engineering and medicine had a hard time convincing their parents and relatives.
The scenario has completely changed today; Engineering and Medicine are the two most conventional career options and 4 out of 5 students want to pursue these courses. The scenario is changing again and students are looking for alternative career options.
Thinking Out of the Box
Conventional career options are not meant for everyone. Some people crave careers that suit their interests and ambitions. On the other hand, conventional careers have huge competition and low success rates. The competition is so high that many graduates of the conventional courses have to look for jobs that don't comply with their education. It is sad but true that thousands of engineering graduates, unable to secure a job, are applying for Group C and Group D jobs in government exams.
Many times conventional career options also fail to give you the creative space and many people end up feeling like inconsequential cogs in a machine. In other words, they fail to find a reason to get out of bed every morning. All these factors are prompting students to think out of the box and look for some career options that are tailor-made for them.
Although unconventional career options have proved beneficial for many people, it is not all bed of roses; there are many challenges in unconventional career options too. Some common challenges for the people opting for unconventional career options include lack of guidance, very less exposure, struggling against the established norms of the society, lack of proper platform to showcase your worth, etc. However, with hard work and diligence, one can ensure sky-high success in unconventional career options and the biggest benefit is the amount of work satisfaction that one can earn here. Let's look at some leading unconventional career options:
1) Accessory Designing
'Making The World Beautiful, One Accessory at A time'
Accessory designing is a branch of Fashion designing which has emerged as a popular career choice in India. Initially, it was considered a career option only for girls but today many male students are applying for this course. The credit behind this overwhelming acceptance of this career can be credited to famous designers like Sonali Dalwani, Eina Ahluwalia, Suhani Pittie, etc.
Accessory designing is a great course for the creative ones, who can visualize their imagination and express it in their creations. With the advent of globalization and the rise of the middle class, Indian society has gradually become fashion conscious. Accessories are an important part of fashion and include anything from headgears to watches and bags to shoes. If you know the difference between a fedora and a cloche or can easily distinguish between a frame and a tote, then you might find this course interesting. Although a fresh graduate has to work hard to earn a reputation in the industry, once you become famous, there is no limit to your fame and remuneration.
2) Fitness Trainer
'Making a Fit Country, One push-up at a time'
Remember the time when the tailor used to say with a smirk on his face "Baba thode healthy hai"? Well, the concept of fitness is changing fast in India. The same mom who used to fight huge battles to soak your chapattis with ghee, today asks you to wake up early and go for a jog. Even the sugar-filled morning tea has been replaced with the tasteless green tea. But why? Having the best accessories is not enough, you have to be fit to look your best. In a nutshell, India is becoming Fitness conscious and there is a huge rise in the demand for good fitness trainers.
Gone are the days when you could see Bollywood stars like Govinda and Rani Mukherjee, who used to dance with confidence with their family pack abs, today's stars have 6 pack abs or zero figures. There are some famous fitness trainers behind this transformation like Manish Advilkar, Prashant Sawant, Abbas Ali and Satyajit Chaurasia. Although there is no fixed path to become a fitness trainer, one can pursue Physical education followed by some important certification like ACES, Reebok, ACSM, and Progressive Fitness. Your personal fitness is your biggest certificate. If you are looking for a desk job, this field is not for you.
3) Stand-up Comedian
'Spreading Laughter, Pun, Joke at a Time'
Those who have a bad taste for accessories or the ones whose notion of fitness is having a low-fat yogurt after a full 5-course Indian meal can become a great inspiration for stand-up comedians. Recently India has seen a huge rise in stand-up comedy. It has risen from the television domain and has entered the online domain through Youtube.
Even the content of the comedy has changed over time; comedy is no more the rib-tickling slapstick humor, the content of today's comedy is a well-educated satire on the political and social surroundings. The last decade has seen the rise of some great stalwarts of stand-up comedy in India. We have comedians like Veer Das, Raju Shrivastav, Aditi Mittal, Vipul Goyal, Tanmay Bhatt, Arunabh Kumar, Biswapati Sarkar, etc.

How can you become a stand-up comedian? Well, there are no fixed routes to become a stand-up comedian. You can be an IIT graduate, an employee of an MNC or a roadside chaiwala. If you know how to make people laugh, this career is open for you. However, the recent trends in stand-up comedy require a deep understanding of social trends and the ability to think creatively to present people what they know in a humorous way. If you were the kid who used to always stand out of the class due to your constant funny remarks, then this can be the best career for you.
Also, read: How to Become a standup comedian
Conclusion
The secret to success in life is finding the career option that suits your interests and personality, regardless of whether it is a conventional or unconventional career options. Good careers don't only pay the rent but also make you jump out of your bed every morning. If you think you are not made to be in a conventional career, do not be afraid to think out of the box!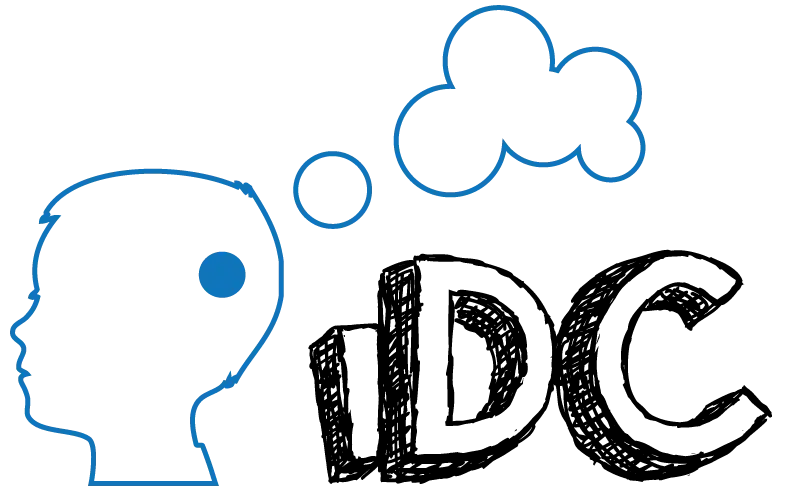 The iDC Editorial Team brings in a collective work experience of more than 25 years in diverse fields spanning from career counselling, management consulting, engineering, and technology to science, finance, and humanities. The team's key competencies are in research and analysis of careers, jobs, and industries. The team boasts a few best-in-class writers on careers and education.