Do you want to understand how and why websites, web applications and mobile applications are designed the way we see them?
If you are creative, imaginative, technically inquisitive and most importantly, persevering, then a career in web designing may be a good choice for you.
Web Designers create the layout, colour scheme and the general strategy of a website and web-applications. They may also determine the software and hardware required for doing so. They are also involved in maintaining and modifying existing websites.
What is Web Designing?
Web Designing deals with the layout, colour scheme and the visual design of a website for desktops, laptops, mobiles, and other devices. Web Designers also design other interfaces such as mobile user interfaces.
In fact, most of the design that web designers produce needs to be responsive. Responsive means that the web interface will open without any issues on desktop computers, laptops, tabs and mobile phones of different screen sizes.
Web designing also includes web and mobile applications layouts. Designers use various web designing tools and technologies such as HTML (Hypertext Markup Language), Photoshop, PHP(Personal Home Page), CSS(Cascading Style Sheets), DHTML (Dynamic HyperText Markup Language), Dreamweaver, WordPress, Magneto, Drupal and Joomla.
List of 9 Typical Job Tasks
What will you do in your role? Here is a list of typical technical duties & responsibilities that you will have.
Design, build, or maintain Web sites, using authoring or scripting languages, content creation tools, management tools, and digital media.
Conduct user research to determine design requirements and analyze user feedback to improve design quality.
Collaborate with web development professionals, such as front-end or back-end developers, to complete the full scope of web development projects.
Collaborate with management or users to develop e-commerce strategies and to integrate these strategies with Web sites.
Develop Web site maps, application models, image templates, or page templates that meet project goals, user needs, or industry standards.
Direct and execute pre-production activities, such as creating moodboards or storyboards and establishing a project timeline.
Write and edit technical documentation for digital interface products and designs, such as user manuals, testing protocols, and reports.
Write supporting code for Web applications or Web sites.
Register Web sites with search engines to increase Web site traffic.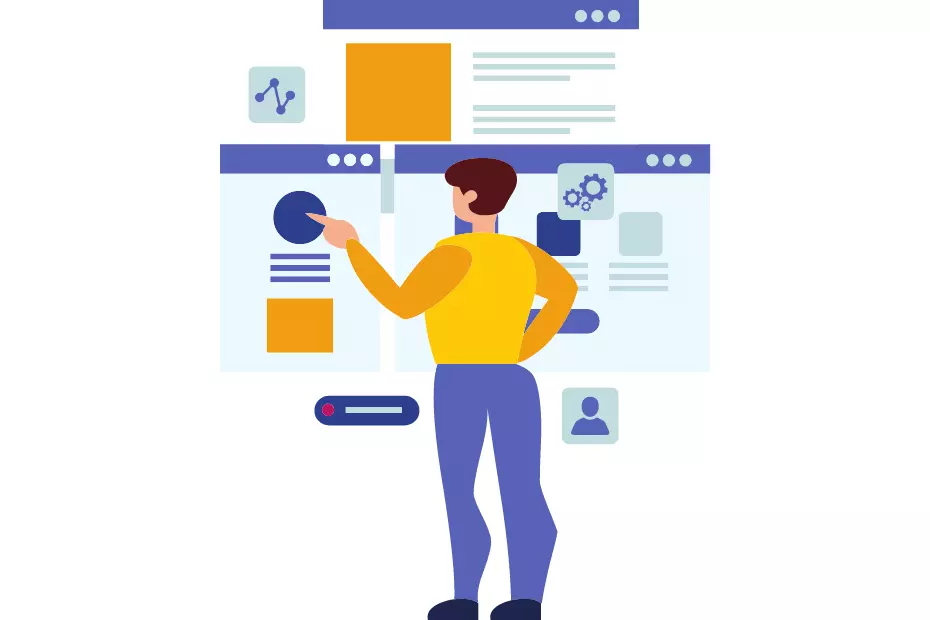 Web Designing Courses & Skills
You will require the list of following skills, at least some of these. Since there are no graduation programs, as such, dedicated to only web designing in premier colleges in India, you will have to look for courses that offer training in the following:
Web Applications and programming languages such as HTML, CSS, JavaScript, JQuery and API's.
Design experience with Web Services (REST, SOAP, etc .)
Strong understanding of UI, cross-browser compatibility, general web functions and standards.
HTML5, CSS3, Web User Interface Design (UI), Security Principles, Object-Oriented Design, Multimedia Content Development
PHP, WordPress
Bootstrap (media queries), Photoshop, Illustrator, PSD to HTML.
Figma, Sketch, Adobe XD etc.
.
Web Designing Course Fees
That depends! Fees vary with the kind of skills you're trying to learn. Short term online courses may cost you less than Rs 500 / course. You will get courses in other languages too. You also have the choice to attend one course for one skill or software or particular attributes like responsiveness etc.
List of 7 Web Designing Job Role Examples
Web/UI Designer
Midweight Interaction Designer
Web Designer Developer
Graphic Designer
Front End Web Designer
Digital Designer
Technical Designer
.
Web Designer Salary
Salaries vary according to job profiles and the kind of facilities you get to work at.
In the entry-level jobs: You may get about Rs.10,000.00 – Rs. 20,000.00 per month.
Salaries increase with your work experience and as you get promoted.
After having 6-12 years of experience, you may get about Rs. 35,000.00 – Rs. 80,000.00 per month.
In the senior level jobs, with 12-20 years of work experience, you may expect to get about Rs. 45,000.00 – Rs. 3,00, 000.00 per month.
Discover More by accessing the Free Career Dashboard
This will help us share relevant information with you.
Epilogue
As a Web Designer, you will be creating and developing a website's layout including its design, navigation or information architecture. Interested? Well, start on with online courses to upskill yourself and apply for jobs. Confused? No worries. Reach out to iDreamCareer's experts, counsellors and industry seniors.
Pages you'd need:
Related Links
.
.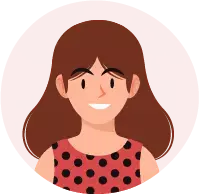 With a Master's in Biophysics-Biostatistics, Sreenanda acquired professional experience in computational proteomics of human molecules. She is currently working with the Research and Data Team at iDreamCareer.