Smart minds can turn adversities into opportunities, and environmental engineering is a great example of it. The increase in the level of global warming global and extreme climate change has given rise to a new class of engineers, known as Environmental engineers. This blog will take you through what all it takes to pursue a career in environmental engineering and much more.
What is Environmental Engineering?
Environmental Engineering is a relatively new discipline, which involves combining methods of science and engineering to improve the quality of the environment and take steps to restore the ecological balance. Opportunities in this field have increased tremendously in the last few years as more and more professionals are getting recruited in mining, geological, chemical and petroleum sectors. Job prospects for environmental engineers are also bright in research sectors, NGOs and various governmental departments working towards sustainable development.
First, it is important to understand that environmental engineering is a diverse field and incorporates various elements of chemical, biological, thermal, radioactive and even mechanical and civil engineering within itself. In addition to this, an environmental engineer needs to be well versed in the economics and laws involved in this.
For example, as an environmental engineer, you will be expected to design, construct and maintain effective waste management systems for the betterment of urban and rural people. As India is becoming more and more focused over economic development and in the coming it will see a lot of infrastructural changes, the scope of environmental engineering will also increase, because more often than not development in the strictest economic sense leads to the generation of waste that ends up polluting the environment.
Educational Requirement of an Environmental Engineer
It is indeed a great career option with brilliant prospects in the future, but before making a hasty decision on it, it is important to analyze the amount of study you need to do in order to get there. Environmental engineering as a discipline is available at the undergraduate level and post-graduate level as well as the research level. B. Sc. in Environmental engineering is of three-year duration while M.Sc. is a two-year course.
A candidate with 10+2 in Physics, Chemistry, and Biology can apply for a B.Sc. course in Environmental Engineering. Similarly, B.Sc. in Environmental Engineering is required as an eligibility criterion for M.Sc. In addition to this there also P.G Diploma courses in Environmental Engineering that have gained widespread acceptance among students. Students who had Physics, Chemistry and Mathematics in 10+2 can go for B.E in Environmental Engineering. One can also go for M.Tech in Energy and Environment Management after B.E or B.Tech.
Fee Structure of Course in Environmental Engineering
Every university has a different fee structure but on average a B.Tech. in Environmental Engineering costs around 3 lakhs in total including lodging and food costs. Some private colleges charge more. Similarly, an MTech costs around 2 lakhs including the same in a government institute.
Salary Structure of an Environmental Engineer
Most of the Environment Engineers do not like to monetize their work and are not bothered about how much the sector pays. But this does not deter you from pursuing it, because besides getting immense satisfaction out of your work that aims at creating a global impact, you actually get paid well.
Environmental Engineers working with the State Pollution Board can make up to 15,000 – 30,000 INR per month. These are mostly freshers who are just out of college after completing BTech. Candidates with an M.Tech degree make around 35,000 – 50,000. Research work in this field pays more with packages going up to 75,000 per month. As a licensed engineer you can expect a salary of around 1 lakh a month. Similarly, private companies and MNCs also provide good packages to their engineers.
Job Opportunities in Environmental Engineering
Engineers from various disciplines have a varied range of roles in environmental engineering; some of them are as follows:
Agricultural engineers
Biologists
Chemical engineers
Chemists
Civil engineers
Ecologists
Geography experts
Geologists
Hydro-geologists
Public health experts
Solid waste management professionals
Hazardous waste management professionals
Water treatment technicians
Wastewater treatment technicians
Some of the leading private corporate firms that employ environmental engineers for various requirements are:
AECOM
MACTEC
SPML Infra Limited
Sima Labs Pvt Ltd.
Kalpan Hydro Company
Goodrich Corporation
Brunel India Pvt Ltd
Privi Organics Limited
Brunel India Pvt Ltd
Dresser-Rand India Pvt Ltd
The Indure Private Limited
This course also has bright prospects in the international domain. Various international firms and supra-national bodies like the UN require candidates with an environmental engineering background. These projects not only offer high salaries but also various attractive amenities. In the U.S the median salary for an environmental engineer is 80,000$.
Even though this area is vastly expanding and lucrative, still it has a few negative aspects to it. The pay is relatively lesser than the traditional branches of engineering and the hard work required to put in is more. Also, most of the opportunities in this sector come from the government, which is marred by red-tapism and nepotism that leads to unnecessary delays in getting a response.
Also, the job of an environmental engineer requires a detailed study of various engineering and non-engineering disciplines and could be frustrating at times.
But, the pros outweigh the cons as this sector is expected to see a lot of growth in the next coming years which also means that the demand would rise resulting in a higher pay package given to the engineers. Also with experience, one can actually earn a lot as an environmental engineer. In addition to this, one gets immense satisfaction after working for a secure and greener future of the earth.
Institutes offering B.Sc. in Environment Science
South Gujarat University, Surat
University of Delhi
Berhampur University
Bharathiar University, Coimbatore
University of Mysore
University of Pune
Institutes offering B.E. in Environment Science
P.E.S. College of Engineering, Mandya
Delhi College of Engineering, New Delhi
Gujarat University, L.D. College of Engineering, Ahmedabad
Visveswariah Technological University, AIT, Chikmagalur
Institutes offering ME and MTech in Environment Science
Rajiv Gandhi Proudyogiki Vishwavidyalaya
UP Technical University (Instt of Engg & Tech) Lucknow
Visveswariah Technological University, AIT, Chikmagalur-577102
ThaparInstt of Engg& Technology, Patiala
IIT, Delhi, Kanpur, Kharagpur, and Madras
Jamia Milia Islamia, New Delhi
Conclusion
In India, there is a shortage of trained professionals in this field while their demand is rising widely because of rapid population growth and depletion of resources. Most of the engineering students still tend to go the traditional way and have inhibitions in exploring this hitherto unexplored terrain. However, as it has been mentioned earlier in the article, a rapid infrastructure development leading to pollution would require environmental engineers in large numbers to mitigate the effect.
Seek the best Career Planning or Career Counselling Services from iDreamCareer. We use our own database of 1250+ Careers, a globally recognised Psychometric Test and a team of trained career counsellors to give you a fool-proof guidance service.
You May Also Want to Read: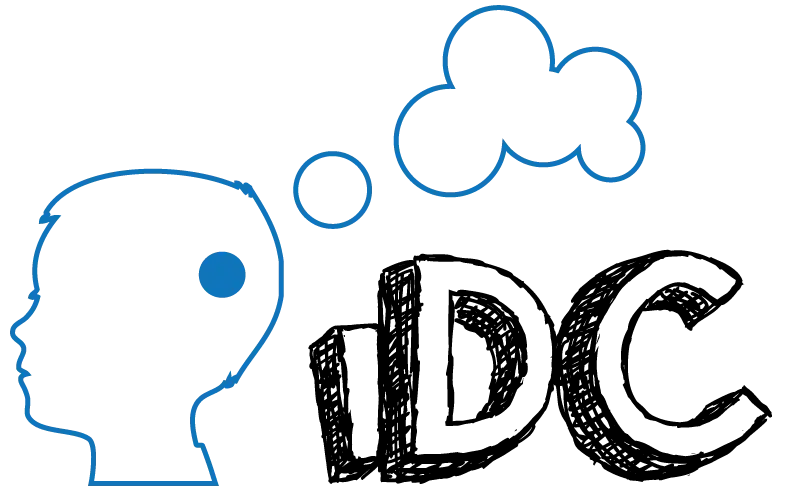 The iDC Editorial Team brings in a collective work experience of more than 25 years in diverse fields spanning from career counselling, management consulting, engineering, and technology to science, finance, and humanities. The team's key competencies are in research and analysis of careers, jobs, and industries. The team boasts a few best-in-class writers on careers and education.