In every child, there is the future of humanity. If progress has to be made, care has to be infused into the young minds and fragile hearts early on. Developing a child into a respectable, functional part of the society is like the unveiling of a butterfly: during metamorphosis from a larva to a fully grown one, many stages have to be overcome.
This task is majorly taken up by parents at home, and teachers at school. There's a reason why a school is like a second home, it is where a child's personality and worldview develops. Teaching is not just about imparting knowledge. It's more about teaching the ways of the world and survival. Teachers are the folks who can make or break your personality, so no wonder there's such a demand for education jobs in India. If you're thinking of how to get into jobs in the education sector, this read will be definitely helpful.
The education sector in India: An overview
India ranks second only to China in terms of population. Housing more than 1 billion people, it has its fair share of the younger crowd. So, it's obvious that there's a forever rising demand for people in the education sector, especially in rural areas.

Digital India is the latest slogan of the government. With the advent of digital, interactive classrooms and online education systems, there is a rise in the demand for people with technical knowledge in the sector. So, the misconception that the education sector is limited to teaching is steadily overturning.

There is a constant incremental foreign investment in the education sector in India. This is further aided by the fact that India has a significant English speaking population. This implies greater ease of access for commerce and business, leading to greater donations and investments in the education of the masses.

Government policies have been heavily supportive of compulsory education over the last few years. With primary schooling mandated and free, there is a need for more personnel and administrators in the sector.

The education sector is a huge employer of the female population of the country. Due to prevalent misconceptions and patriarchy, teaching has been a profession largely handled and thought to be for the women. Though the scenario isn't something worth appreciating, one cannot deny the huge scope this provides to women looking for ways to start or restart their careers. Maybe, if as a woman you're looking at the options on how to get into jobs in the education sector, it's a good time to refill your confidence
Latest jobs in the education sector
Interactive classrooms: Smart learning tools are the newest aids for teachers. Learning is an ever-growing process. The more creative and innovative a teacher can be with his/her demonstrations, the more gain for the young mind. With digitized teaching methods and live demonstrations, digital classrooms bring forward a stress-free and interactive environment where a student isn't afraid to ask questions.
Tailored to each instead of all: Not every child is the same. Some catch on fast, others require more personalized training methods. With a small teacher to student ratio, each child can learn equally at the end of the day. The teacher has time to recognize a child's weaknesses and strengths and plan lessons accordingly. Personalization is the key to well-rounded teaching.
Virtual and augmented reality-based teaching: AI is the future. Any explanation or demonstration is explained better with the help of animation or reality. If not feasible practically, it's best approached with the help of augmented or virtual reality. Not only does this draw in the attention of children who find theoretical, bookish learning difficult, but it also imprints concepts in the minds of children for effective understanding and retention of information.
Skill development: Extracurricular activities and skills are no longer separate from scholastic ones. For overall personality development, sports and extra skills have begun to take equal importance, especially considering the growing career opportunities in every sphere. Vocational training and skills like arts, crafts, sports, personal grooming, music, etc. combined with academic knowledge are taking precedence these days for bookish learning.
New verticles of jobs in the education sector
With a broadening of worldview, growing globalization, and ever-increasing population, finding a job in the education sector in India is not very difficult, if one is aware of the process and scopes.
Teaching based
Indian education is multilayered. Pre-school, primary, middle, secondary and higher secondary, followed by college-level education are the existing broad layers.
Pre-schools are compulsory but recommended for better development below the age of 5. The caregiver has to be efficient in caring for preschoolers and keep them engaged in learning activities.
Primary schools are mandatory until the age of 14. Primary school teachers are required to have overall knowledge regarding most basic concepts related to science, maths, social science, languages, etc.
Middle and secondary prepares the child for 10th board exams, necessary of the first certification examination in a child's life, be it under ICSE, CBSE, or state boards. Secondary teachers have to deal with teenagers, so they need to be experts at not just their subjects but also in guidance and counseling.
Higher secondary is highly specialized education, focused on one aspect, like science, arts, commerce, etc. With the broad discipline determined, it prepares the adolescent for adulthood and college education. High school teachers are required to be experts as well as capable of tackling confused teenagers and career counseling.
College bifurcates into discreet, focussed areas of understanding. Professors at this level need to be subject matter experts as well as are expected to provide career help, direction or become research guides for the creative minds.
Non-teaching based
The board of directors in a school, the principal and his/her team of assistants, librarians, etc. help in the functioning of an educational organization. There are school nurses and sports directors for the medical and physical uplifting of the child, along with counselors. Most of the jobs in the education industry require high qualifications.
Many schools have provisions for meals, which require cooks and servers. Additionally, lab helpers, janitors, receptionists and security guards, are other jobs that do not require as many academic qualifications but are no less important.
Coaching and other services:
Running a coaching institute has become a business, especially for engineering and medical aspirants. Such centers are always on the lookout for new fresh recruits who have ample conceptual background.
Other jobs in the sector make use of the latest growing developments like personalized training and curriculum setup help. Selling such digital solutions for educational aids require technical and financial qualifications and mastery over the understanding of young minds.
In conclusion
Most of these jobs demand at least 10+2 education completed, if not more, like TET and B.Ed degrees. The sector of education jobs in India is a flourishing area with a high degree of absorbance. With the acceptance of modern technologies in recent curriculum changes all over, it is expected that the face of Indian education will change, balancing on the shoulders of able, fresh recruits joining the sector.
Job into education domain by iDreamCareer
Love educating? You can also give a kick-start to your career with lucrative job prospects in career counselling. Become a career counsellor and guide millions of students to choose the right career path. Hop on the journey to become a certified Career Counsellor with our Career Counselling Certification Training Program and earn valuable skills.
For children are the citizens of tomorrow, they need a trustworthy person to show them the lights. Take the child's hand and point them to the horizon of change!
To know more visit – Certification Program for Career Counselors
See this video to know the story of 2 Woman Counselors who restarted their career after going through iDC Certification Program – Click here to view
To apply to our program – Click here to fill the form
Be the light in someone else's life. No better method than teaching to achieve just that!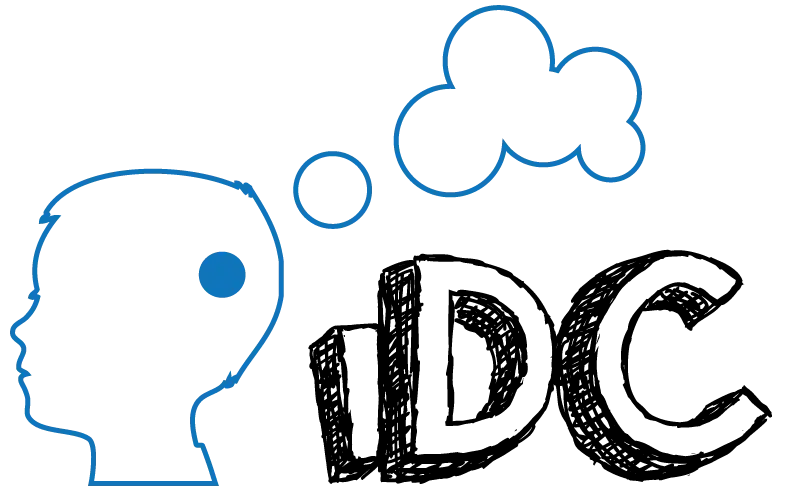 The iDC Editorial Team brings in a collective work experience of more than 25 years in diverse fields spanning from career counselling, management consulting, engineering, and technology to science, finance, and humanities. The team's key competencies are in research and analysis of careers, jobs, and industries. The team boasts a few best-in-class writers on careers and education.