The three pillars of cost and works accountancy are – cost competitiveness, cost management, and, efficient use of resources. Cost & Works Accountant (CWA)/ Cost & Management Accountant (CMA) assists in planning, monitoring and controlling the cost and price of a product or a service.
Nowadays with multi-product ventures taking place, it has become important to know and understand the exact cost of production of every product and service at different stages, to minimize the expenditure incurred on them and to ensure optimum utilization of resources. This is where the role of cost accountant comes in.
They evaluate the operating efficiency and effectiveness of production and service management by analyzing information from different departments of the organization. The process involves critical monitoring of relevant costs like material, labor, overhead and capital costs, etc., involved in making a product or providing a service. They analyze the sales trend to strike a balance between demand and supply in order to prevent overproduction. They also monitor the performance, in order to spot and report on problems and prevent them from occurring in the future.

Education Required
There isn't any restriction on the background required for Costs and Works Accountancy. It is open to all students. The minimum eligibility criteria to enroll in the ICWAI foundation course is 10+2. The minimum age of the candidate should be 17 years at the time of admission in the foundation course. However, the student has to appear for the preliminary examination, which consists of papers testing the candidate's knowledge in English and elementary mathematics and their general awareness.
Graduate in any discipline may join the Intermediate Course, which is of 18 months duration. The minimum age for the intermediate course is 18 years. After successfully completing the Intermediate course, one is eligible for the Final Course, which is also of 18 months duration. For membership, one needs to have passed the final exam and have at least three years' work experience.
Career Path
As discussed above, there are three levels, foundation, intermediate and final. The various papers in the respective levels are detailed below:
| | | |
| --- | --- | --- |
| Foundation | Intermediate | Final |
| Fundamentals of Economics and Management | Financial Accounting | Corporate Laws and Compliance |
| Fundamentals of Accounting | Laws, Ethics & Governance | Advanced Financial Management |
| Fundamentals of Laws & Ethics | Direct Taxation | Business Strategy & Strategic Cost Management |
| Fundamentals of Business Mathematics & Statistics | Cost Accounting & Financial Management | Tax Management & Practice |
| | Operations Management and Information System | Strategic Performance Management |
| | Cost & Management Accountancy | Corporate Financial Reporting |
| | Indirect Taxation | Cost and Management Audit |
| | Company Accounts and Audit | Financial Analysis & Business Valuation |
The Intermediate course, also has two group discussions, two seminars and computer class of 50 hours while in the Final Course, the curriculum also includes a dissertation of 5000 words along with a computer class of 100 hours; modular training of 15 days and industrial training of 6 months.

ICWAI
The Institute of Cost Accountants of India (ICAI) formerly called the Institute of Cost and Works Accountants of India (ICWAI). Institute of Cost and Works Accountants of India is the only statutory body of the Government of India, which facilitates training programs for costs and accountants management. ICWAI promotes, regulates and develops the profession of CWA in India. The institute has four regional centers in India-Delhi, Kolkata, Chennai, and New Delhi. It has 95 chapters all over India, and, 8 overseas centers in all.
Fee Structure
The fees structure for the course, both in Oral and Postal form is summarised below:
| | |
| --- | --- |
| Course | Fees for both Oral or Postal (Rs.) |
| Foundation | 4,000 |
| Intermediate | 20,000 |
| Final | 17,000 |
Salary Structure
The ICAI has been conducting placements over the past few years across the country wherein many companies regularly visit the campus and on average, 75-80% of students get placed. According to ICAI, in their most recent placement, the average salary package was in the range of Rs. 6.0 lakh to Rs. 11.0 lakhs per annum.
Job Opportunities
India has slowly gained a stronghold as one of the brightest emerging economies. It is also one of the world's fastest-growing economies. So, with opportunities arising for all, and with the entire world focussing on optimization, the role, and importance of cost accountants have increased manifold on the account of growing competition in the corporate sector. Their job, broadly stating, essentially comprises of closely analyzing costs and devising ways to reduce it as far as possible.
Another good development is that an ICAI has a mutual recognition arrangement with the Institute of Management Accountants, USA and the Institute of Public Accountants, Australia, and Indian CMAs/CWAs can automatically become members of these institutes. The course curricula have also been mapped with Chartered Institute of Management Accountants (CIMA) in the UK, where the arrangement has been made by Indian CWAs/CMAs get exemption in eleven papers (at different levels) to qualify as a management accountant professional in the UK.
The responsibilities of a cost and works accountant/costs and management accountant would typically include:
Corporate Decision Making
Resource Management
Performance Management
Financial Reporting & Strategy
Optimization of Stakeholder's value
Risk Management
Enterprise Governance
Audit assurance and Taxation
Sustainable Development
Corporate Social Responsibility
A CWA or a CMA can work in high profile jobs both in private as well as government sectors. There is plenty of scope in the banking and insurance sectors. The government has made it mandatory for thirty-eight classes of companies to employ a cost accountant. This very fact throws up tremendous opportunities for one.
Conclusion
A career in accounting could possibly be the right career choice for maths and accountancy lovers as it offers numerous opportunities. After the final course, one may join M. Phil or Ph.D. in commerce and allied subjects. Presently, a total of 35 Indian Universities has approved the course offered by ICAI/ICWAI. Many Cost and Works Accountants of the Institute have been top performers in their corporate life. They can occupy a position of responsibility, like, Managing Director, Finance Director, Financial Controller, Chief Accountant, Cost Controller, etc.
One can start their own practice as a cost accountant after obtaining a license from the Institute.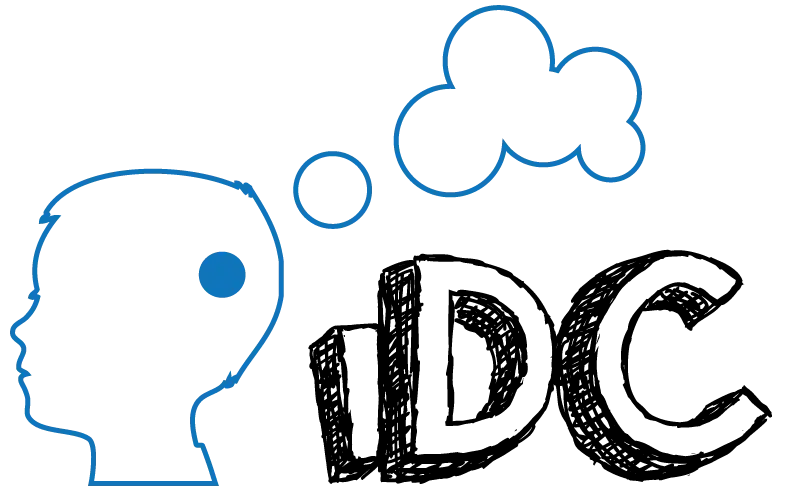 The iDC Editorial Team brings in a collective work experience of more than 25 years in diverse fields spanning from career counselling, management consulting, engineering, and technology to science, finance, and humanities. The team's key competencies are in research and analysis of careers, jobs, and industries. The team boasts a few best-in-class writers on careers and education.