Are you confused about what to choose after class 12th or what to study after school? Are you looking for someone who can advise you or who can help you in your career decision? Or are you doubting if you are on the right career path?
If you have answered yes to all or any of the above questions, you might need to seek the help of a Career Coach. Now, the question is who are career coaches?
Who are Career Coaches?
Career coaches are experts who are specialized in offering coaching and professional development services such as career planning, resume building, etc. to people who need help at various stages in their careers.
Career coaches are skillful paraprofessionals.
Some are even PhD-level practitioners. All are trained educators engaged in exercising scientific & experiential psychological assessment tools to better gauge a human mind.
Career coaches usually are certified experienced/expert industry professionals with 10+ years (or even less for incredibly talented people) of experience in executive roles.
A career coach may also be certified school-teachers/ PG-degree holders or may come from a vocational background like athletic trainers, accountants, academicians, lawyers, psychologists, business executive officers, theatre directors, or also trained & certified homemakers with proven experience.
Most students choose the bandwagon of popular jobs because they are unaware of effective career choices. In this cut-throat competition time, there are so many career opportunities that students get puzzled and then suffer in an uninteresting job.
Career coaching, therefore, is a key component in today's education space that promises to deliver the best results in terms of higher education.
Let's have a look over the top Career Coaching Companies/Career Coaches/Career Coaches Online
---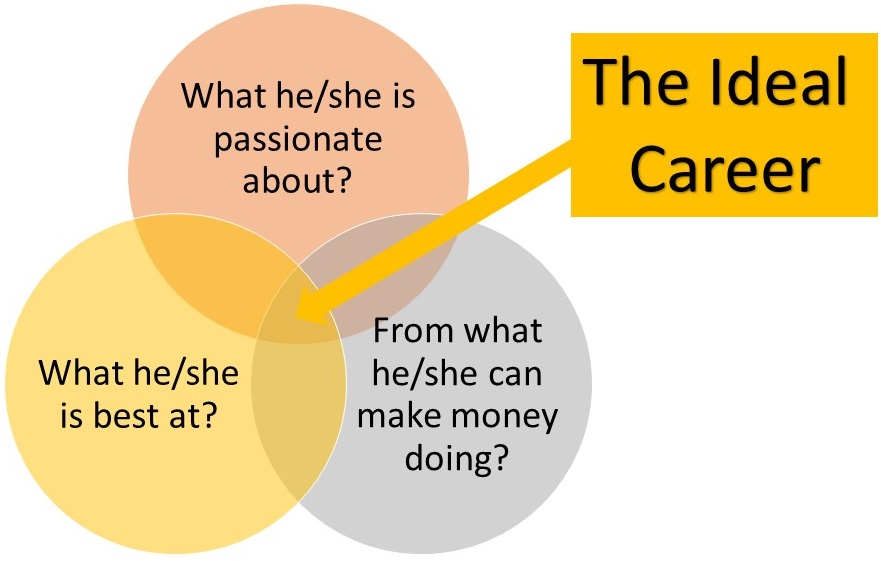 Top 10 Career Coaching Companies in India
Career Launcher
Jitin Chawla
Mindgroom
The Career Galaxy
Univariety
iDreamcareer
Tucareers
Change Ur Story
Shiksha
Career360
.
Top 20 Career Coaches in India
| | |
| --- | --- |
| Top Career Coaches in India | Top Career Coaches in India |
| Kharrthikheyan T N | Tuhin Akash |
| Anish Rakheja | Varsha Rebello |
| Priya Khosla | Radhika Toetia |
| Nidhi Mota | Sudeep Ghosh |
| Reshmma Gulati | Piyush Rahate |
| Marian Rebello | Shachi Maheshwari |
| Toolika Krishna | Triloke Nath Gupta |
| Parmita Sarma | Prabhat Sinha |
| Snehal Bhatt | Lokman Singh |
| Suma Koralgundi | Girish N. |
Top 10 Career Coaches Online
TuCareers
iDreamCareer
ICS career GPS
Edumilestones
Mindler
Mansi Sethi
Pawan Sharma
Abhijit Bhaduri
Anurag Srivastava
Prakash Menon
Note: The above are not rank lists and do not have any particular order/sequence. If you're interested in the primary competing entities, please check this publication for the competition landscape in India.
How to choose the right Career Coaching Services?
The best way to choose the right career coach is through words of mouth or referrals from other people. Finding the right career coach is a difficult task as a referral could be the best way but that's not always a good option. So, it is advised to go through Google or other social media platforms to identify someone you can trust with.
Following are some of the tips to narrow down your choice.
Do your Research: Be careful in your search for a Career coach in the way you would like to hunt for a job. Check out LinkedIn profiles to see recommendations and seek people in your network to receive suggestions and referrals.
Check whether a career coaching company offers career coaches. Tell them you prefer qualified coaches with such backgrounds. Choose your own and do not agree with whoever they offer you.
If you are looking for an independent practicing career coach, you must do a background check before you consult them.
Request for a no-obligation intake session: This works both ways; you have a chance to find out if your coach will be a good match, while they can better meet your specific needs. For the training to be effective, both parties need to be committed to each other.
If you are unsure about the coach, try to opt for a low-cost or complimentary session. Some coaches do offer a free trial service of 15-20 min and some offer the same at a very small price.
.
Conclusions
Hope you have your answers by now. Students face tremendous pressure (both from peers and parents) while making life-changing decisions. Career coaching is a supremely essential exercise & its need is increasingly being felt at all spheres of the industry today. iDreamCareer is on a mission to provide the best career-related guidance in India and is helping millions of young minds discover their true mettle. Want to join hands with us?
Also read
.
.
.
.

Anushree has 4+ years of experience in the career counseling industry as a Content Writer. She has also worked as a Social Media Marketing Expert for a startup and Content Quality Analyst for Publishing and E-learning Industry. She has done her Master's in Commerce and PGDM in Finance & Trade and Marketing & HR, but she is currently following her passion for writing.