Looking for something new and offbeat? Want to break the monotony of a typical 9 – 5 job? Wish to explore something that is off the beaten path? Thinking about some new jobs on the horizons? This blog talks about the offbeat career options and here's a peek into the emerging careers which will lead you towards the road less traveled.
Let us look at the following offbeat career options which you might consider if you don't want to follow the mainstream:

Pet Groomer
Are you fond of animals? Do they make you go weak in the knees? Do you love taking good care of your pets? If your love for animals is immense then this is the ideal career for you. It's a totally new concept in India but the prospects are brightening day by day.
Pet groomers maintain a pet's appearance, diet, and hygiene. They also look into their health issues. To be a pet groomer, one needs to have patience at its best along with compassion for animals. The ability to handle, calm and control pets is a must. This profession requires good customer service skills and attention to detail. Pet groomers can work in pet shops, animal shelters, veterinary clinics or they can even manage their own grooming salon. One can also take it as a part-time job. Pet grooming is one of the first in the list of offbeat career options. Let us look where you can apply in order to pursue this career field.
Where to apply?
Fuzzy Wuzzy Professional Pet Grooming School, Bangalore, Scoopy Scrub, New Delhi and Whiskers & Tails Franchise & Pet Grooming Academy, Mumbai.
Tea Taster
Are you a tea lover? All you need is the aroma of tea for its identification? If you have immense love for tea then the job of a tea sommelier is waiting for you. It is one interesting job that not many know exists.
Tasting and blending tea is nothing less than fine art. To be a tea taster, one has to work on the varieties of tea from the one making you feel highly energetic to the one turning you calm and peaceful. One needs to have taste buds alive so as to differentiate between various tea samples.
The ability to identify different kinds of fragrances is a must. One should be aware of the basic knowledge of cultivation and manufacturing processes required in a tea plantation. Be a travel bug and a lover of Mother Nature, that's all you need to master the art of a cuppa. There are many offbeat career options to choose from and Tea taster is one such career if you are looking for options in this career field.
Where to apply?
Assam Agricultural University, Indian Institute of Plantation Management, Bangalore, Birla Institute of Futuristic Studies and Department of Tea Management, The Tea Research Association (TRA), Calcutta.
So get going folks, after all, which other jobs could ever fetch you money by tasting beverages? Happy brewing!
Cartoonist
Cartoonists use art as a medium of self-expression to convey humor, a certain message or portray a satire on everyday life. They need constant up-gradation on what's happening around the globe and also an account of day to day happenings to keep their work fresh and alive.
Along with the presence of wit, they should have the creative bent of mind. They should have storytelling skills, technical expertise and an eye for detail. Cartoonists can be self-employed or even get hired by small or large production and animation studios, cartoon networks, gaming companies, print publications, and publishing companies. Hence if you are looking for offbeat career options in the creative field, then cartoonist could be the right choice for you.
Some of the institutes where one can develop skills for cartooning are the Indian Institute of Cartoonist, Bangalore, National Institute of Design (NID), Ahmedabad, Industrial Design Centre, IIT, Mumbai, and Institute of Fine Arts.
Flavorist
From toothpaste to ice-cream to beverages, everything has flavors. Ever wondered where do these flavors come from? The permutations and combinations involved in the process of that one perfectly blended flavor of your choice? Yes, folks, the minds working behind creating these flavors are the flavorists or flavor chemists. They are the research scientists' who work to improve the flavors of food and other products. This is a relatively new career in the food industry.
Do you have a keen interest in tastes and aromas? A neverending thirst to try new things? Do you think creating new flavors is fun? Are you a logical thinker and have an eye for detail? Then choosing from one of the offbeat career options i.e. Flavorist, might be your calling!
To be a good flavorist, people have to develop their palate and hone their tasting ability. They should be familiar with the properties of food ingredients and have an in-depth knowledge of essential oils, flavor aromas, plant extracts, and essences to recreate unique flavors. Creativity, dedication, and patience are vital in this field.
Where to apply?
Indian Institute of Hospitality and Management, Mumbai; SRM University: Department of Food Process Engineering, Ghaziabad, UP and Central Food Technological Research Institute, Mysore.
Opportunities in this career are not only limited until the food and beverage industry but also extend to cosmetics and consumer goods. The possibilities of creating new combinations are endless who knows one day you might create a flavor no one has ever dreamed of.
Gerontologist
As we age, hair loss and wrinkles are accompanied by the weakening of bones, muscles, various diseases or emotional disorders. Gerontology is the study of the social, psychological and biological aspects of aging. This is a branch of medical science that deals with diseases and the psychological problems that elderly individuals might encounter.
Research shows that when people are aging their needs are quite distinct and need a different type of care. Gerontologists might work in hospitals, nursing homes, counseling centers, community, and government agencies or might even go on to work as researchers. Hence considering that you are looking for offbeat career options, why not pursue a career in Gerontology and follow your passion.
Where to apply?
TISS, Institute of Home Economics, New Delhi, Calcutta Metropolitan Institute of Gerontology are some of the institutions you could choose from.
To sum up
When you have so many offbeat career options to choose from, then why choose a settle for a mainstream career? Apart from these offbeat careers, there are many more offbeat career options in India, all you need is the passion to find figure out your true calling. Try something offbeat and let your passion fuel your career choices and then the level of contentment achieved will be unmatchable!
–By Palak Arora
ALSO READ: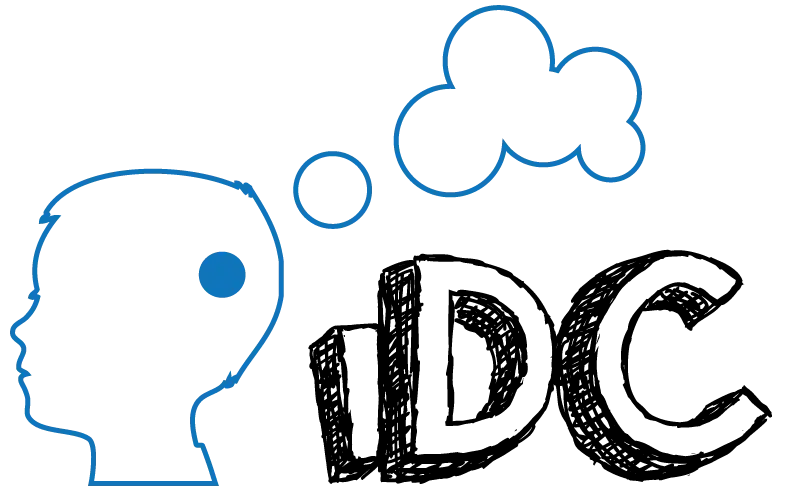 The iDC Editorial Team brings in a collective work experience of more than 25 years in diverse fields spanning from career counselling, management consulting, engineering, and technology to science, finance, and humanities. The team's key competencies are in research and analysis of careers, jobs, and industries. The team boasts a few best-in-class writers on careers and education.